During my "inverted puff pastry" workshops, I am often asked what can be done with the dough scraps. Because unlike shortcrust or sweet dough, it cannot be rolled into a ball and reused in the same way. You will lose some of the pretty puff pastry, but you can still make delicious puff pastries for the aperitif! Here is a good way to recycle it in the most delicious way!
For savory puff pastries:
the rest of your puff pastry
grated gruyere cheese
sesame
zaatar (this is an option and you can put whatever you want! )
black pepper from the mill
First, remove the rest of your puff pastry from the refrigerator. We will have to untangle all this. I took the rest of my homemade inverted puff pastry, which I had used for a millfeuille. We always end up with a lot of falls!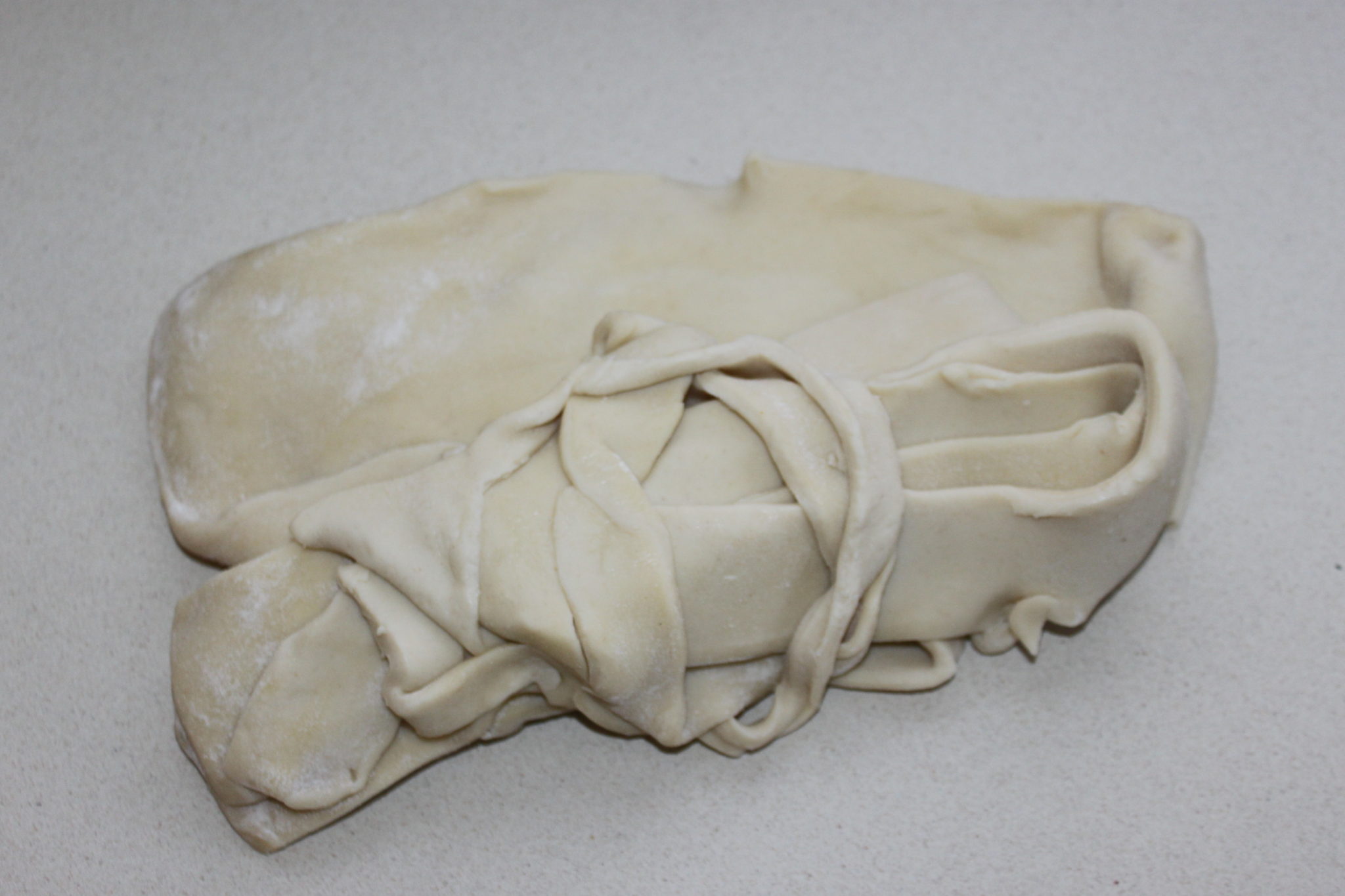 Do not ball up. Lay the dough flat on parchment paper and make a patchwork quilt, cutting the dough as needed. I try to make a rectangle as much as possible and at this point, who cares how thick the dough pieces are? Laying the dough flat keeps the puff pastry in place.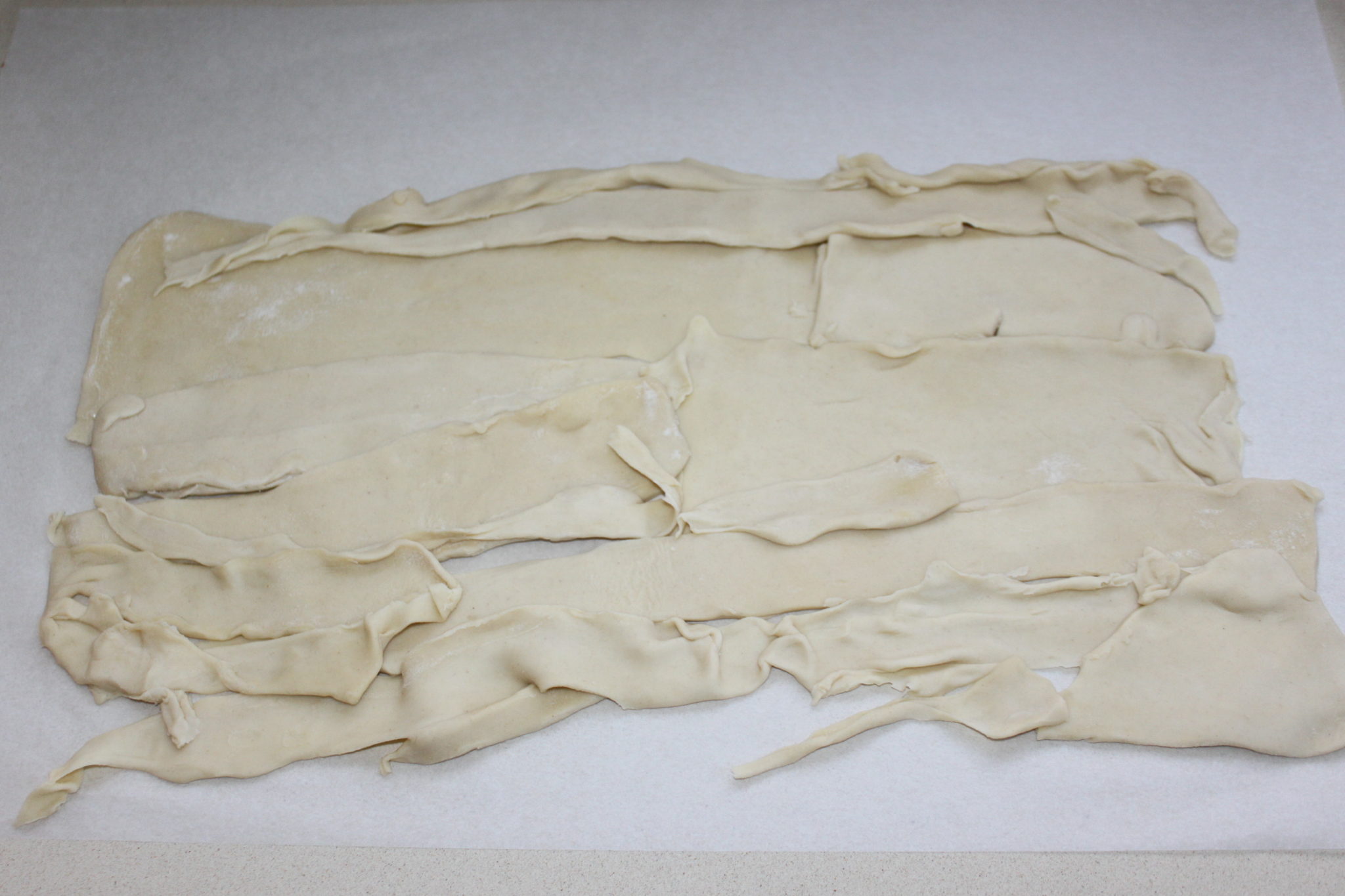 Flour the dough and gently flatten with a rolling pin. You'll have to turn the dough over to flour the underside as well, but that's pretty tricky, as the dough is leaving in pieces at the moment.
With the rolling pin, even out the thickness of the dough and then with a knife, cut the edges to make a rectangle.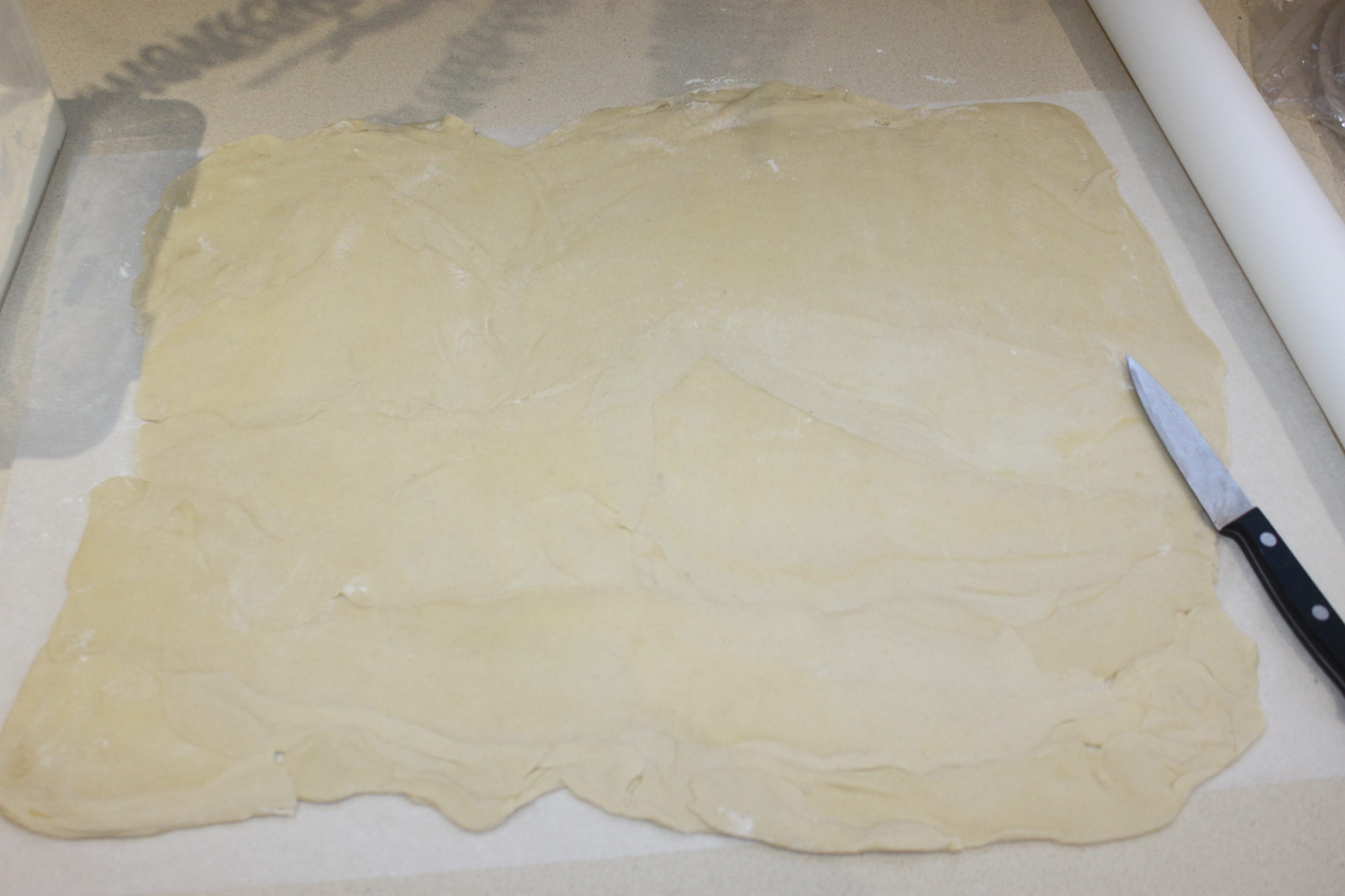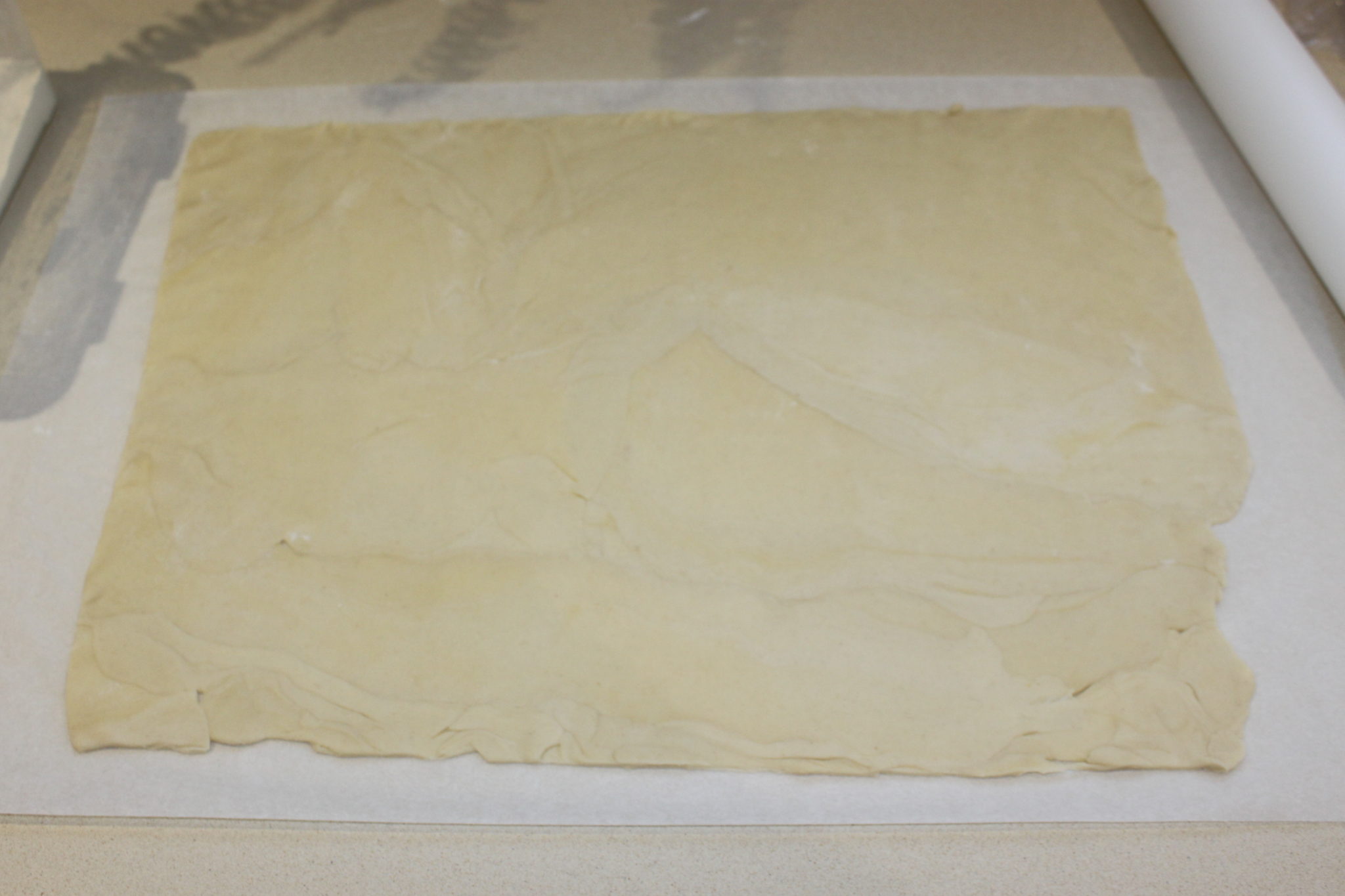 This time, wet the dough on the surface, either with a brush or with your hands. The entire surface should be wet, not soggy. The dough should stick, not be slippery!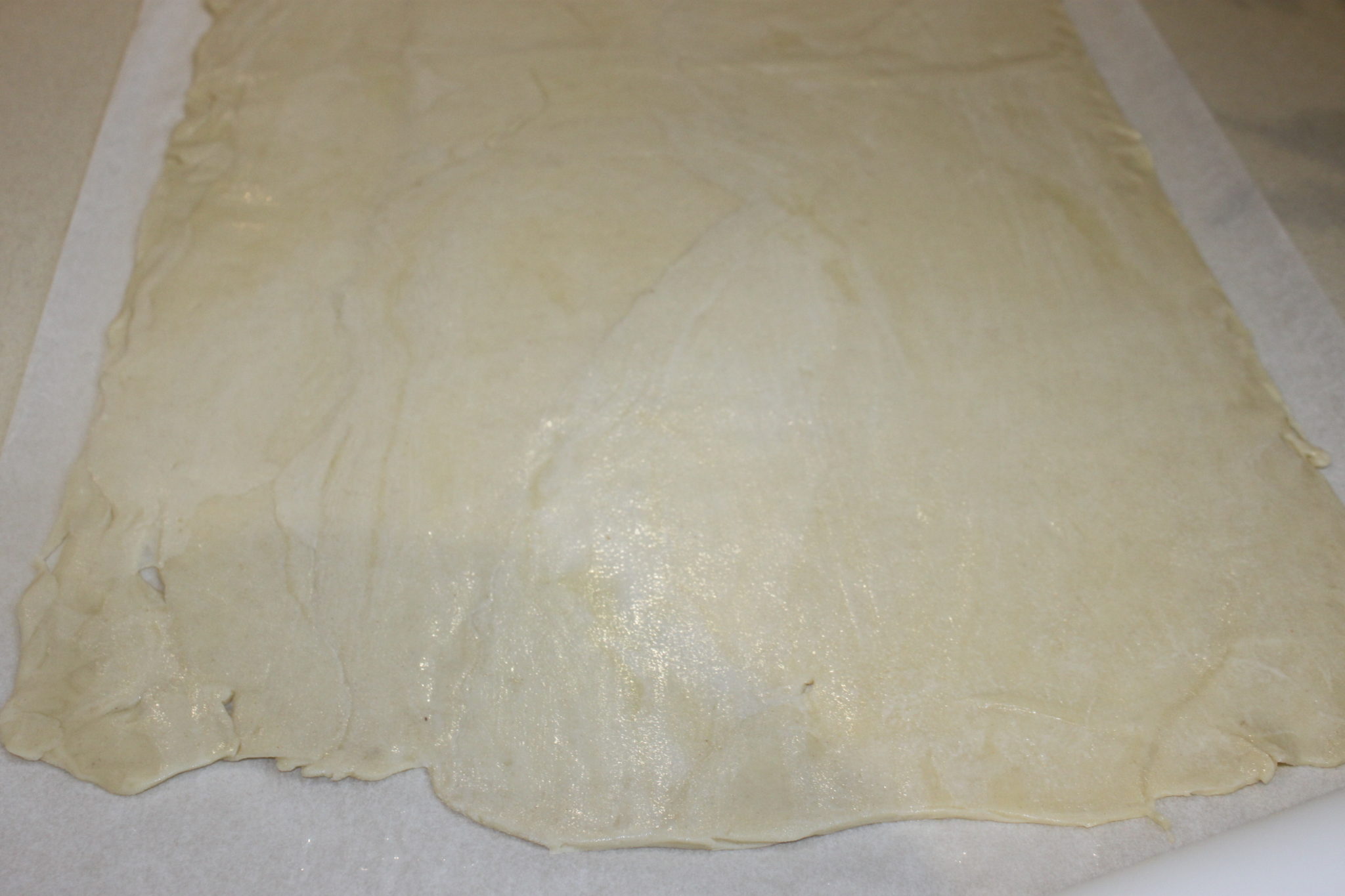 Sprinkle with spices, sesame, whatever you want to put on it. Here, I put homemade zaatar that I always keep in a jar. My recipe is HERE! There is already sesame in the zaatar, but I'm adding more here.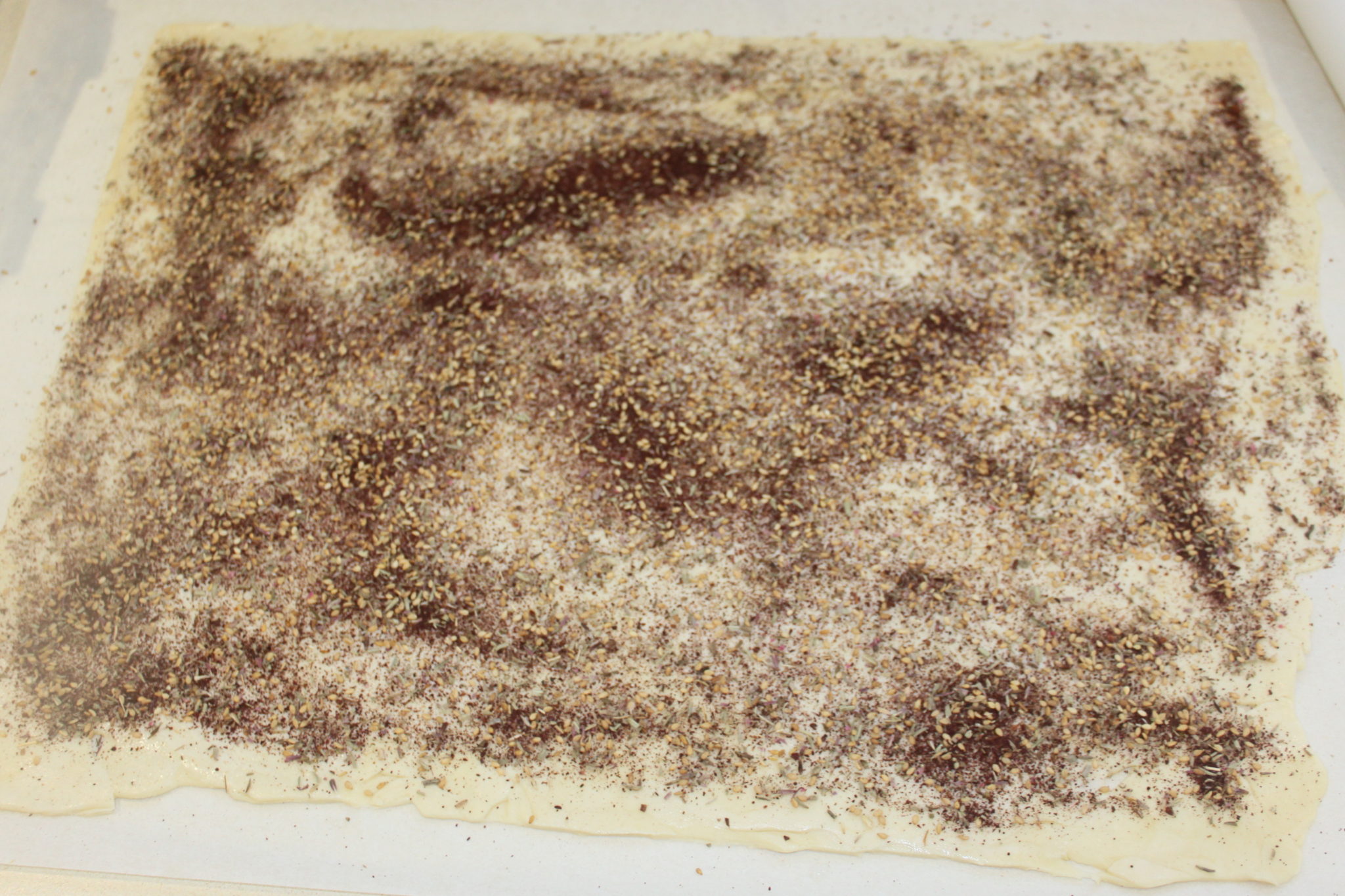 Sprinkle with grated cheese of your choice and pepper to taste.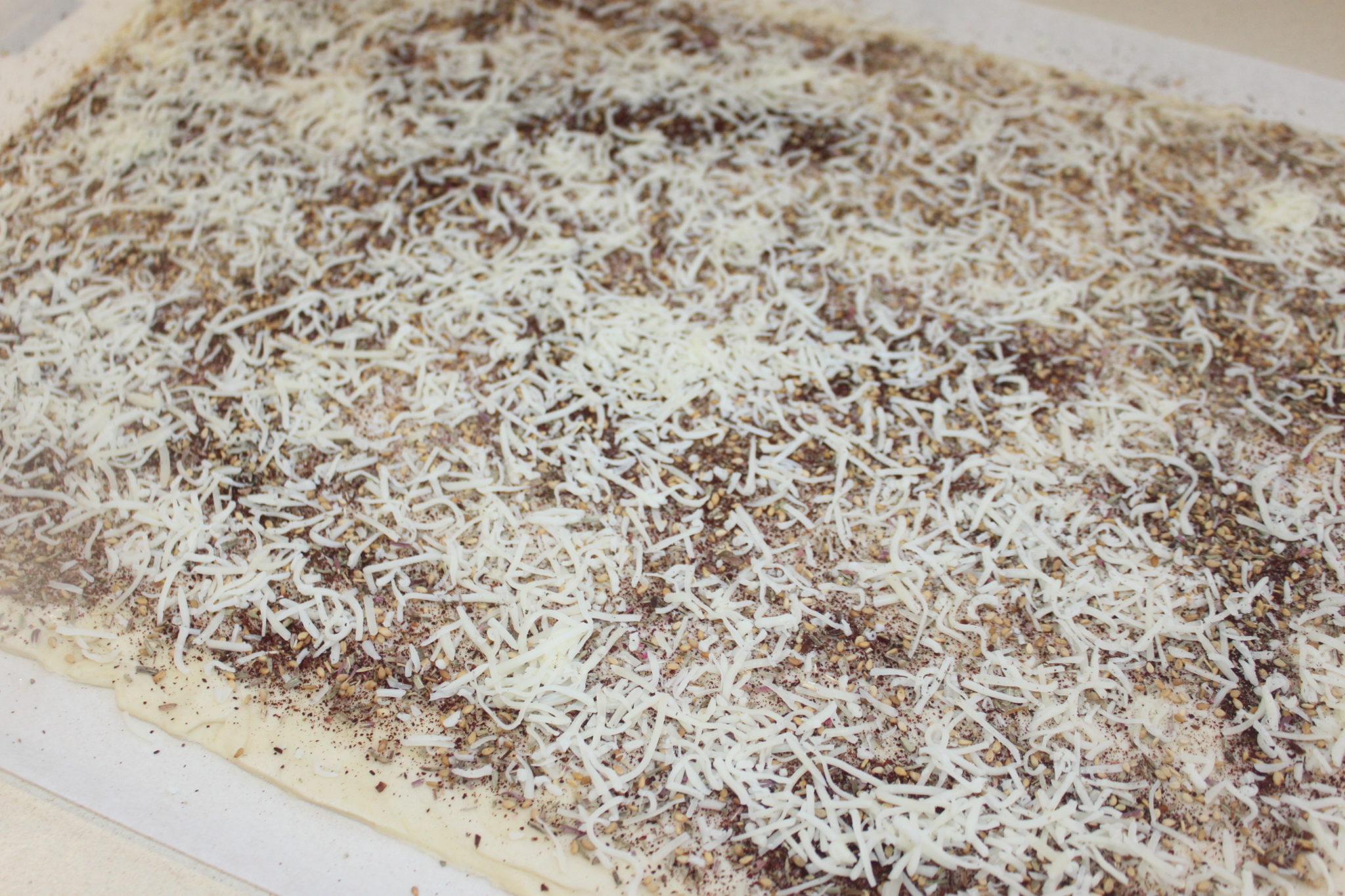 Roll up the dough into a ball, making sure you start out tight.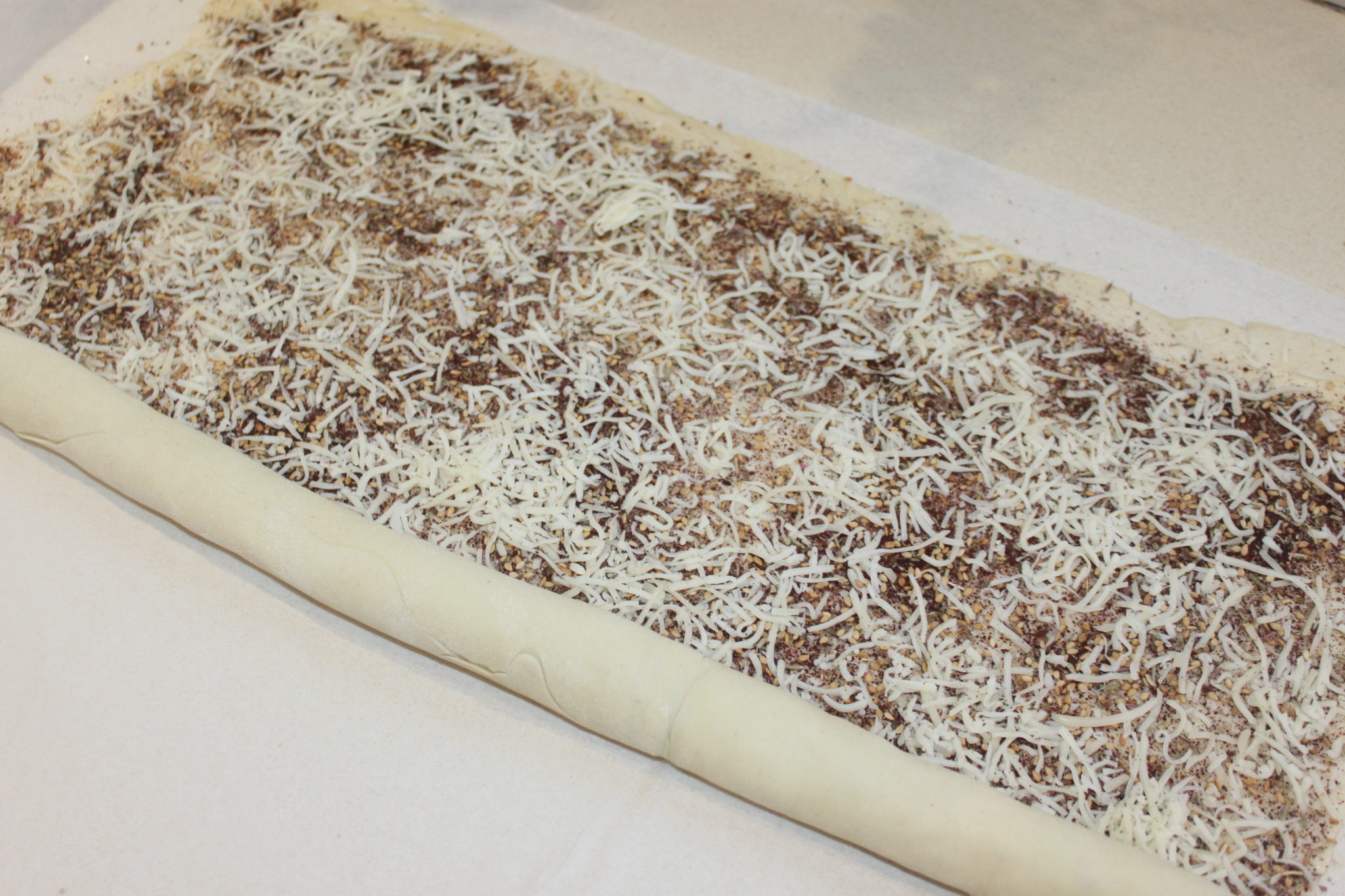 If the dough is too large, cut it in half if necessary and wrap in cling film.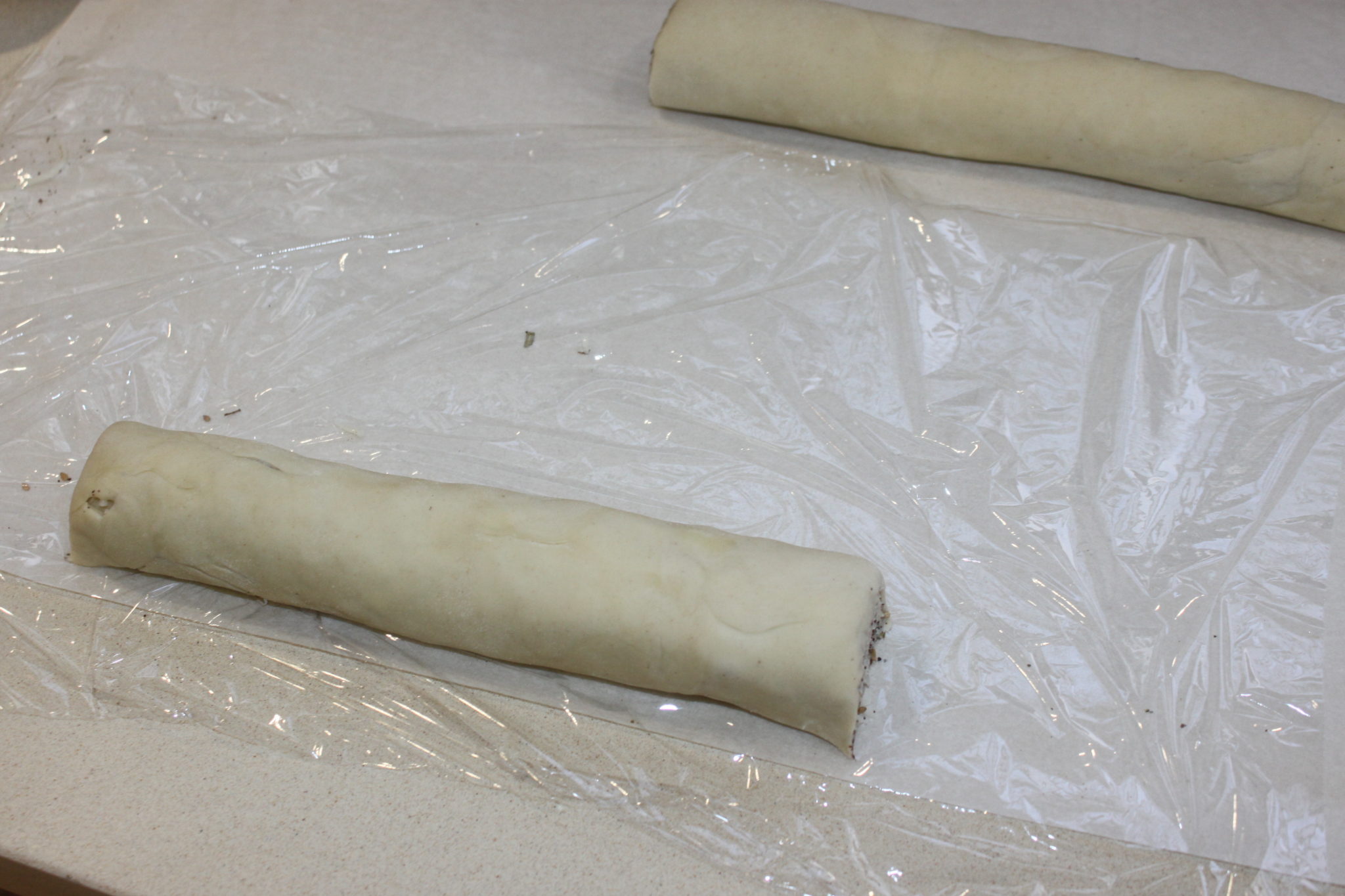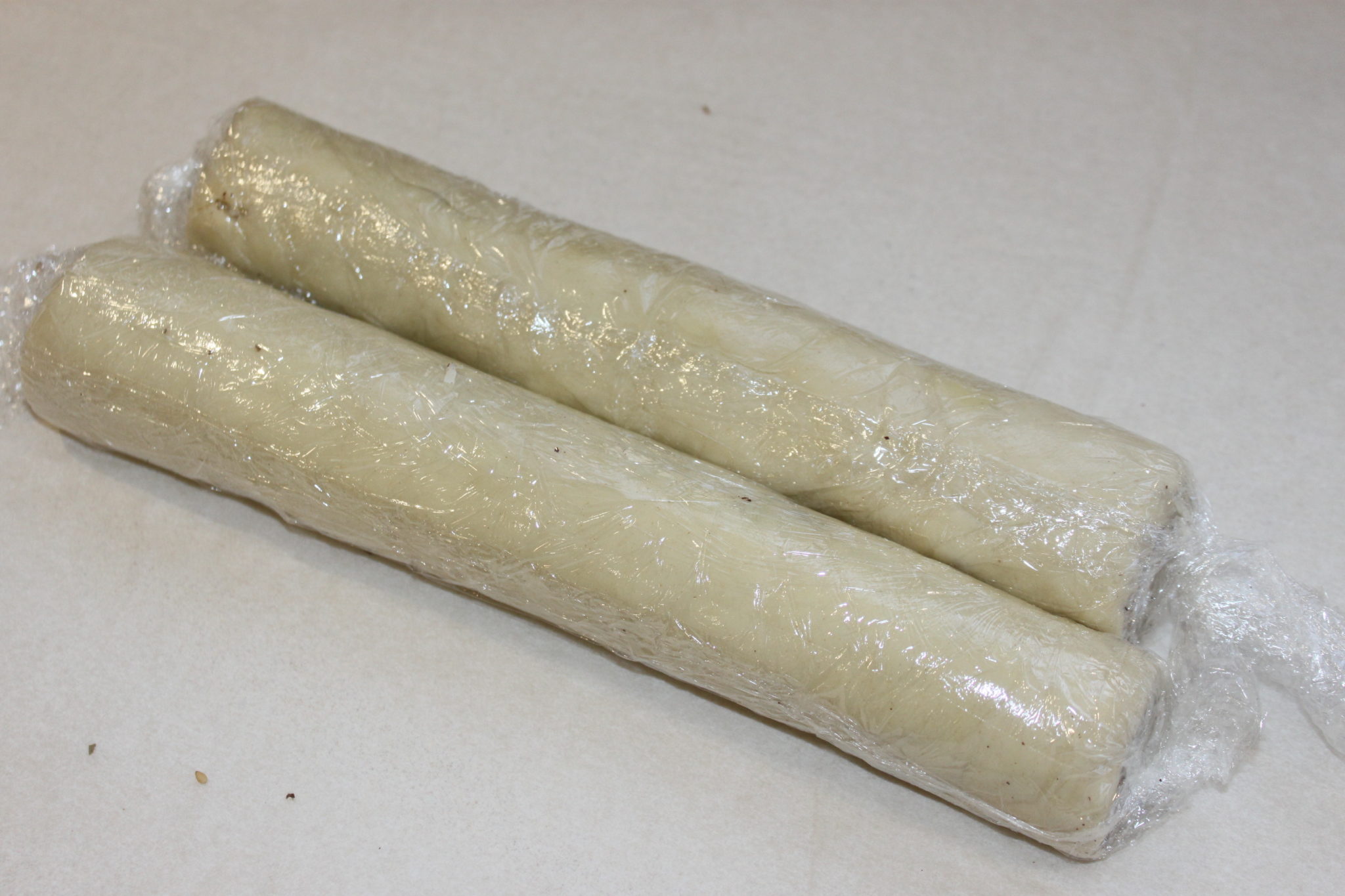 Chill for at least 3-4 hours. Preheat your oven to 205°C. Cut 8mm to 1cm thick slices.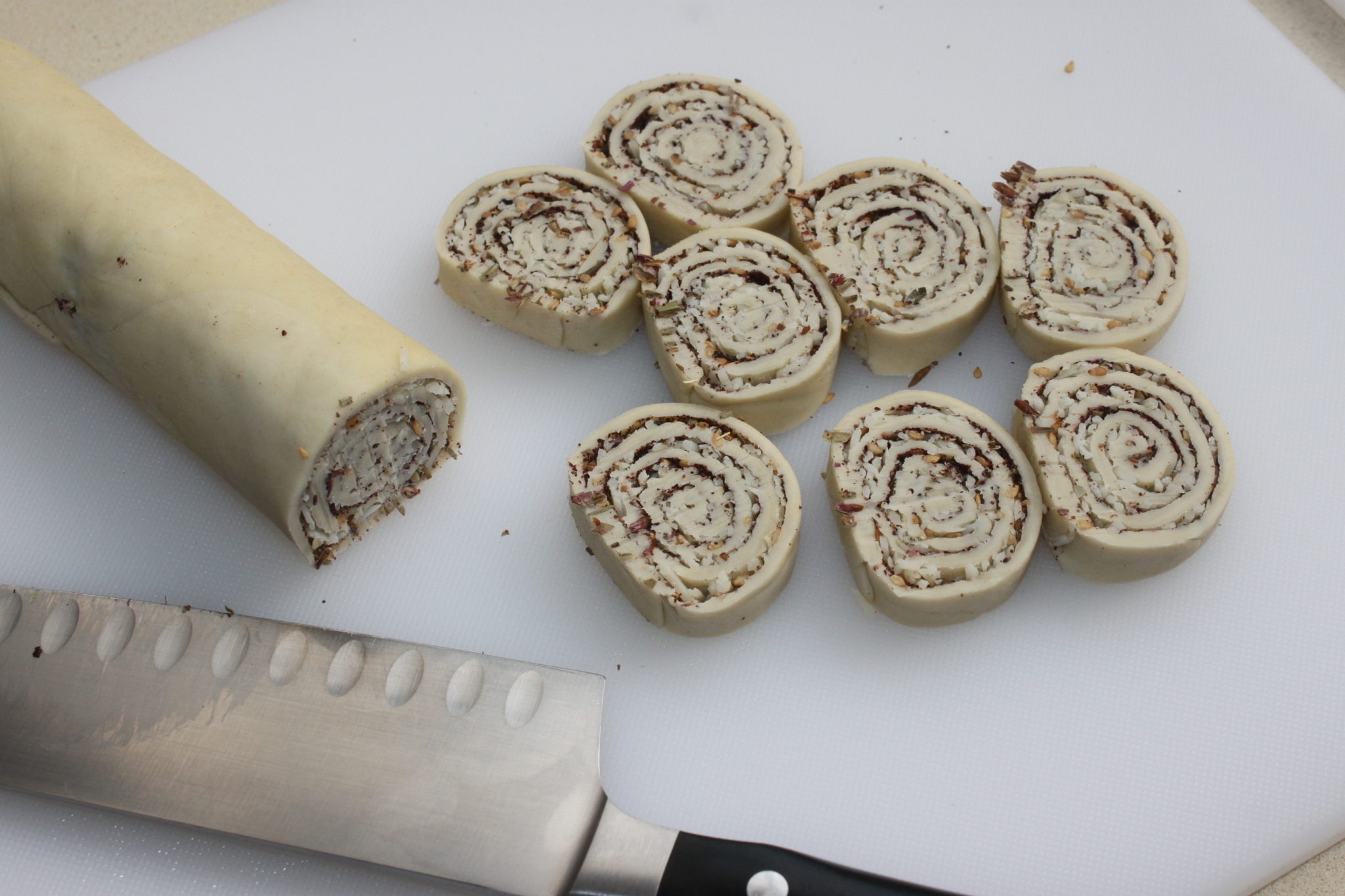 Arrange slices on a baking sheet lined with parchment paper or a silicon mat.
Cook for 15 to 20 minutes. The puffs should be golden brown.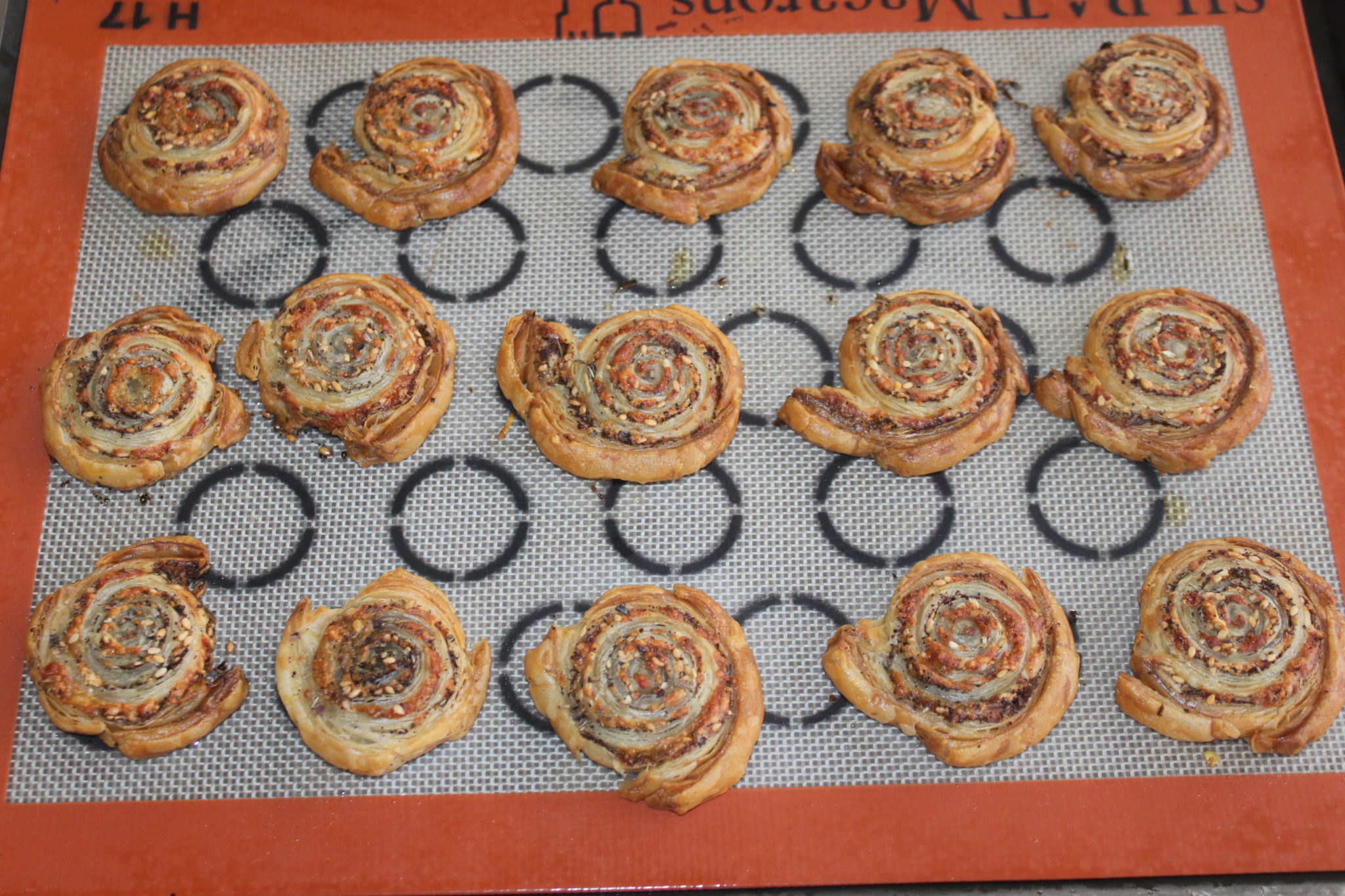 Enjoy them warm as an aperitif!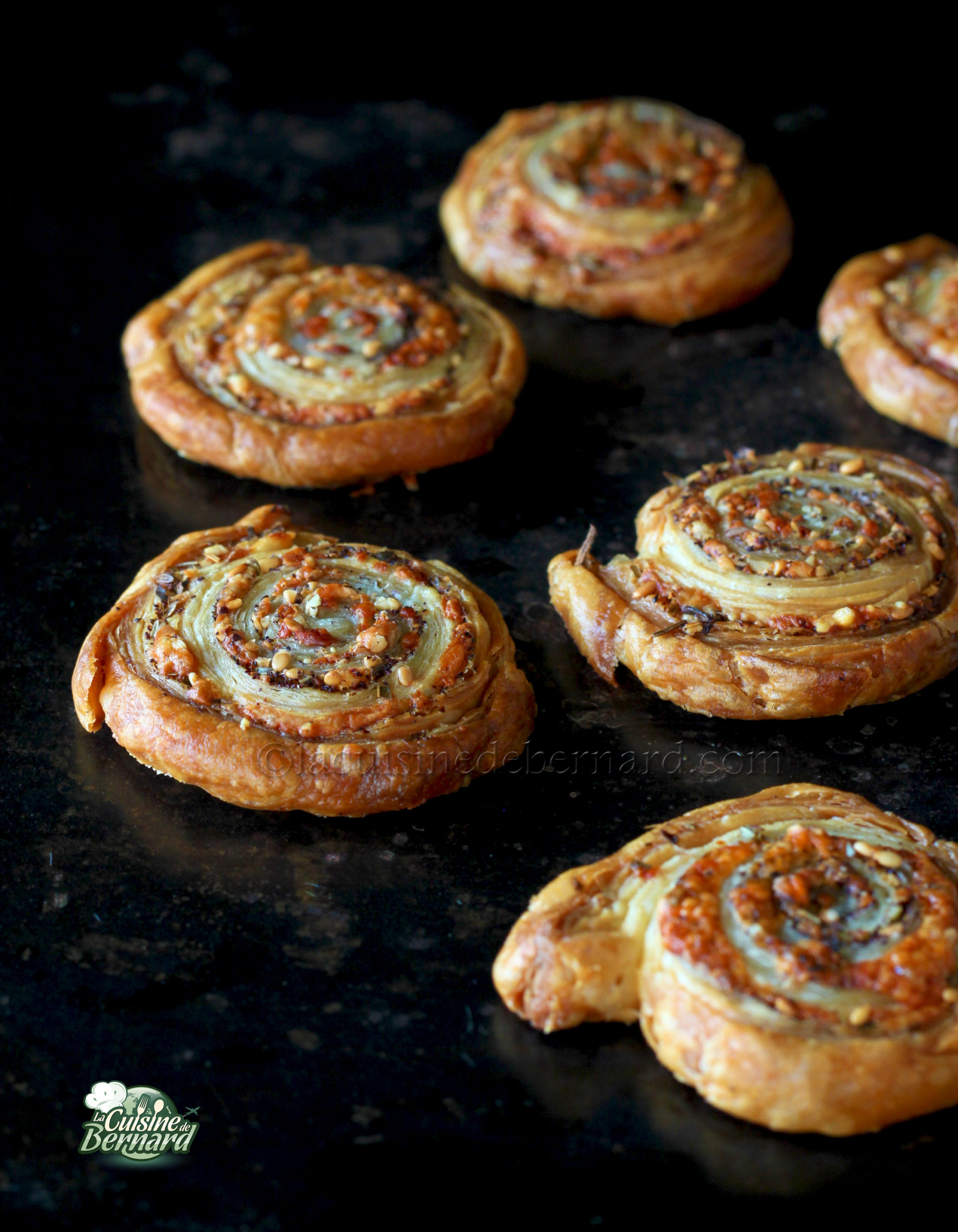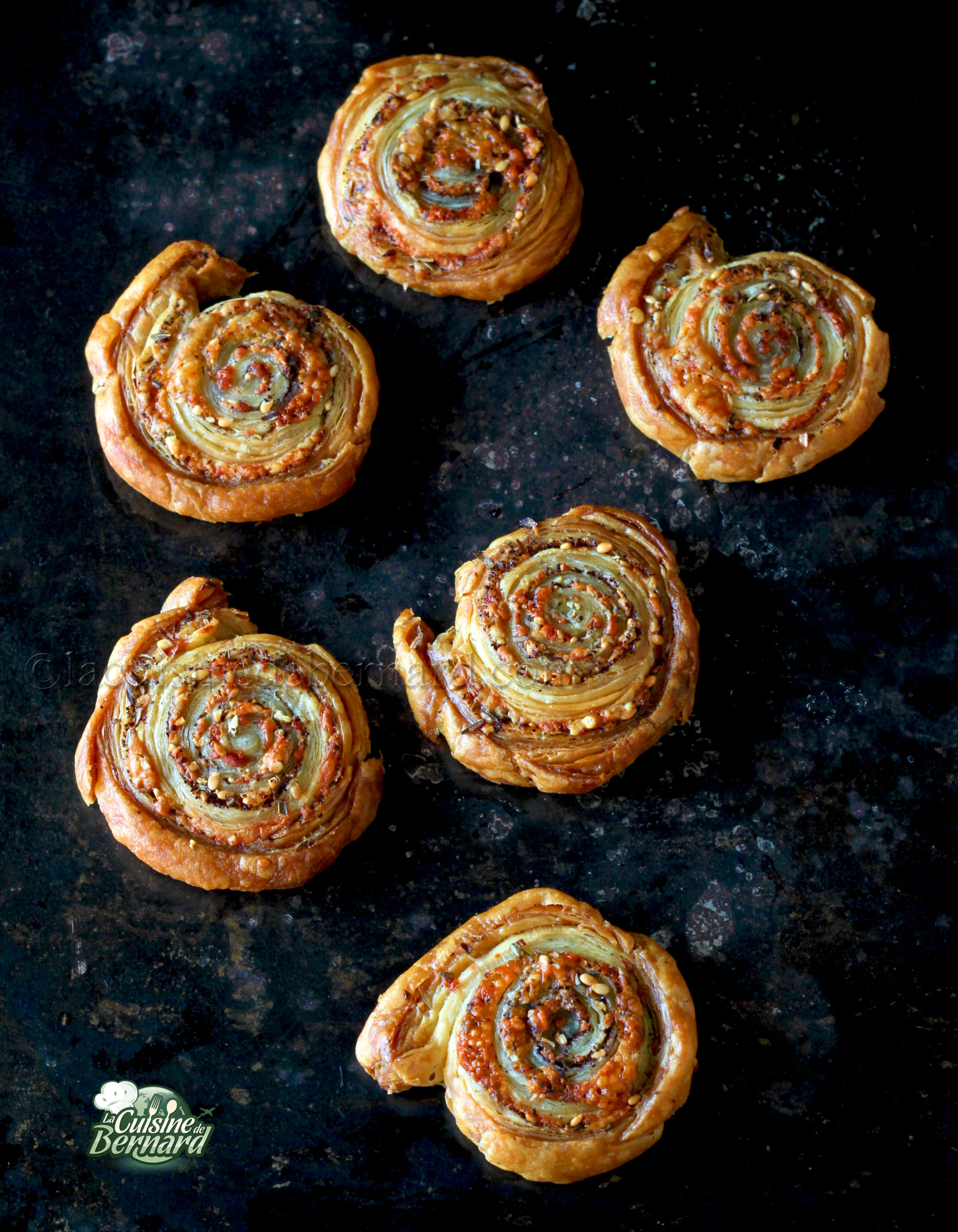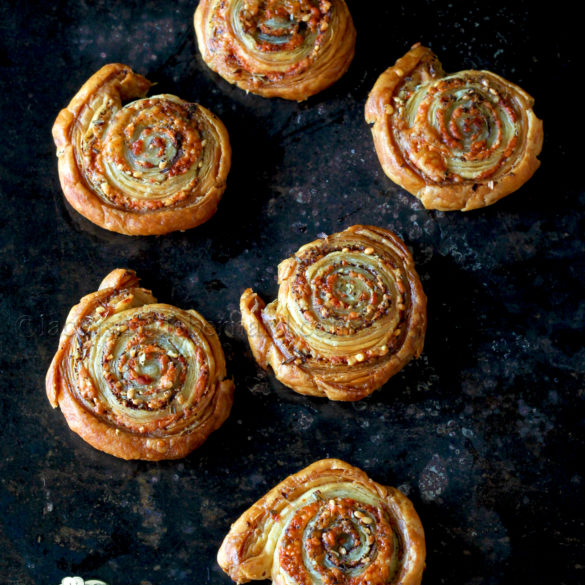 Feuilletés salés avec reste de pâte feuilletée maison
Instructions
Tout d'abord, sortez le reste de votre pâte feuilletée du réfrigérateur. Il va falloir démêler tout cela. J'ai pris le reste de ma pâte feuilletée inversée maison, que j'avais utilisé pour un millfeuille. On se retrouve toujours avec plien de chutes !

Ne mettez pas le tout en boule. Mettez à plat la pâte sur un papier sulfurisé et faites un patchwork, en coupant la pâte au besoin. J'essaie de faire un rectangle autant que possible et à ce stade, on se fiche de l'épaisseur des bouts de pâte. Mettre la pâte à plat permet de garder le feuilletage.

Farinez la pâte et aplatissez doucement au rouleau à pâtisserie. Il faudra retourner la pâte pour fariner aussi le dessous, mais c'est assez délicat, car la pâte part pour le moment en morceaux.

Avec le rouleau, égalisez cette fois l'épaisseur de la pâte puis avec un couteau, coupez les bords pour avoir un rectangle.

Cette fois, mouillez la pâte sur la surface, soit au pinceau, soit avec les mains. Toute la surface doit être mouillée, sans être détrempée. La pâte doit coller et non être glissante !

Saupoudrez d'épices, de sésame, de ce que vous voulez y mettre. Ici, j'ai mis du zaatar maison que je garde toujours dans un pot. Ma recette est ICI ! Il y a déjà du sésame dans le zaatar, mais j'en ajoute ici davantage.

Parsemez ensuite de fromage râpé de votre choix, puis poivrez à votre goût.

Enroulez la pâte en boudin en serrant bien au départ. Si le boudin de pâte est trop grand, coupez-le au besoin en deux puis mettez dans du film étirable.

Mettez au frais au moins 3-4 heures. Préchauffez votre four sur chaleur tournante à 205°C. Coupez des tranches de 8mm à 1cm d'épaisseur.

Disposez des tranches sur une plaque à pâtisserie garnie de papier sulfurisé ou d'un tapis silcioné.

Faites cuire 15 à 20 minutes. Les feuilletés doivent être bien dorés. Dégustez-les tièdes au moment de l'apéritif !