I am delighted to have been contacted to make a recipe in partnership with the Irish counter. Already because I had the chance to go to Ireland for a culinary trip (HERE) and in addition I have a little family who lives in Dublin. I was asked to make a recipe with Irish lamb, which I had already discovered on the spot and it is true that it is very famous. I offer you this lamb sirloin gently cooked under vacuum, with an alternative solution if you do not have this possibility of cooking. The result is very tasty with an intensely flavored sauce, and I accompany this meat with oven-roasted vegetables and fried potatoes. You can find lamb meat here: www.boeuf-irlandais.fr/lagneau-irlandais/
Recipe for 4 people:
2 fine sirloins of lamb
olive oil
bay leaf, rosemary
salt pepper
1 tablespoon of whiskey per sirloin
For the sauce:
2-3 garlic cloves
2 tablespoons balsamic vinegar
1 or 2 teaspoons of honey
1 tablespoon of whiskey
Vegetables cooked in oven :
assorted carrots
turnips, onions
olive oil
salt pepper
Potatoes :
750g fingerlings
2 tablespoons oil
salt pepper
For this recipe, I suggest two ways to proceed. A first that I wanted to do for a long time on the blog, namely vacuum cooking, long and at low temperature, but you can do it in a more classic way, i.e. cooking in a frying pan, by the minute.
For the recipe, I was able to have an Irish whiskey. I will not deprive myself of it!
Coat the meat with olive oil, salt and pepper the sirloins of lamb. Put a bay leaf and a sprig of rosemary on top.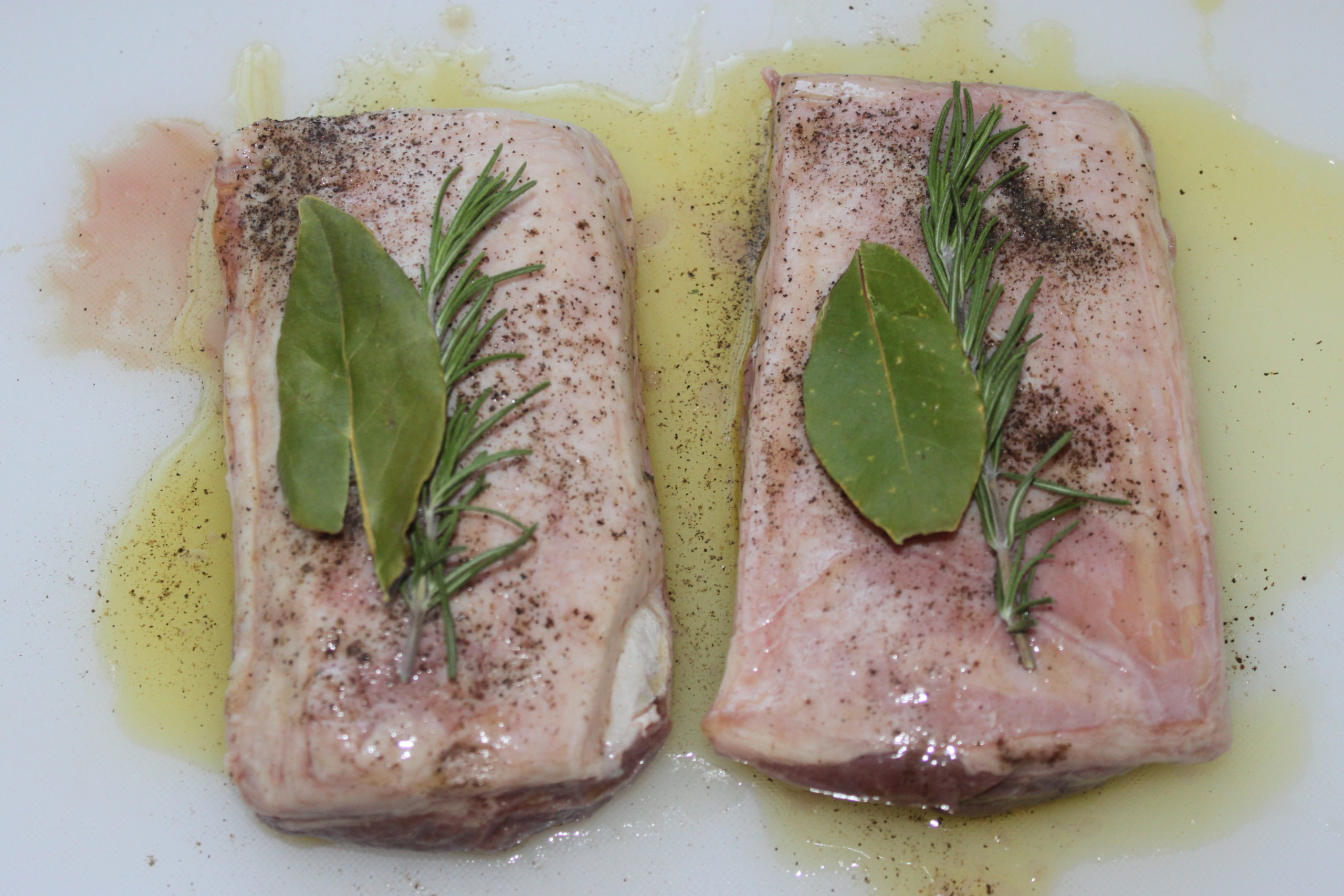 Put each sirloin in a vacuum bag for cooking, add a tablespoon of whiskey per bag and put in your machine to remove the air.
As for the sous-vide cooked foie gras (recipe HERE ), I use a probe immersion heater here. I cook here at 54.5°C for 18 hours. This will give a very soft meat, cooked to perfection and pink.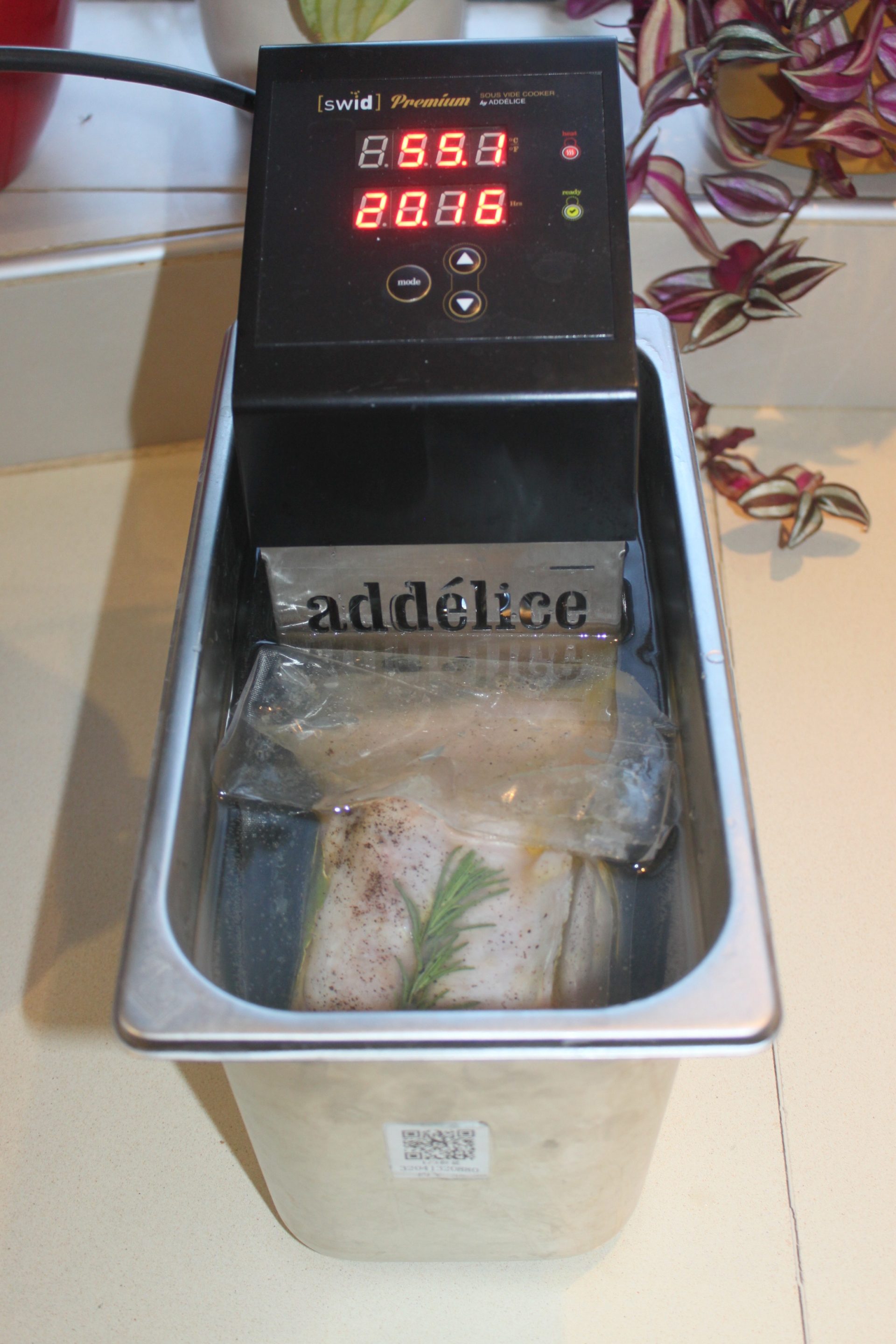 Here is the result after 18 hours of cooking.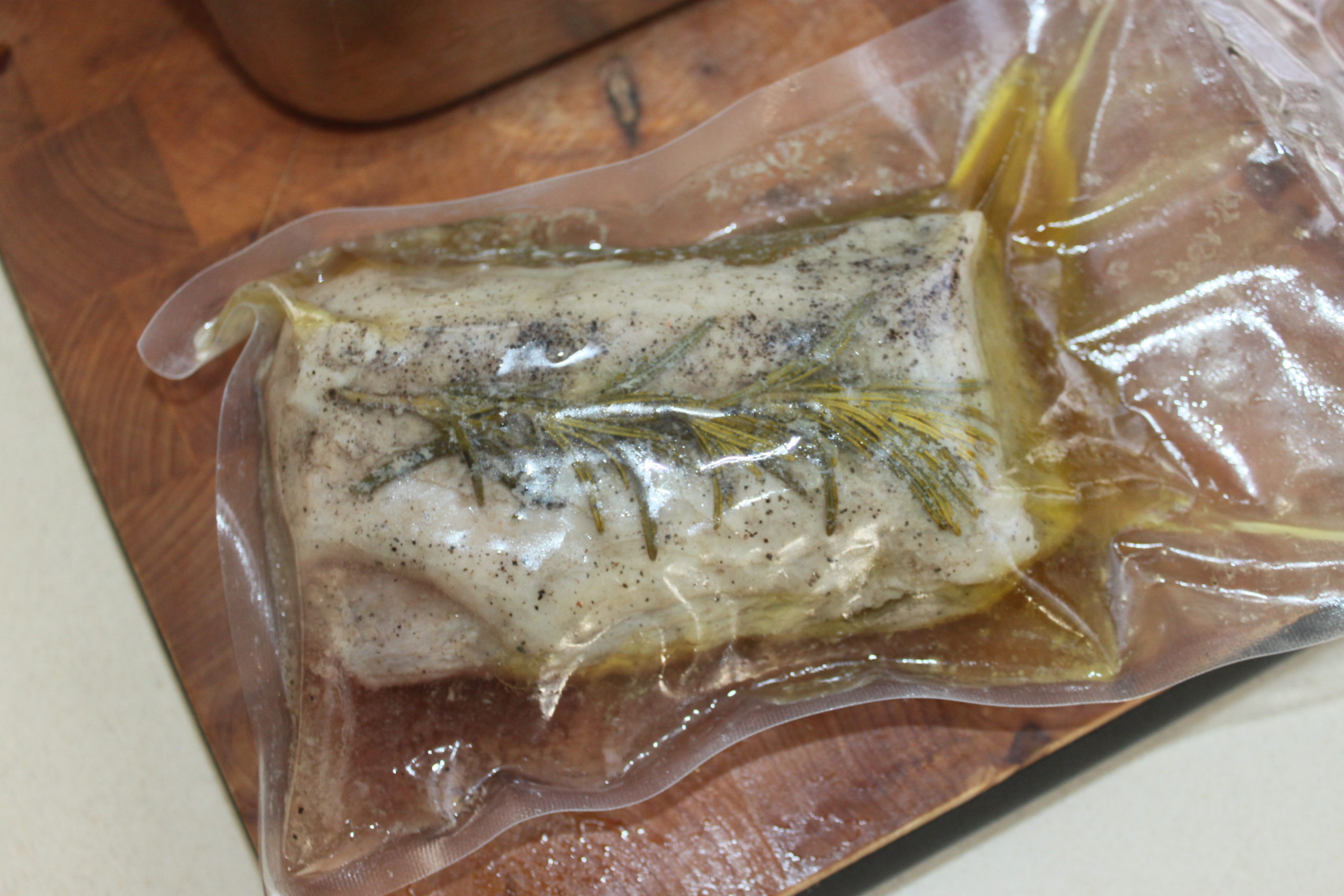 If you prefer to cook your meat in the classic way, you will sauté it for 6 minutes on each side. I recommend using a thermometer to monitor the core temperature of the meat. I advise you not to exceed 54-55°C to have pink meat.
For vegetables in the oven, preheat it to 200°C on convection. I took an onion, carrots, classic, yellow, black and white carrots. Also golden ball turnip, but you have to like it! It's up to you to prepare them, but I logically advise you to start preparing the vegetables and the potatoes, one hour before the end of cooking the meat.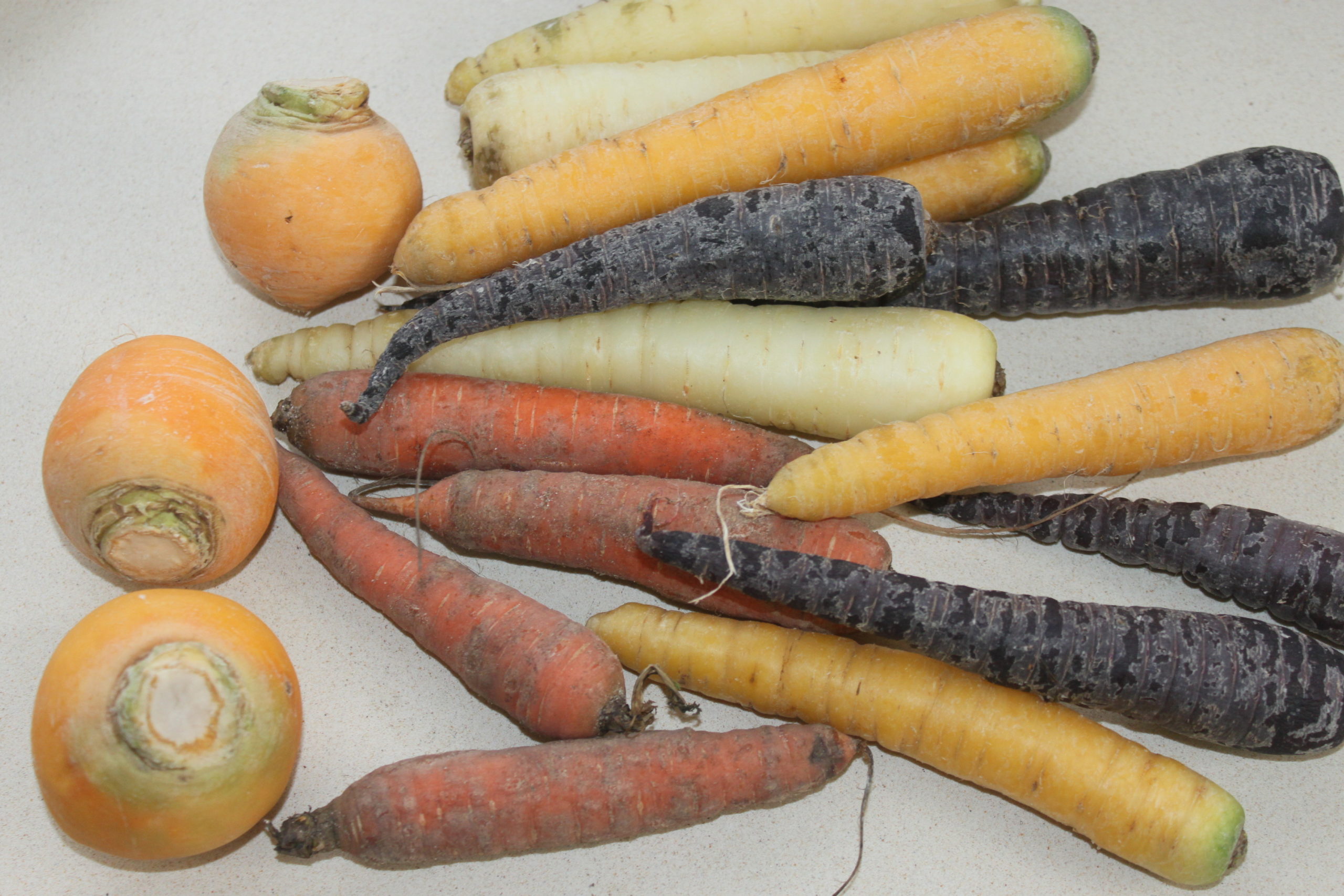 Peel the vegetables, cut the onion and the turnips into slices. Put everything on a baking sheet, drizzle generously with olive oil, pepper salt, a little chilli and a few rosemary leaves.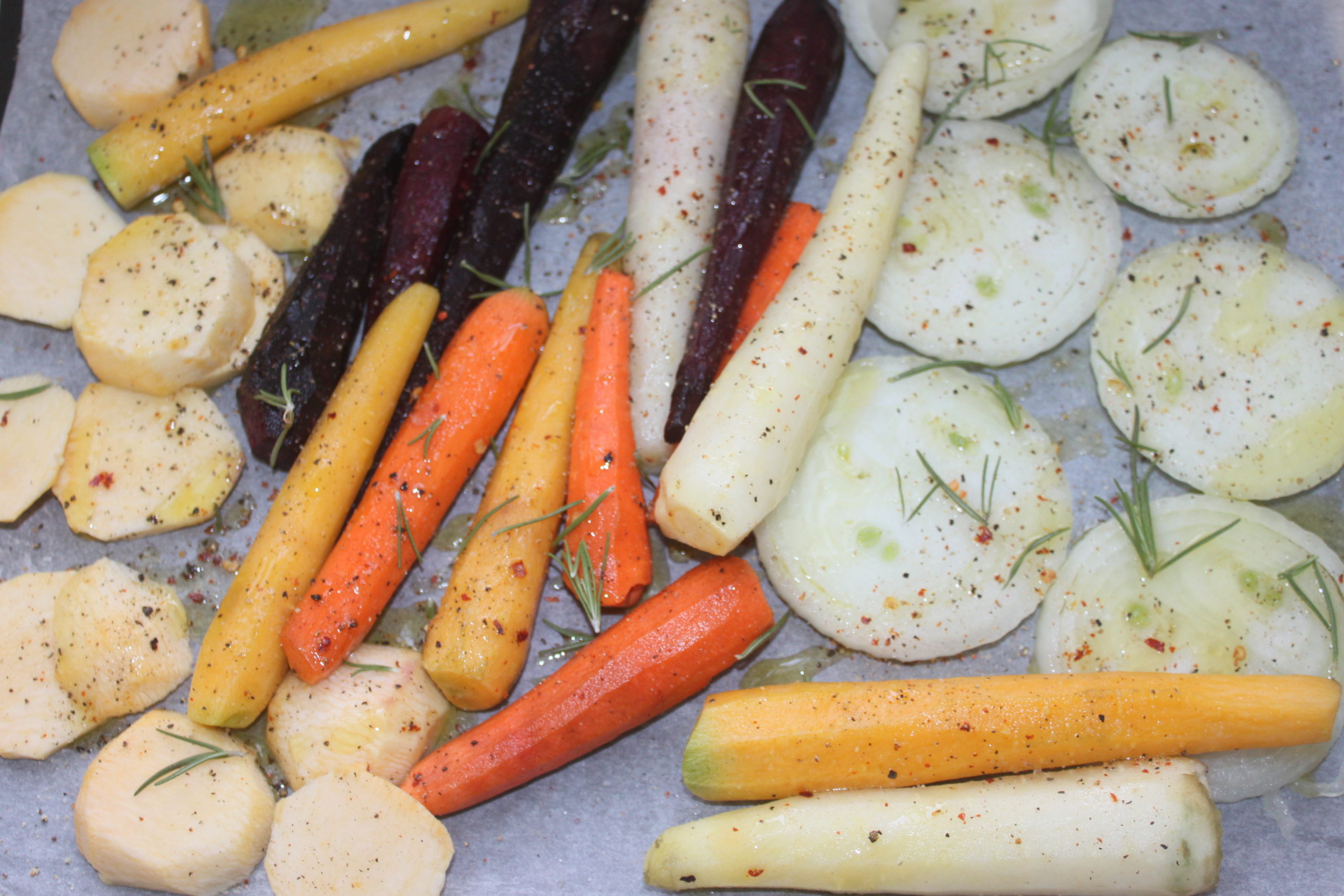 Put in the oven for 30-40 minutes, watching and stirring the vegetables from time to time.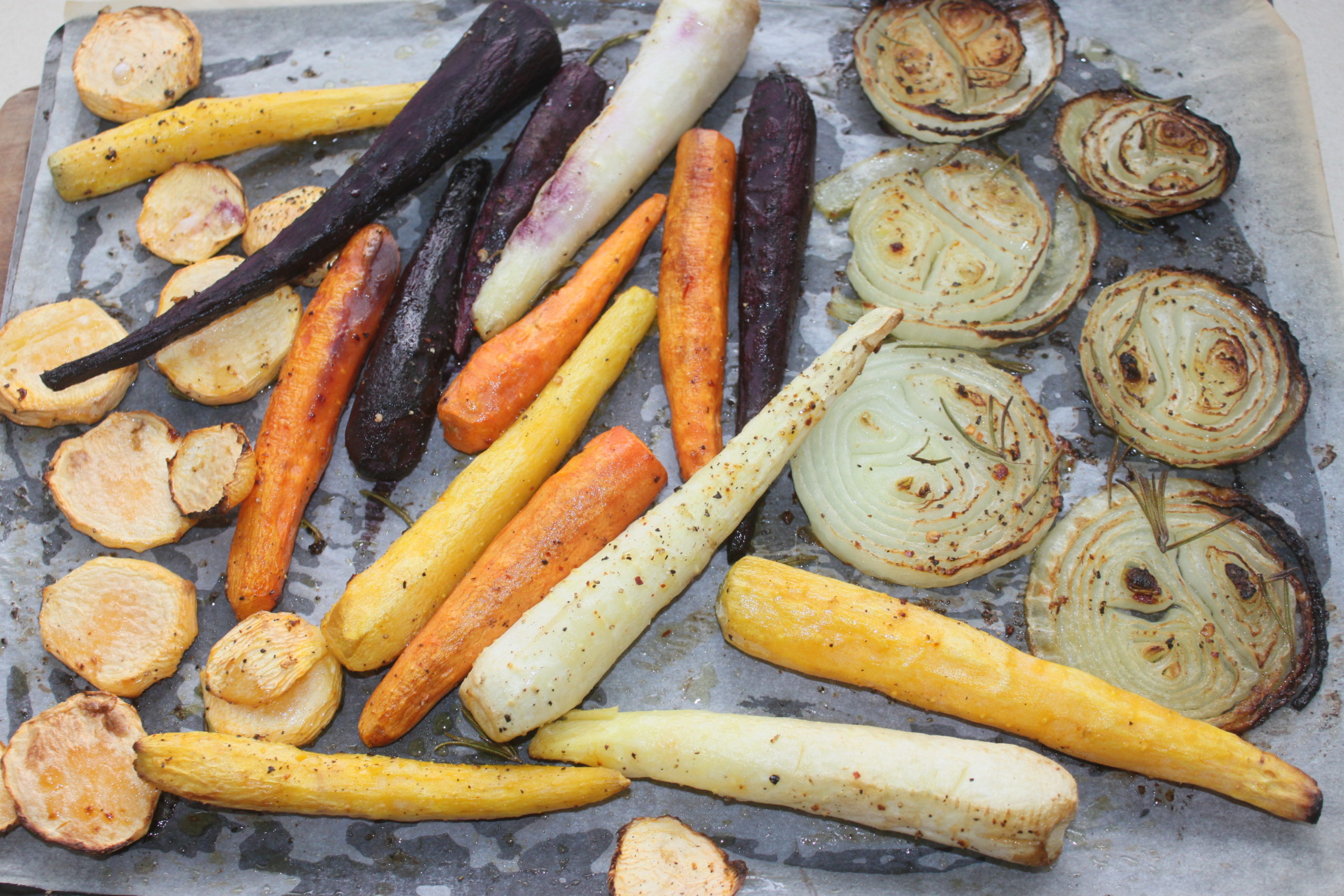 For the potatoes, clean them well with water, then pour 3 tablespoons of oil into a very hot casserole over moderate heat. Add the potatoes. Put the lid on. Cook for 30 minutes, stirring regularly. You can cut them in half if you want.
Close the lid and cook for 25 minutes, stirring occasionally.
After this time, remove the lid and cook until nicely browned. They will all become crispy!
For the sauce, put two or three cloves of garlic, peeled and chopped, with a little olive oil in a saucepan.
The problem with cooking directly in the pan without going through sous-vide cooking first is that you will not have any cooking juices. To do this, do the same as below, putting cooking juices, 20cl of water, 3 tablespoons of olive oil and 2-3 tablespoons of powdered veal stock instead.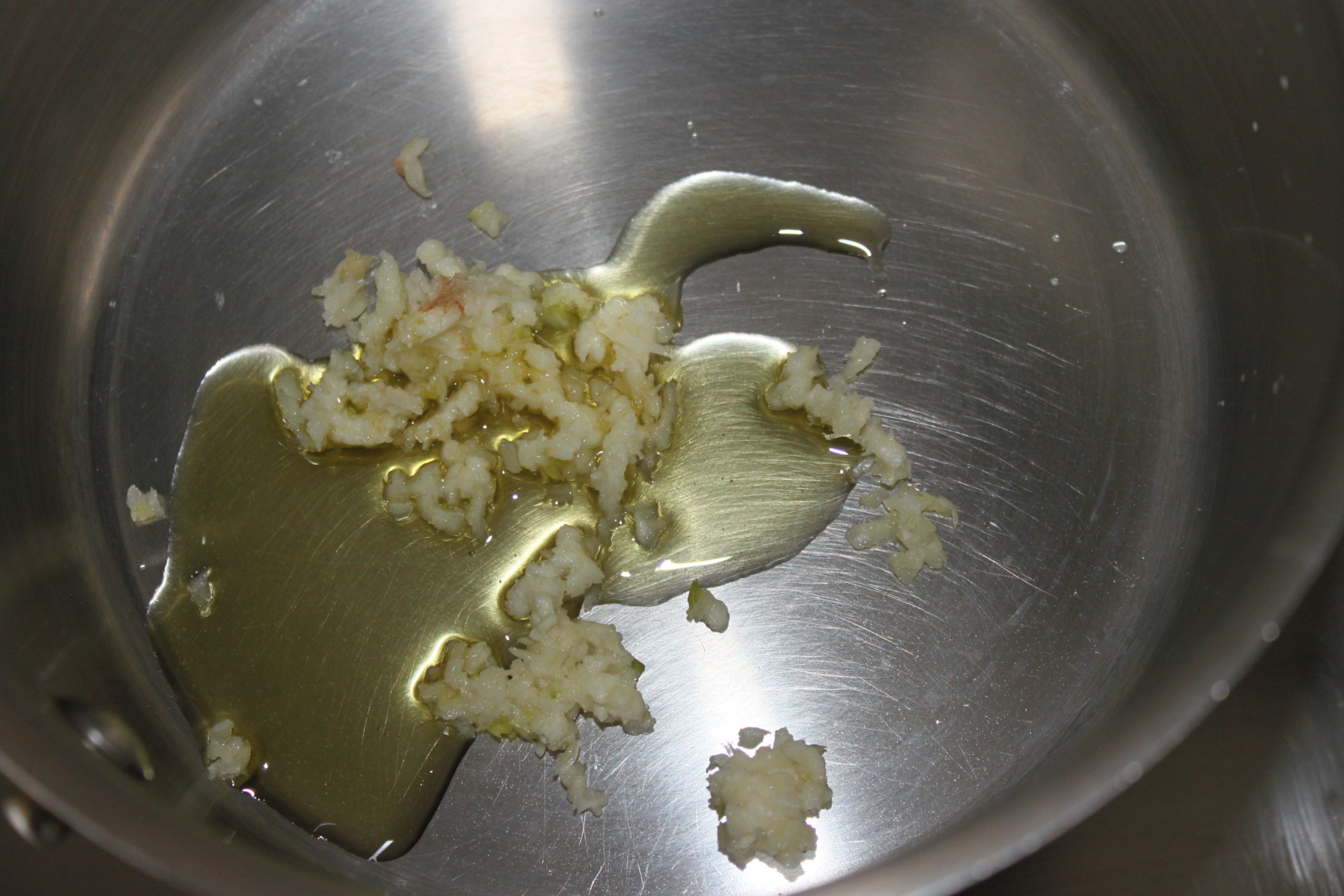 When the garlic is lightly coloured, pour the juice from the meat cooking bags.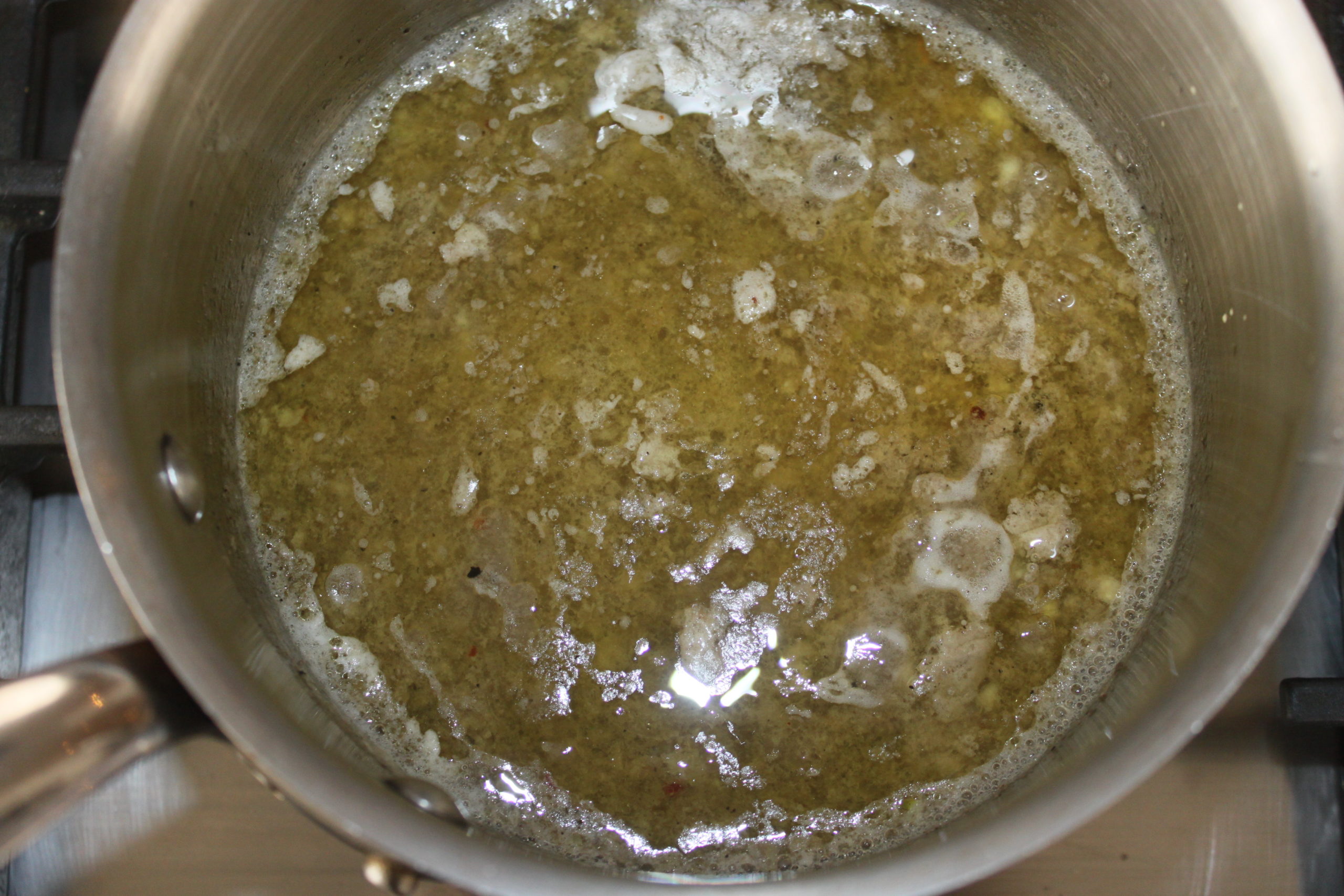 Add the vinegar.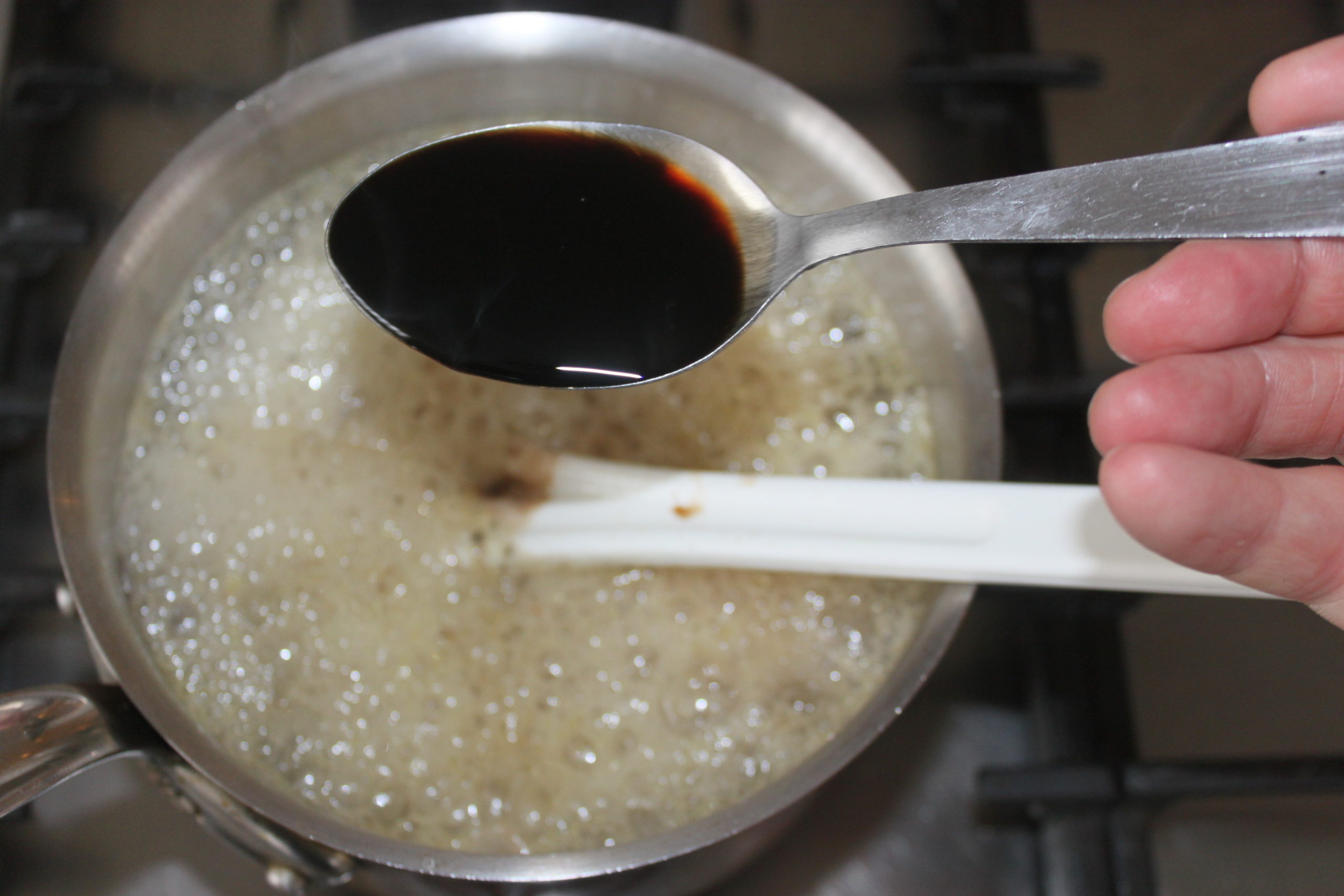 Honey and whiskey.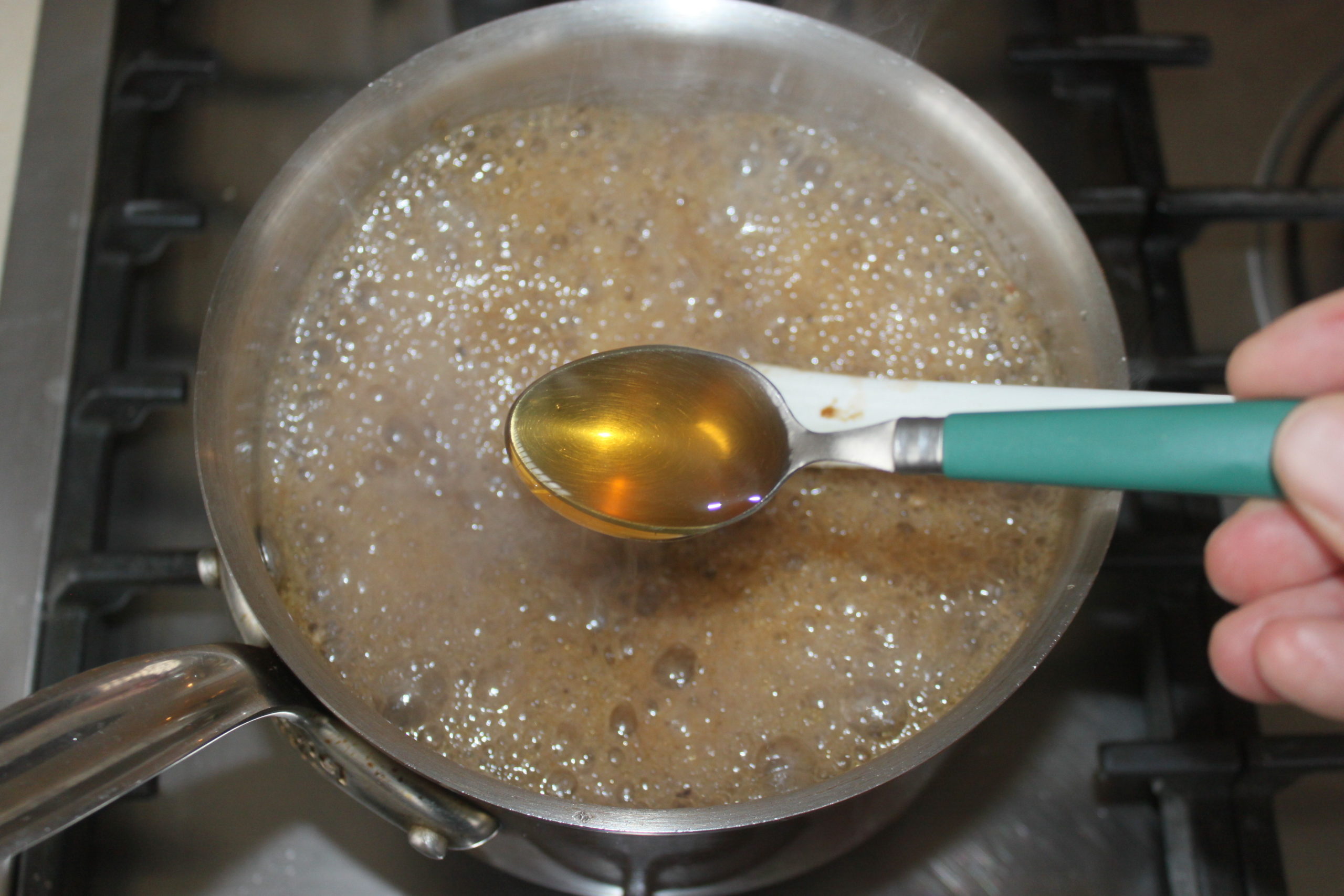 Let the sauce cook to reduce it well. She must become fluffy.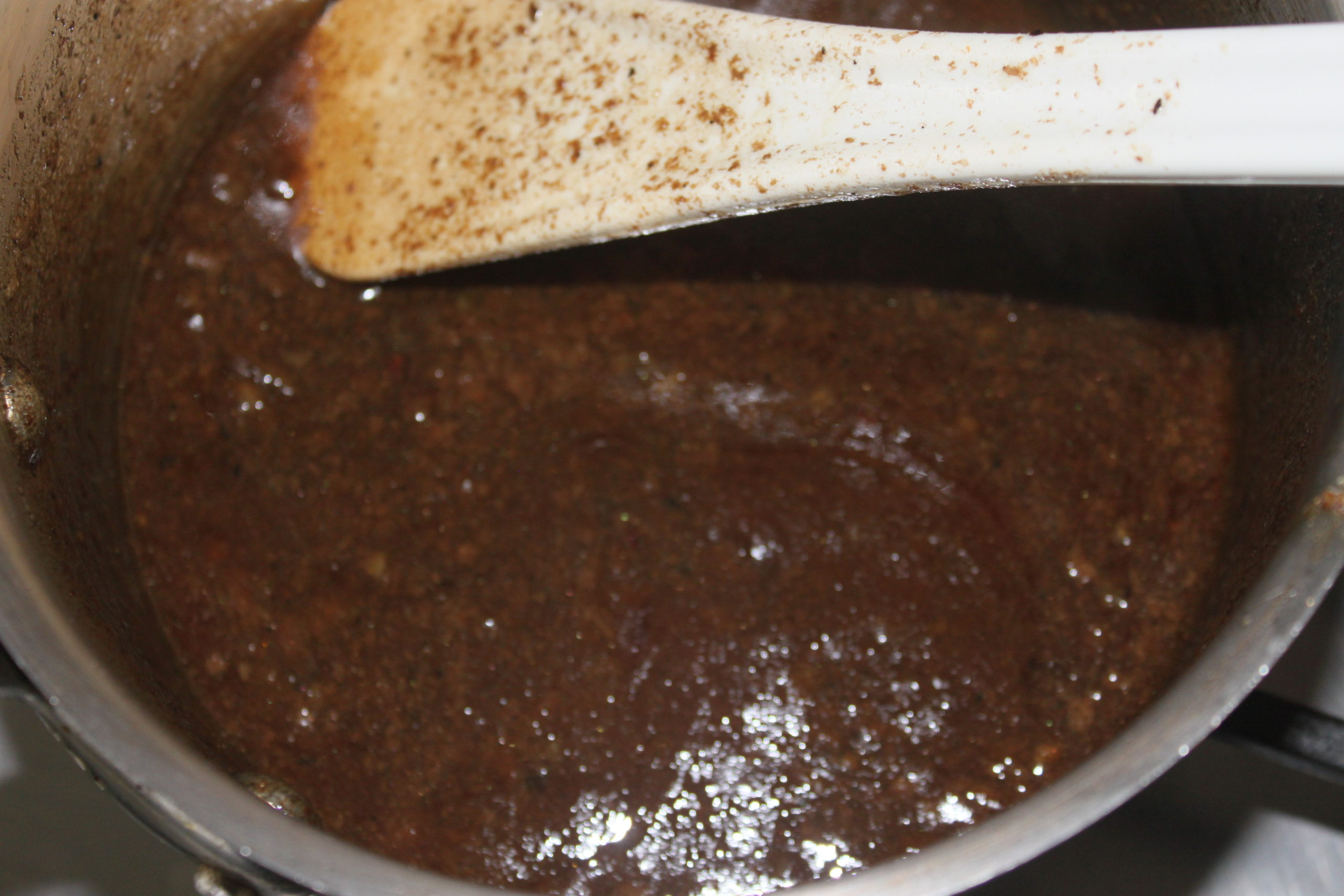 Finally pass it through a small sieve or tea strainer to recover it.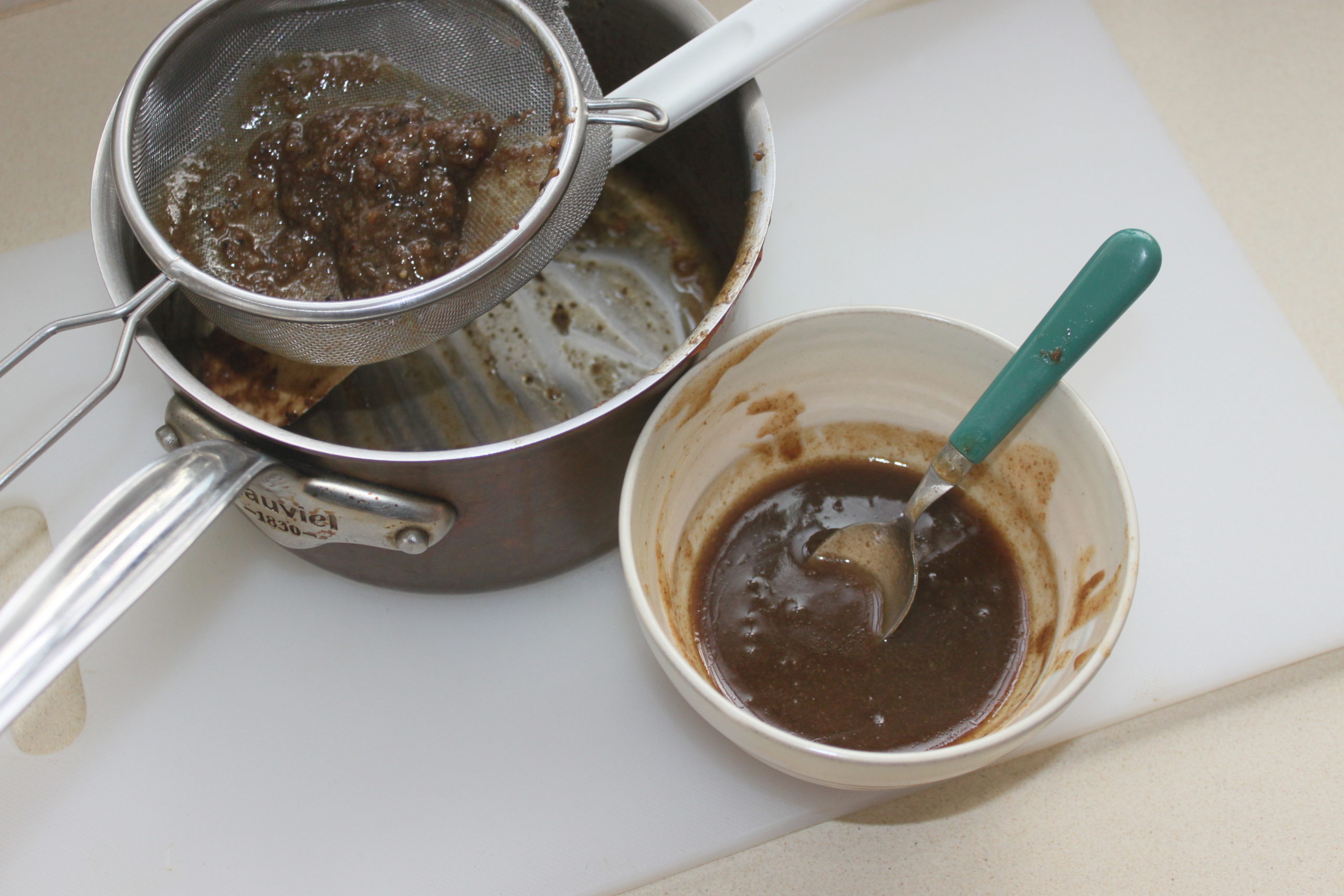 It's a real concentrate of flavors!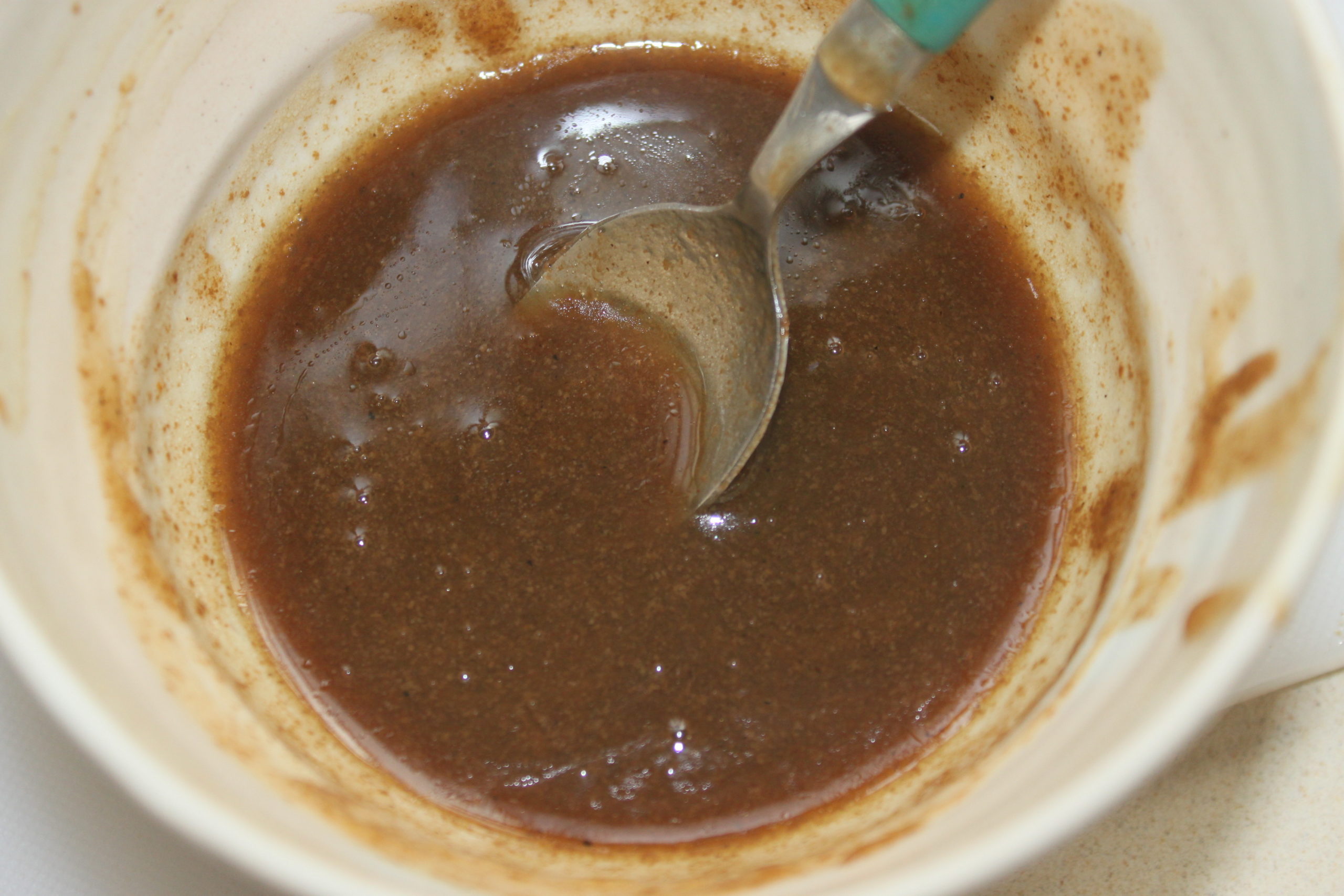 To keep the meat warm without the juice, I leave it in the bag and put it back in the bath water, making sure the water doesn't get in the hole I made to catch the juice. When you are ready to pass the table, put the meat coming out of the bath in a very hot pan. Place it skin side down (you can put the two sirloins at the same time of course! ) then let the meat brown well. Without the sous-vide machine, it will suffice to cook it in a pan with a heart thermometer to monitor the temperature.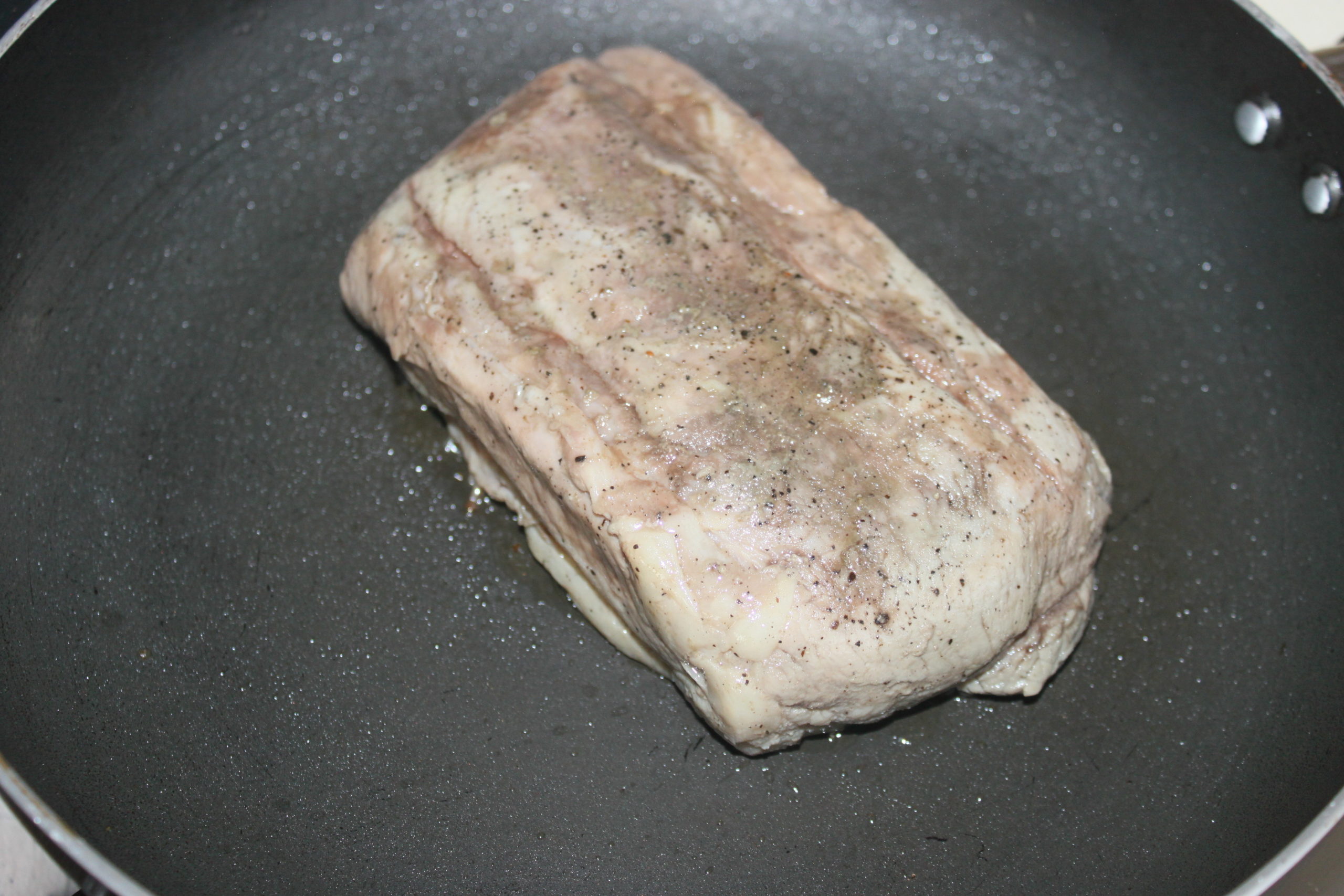 I go back to grab the other side and give it a prettier look.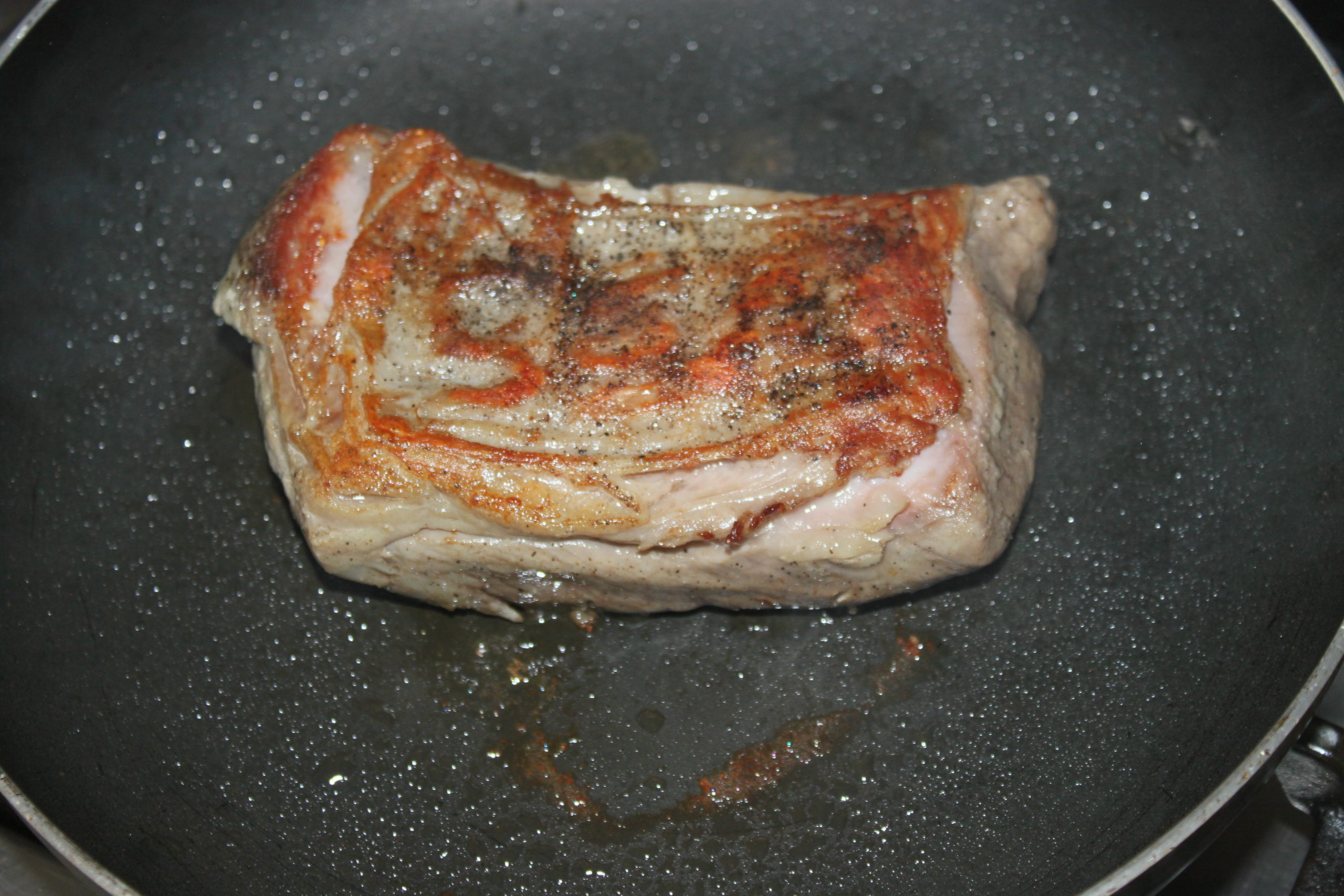 And here.
Cut the meat with a good knife, serve with the sauce available and the vegetables/potatoes.