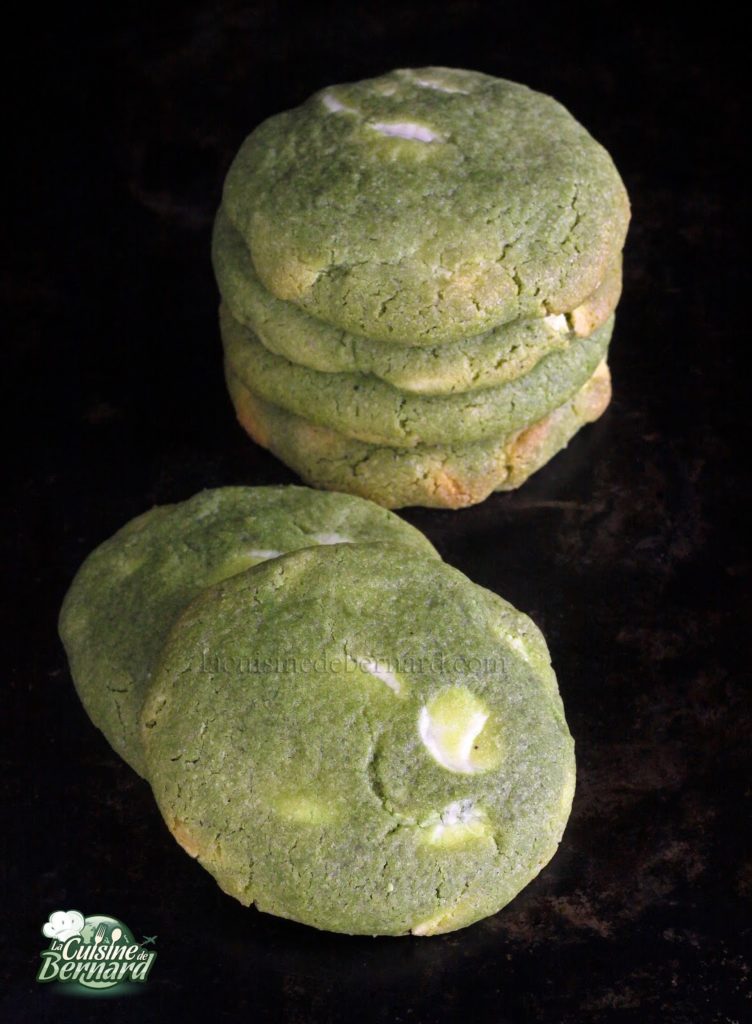 I'm not the biggest fan of matcha green tea, but these cookies I developed are irresistible! The taste of tea is still there, but well softened by the white chocolate and a special ingredient that I added. These cookies have a perfect consistency in my eyes. They are tender and remain soft inside.
210g of semi-salted butter

190g of brown sugar

60g of egg

60g of whole milk powder

190g flour

55g of cornstarch

10g of matcha green tea for cooking

25g of almond powder

210g of white chocolate (I took the Zephyr from Cacao Barry)
Mix the semi-salted butter and brown sugar until you get a kind of cream.
Add the 60g of egg and the whole milk powder.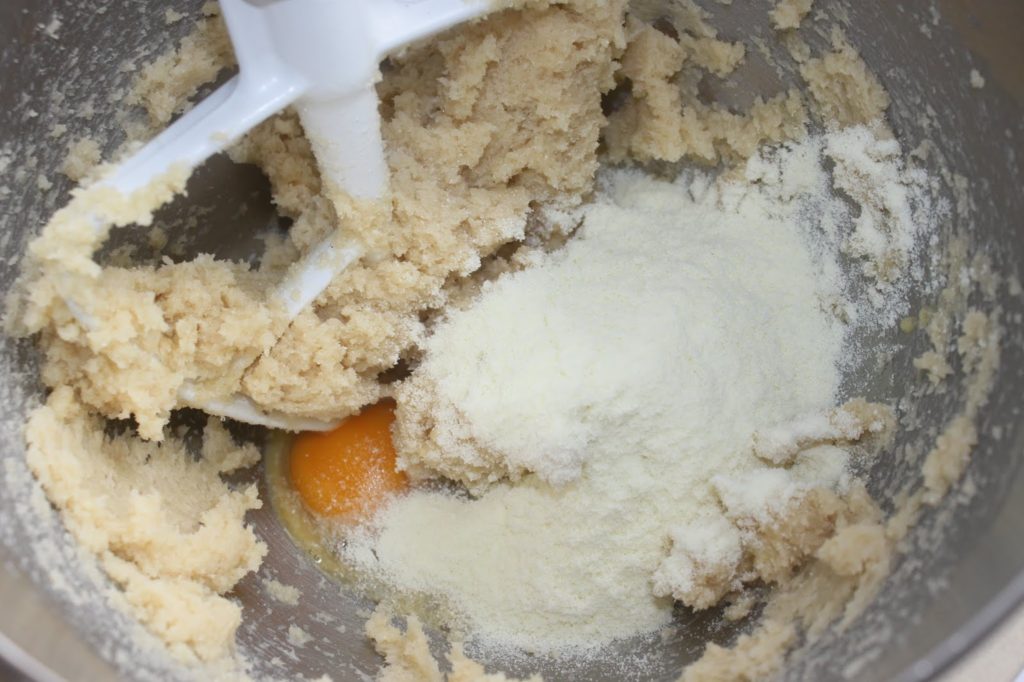 Mix then add the flour, matcha green tea, cornstarch and almond powder. I can confirm that I don't use any leavening agent (neither baking powder nor sodium bicarbonate).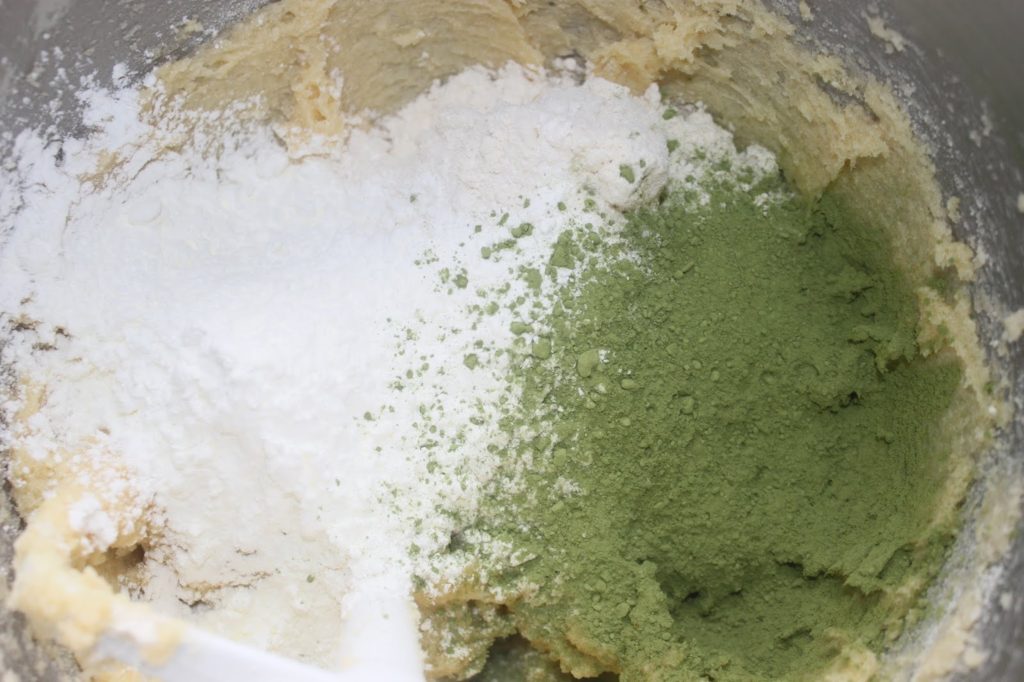 Mix and this time pour in the white chocolate.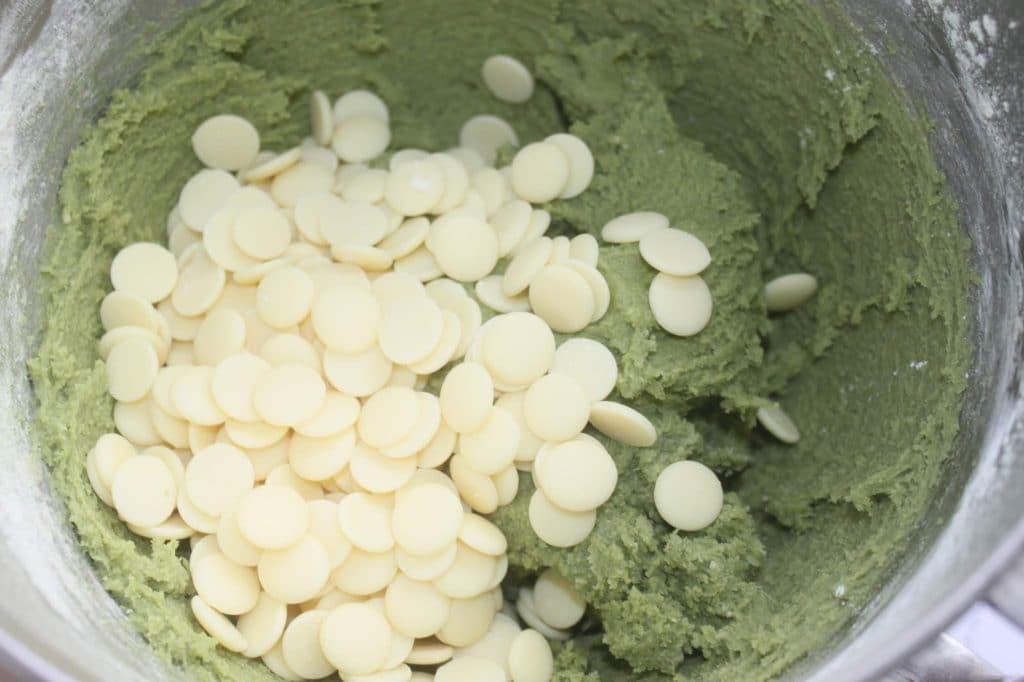 One last mix and you're done!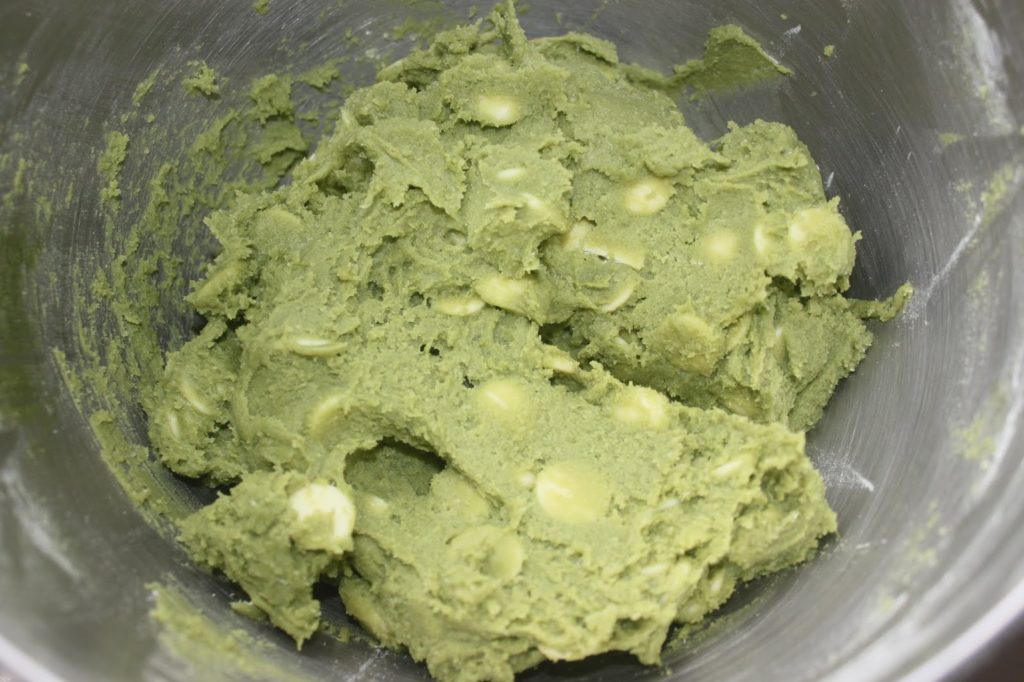 Weigh 75g balls and flatten them slightly by hand. Place them on a mat or baking paper.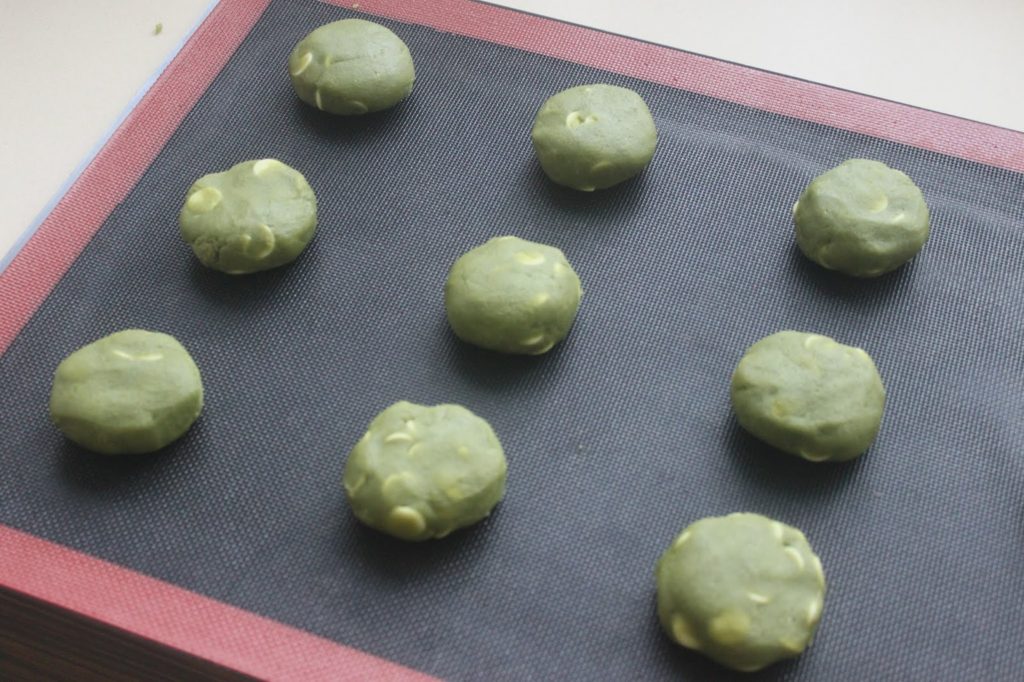 Bake for 12 minutes at 160°C.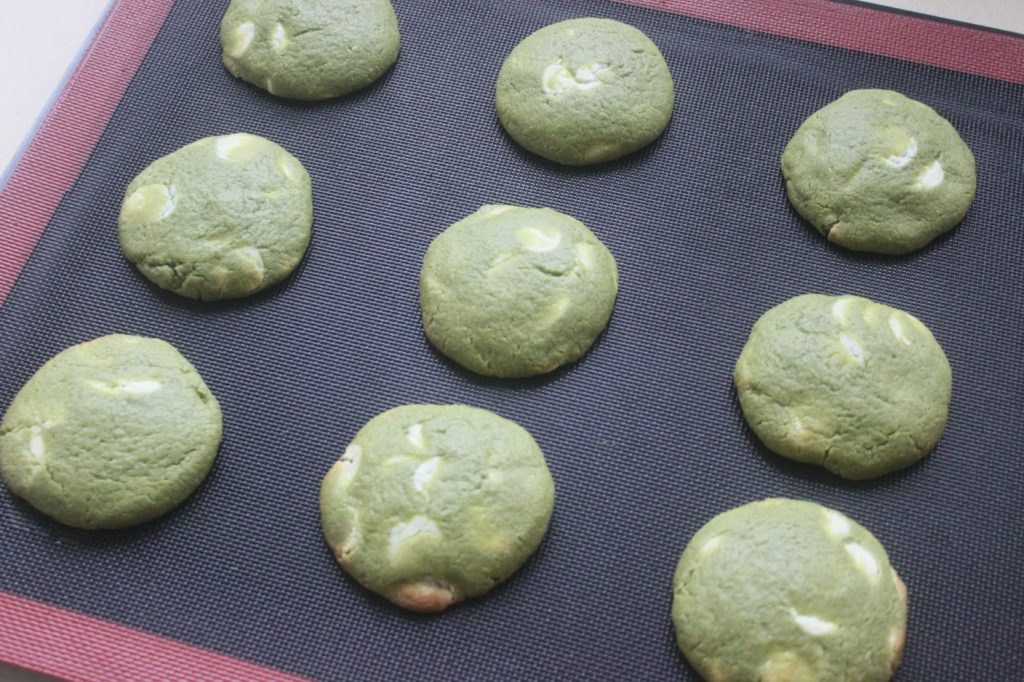 Let cool before devouring!