I'm not the biggest tofu fan in the world, but tofu atsuage has become a must for me. It is a Japanese tofu,"atsuage" meaning "thick and fried". Pan-fried, with a miso-based sauce, it gives a truly excellent result! You can serve it with whatever you want: vegetables, rice etc. In addition, this dish is suitable for totally vegan people.
Recipe for 300g of tofu atsuage :
300g of tofu atsuage
oil and salt
For the sauce:
20g of sugar
10g of mirin
60g of miso paste of your choice
20g of water
30g of oil
2 cloves of garlic
3-4cm of ginger
For this recipe, I cook broccoli in the oven at 190°C for 25 to 30 minutes. I sprinkle with a little olive oil, salt and pepper and a little chili powder. Also put plain rice of your choice to cook.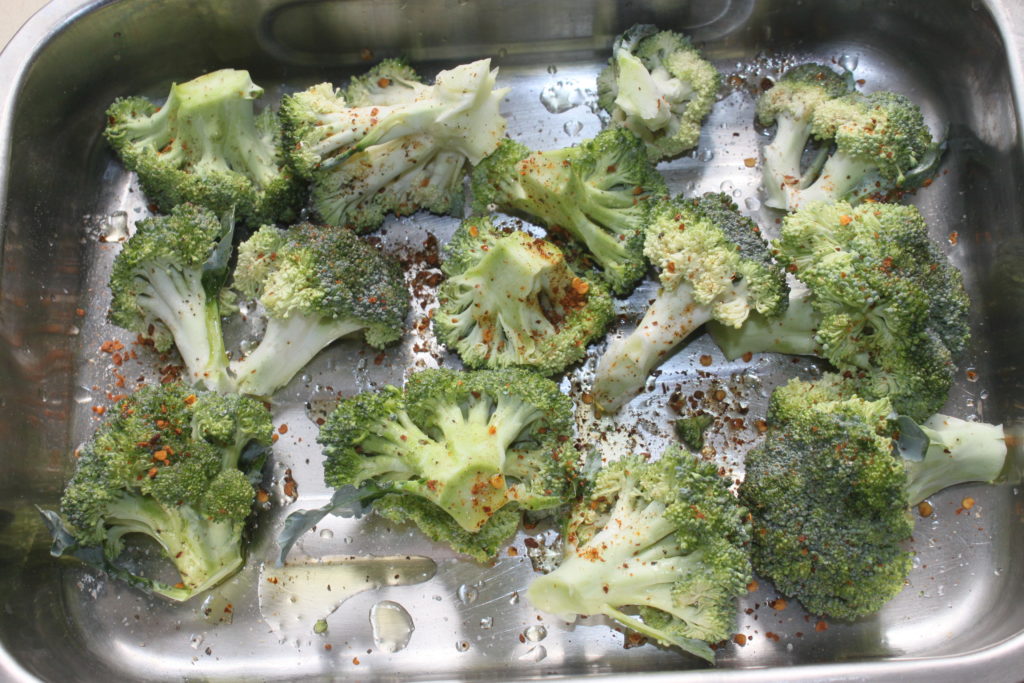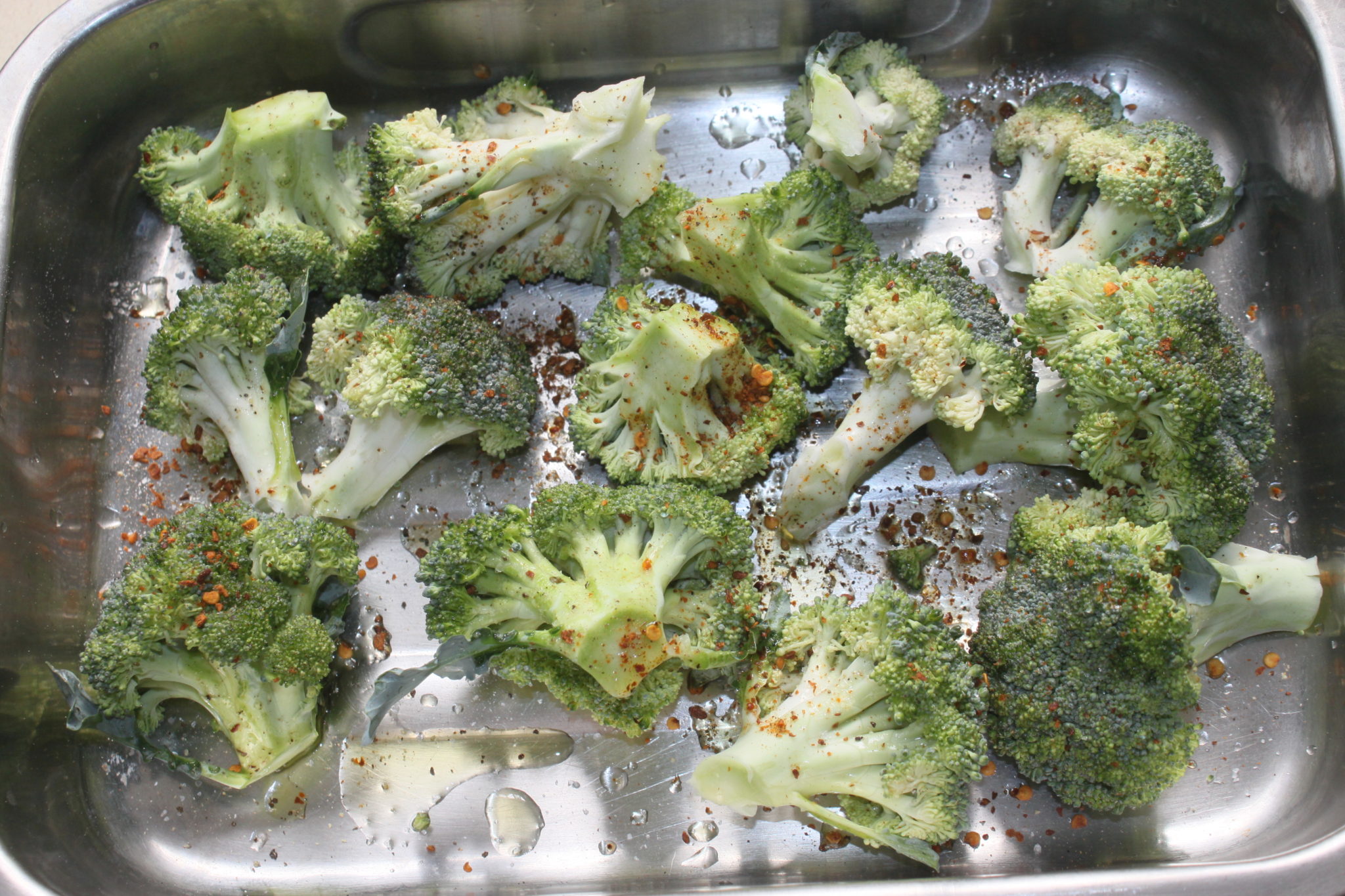 For the sauce, you need it all!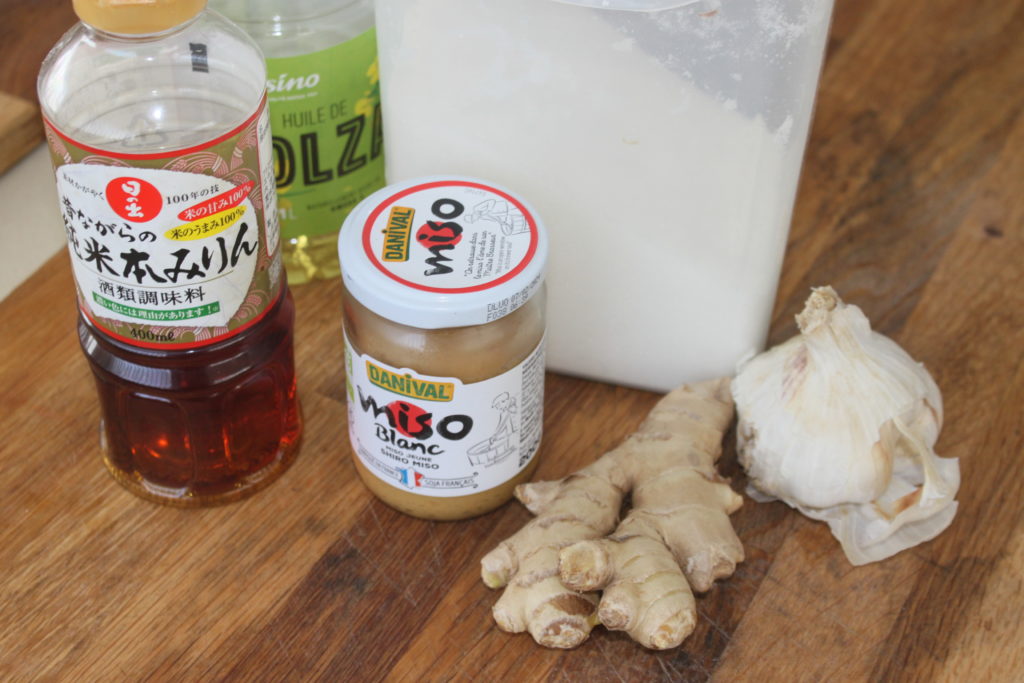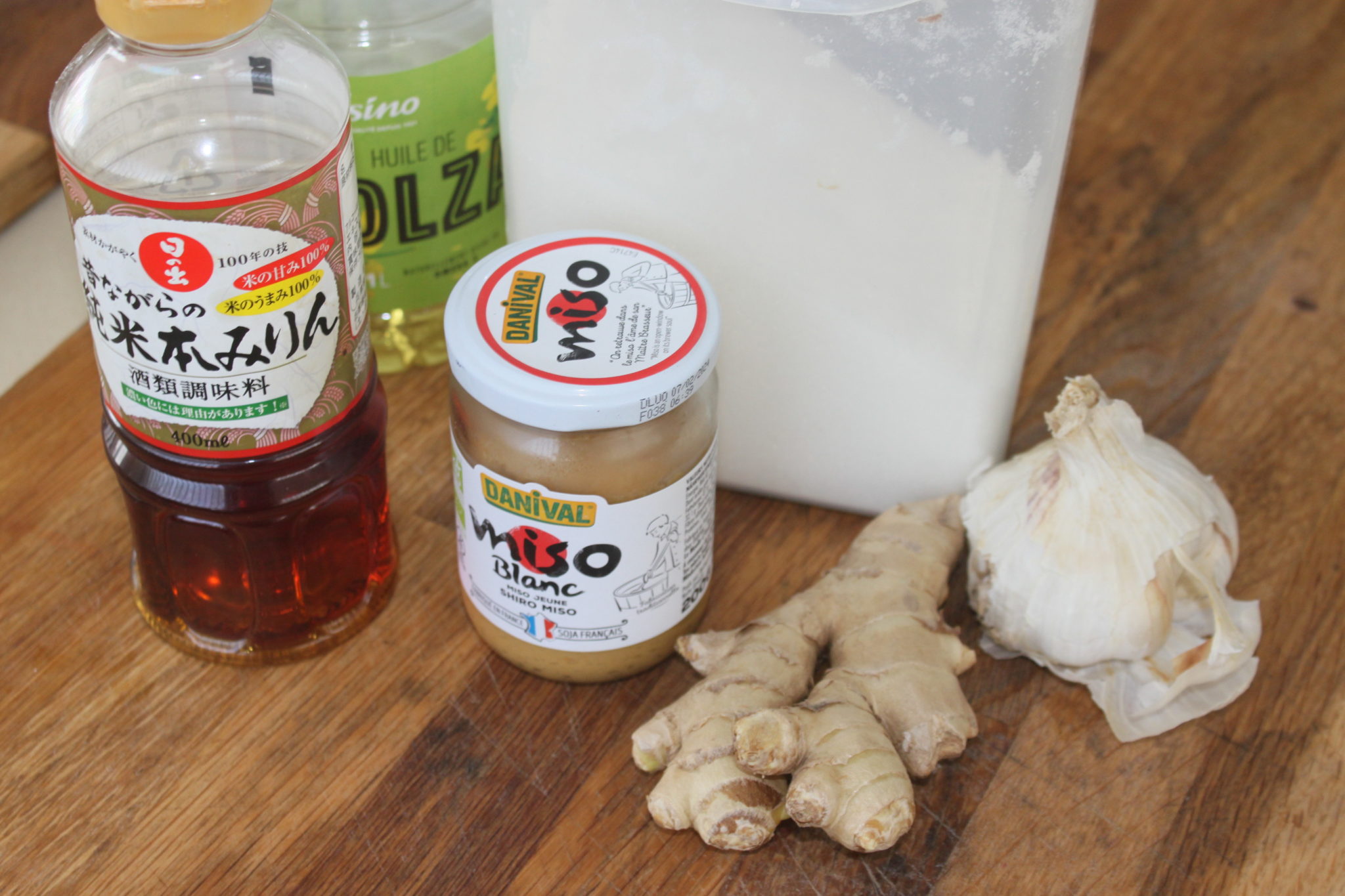 Put all ingredients in a bowl and mix well.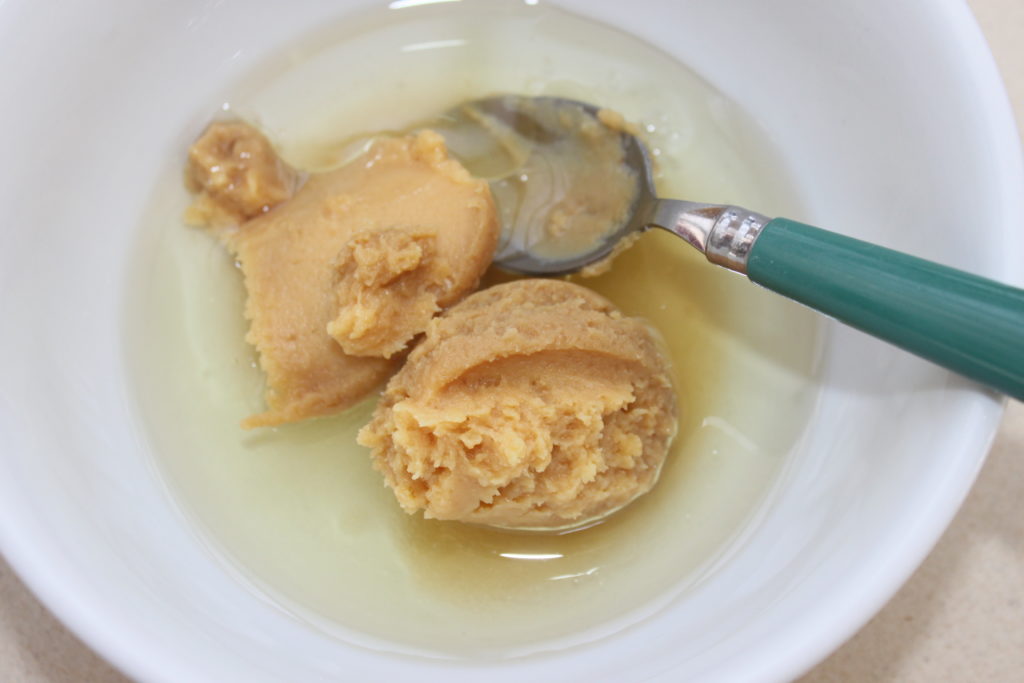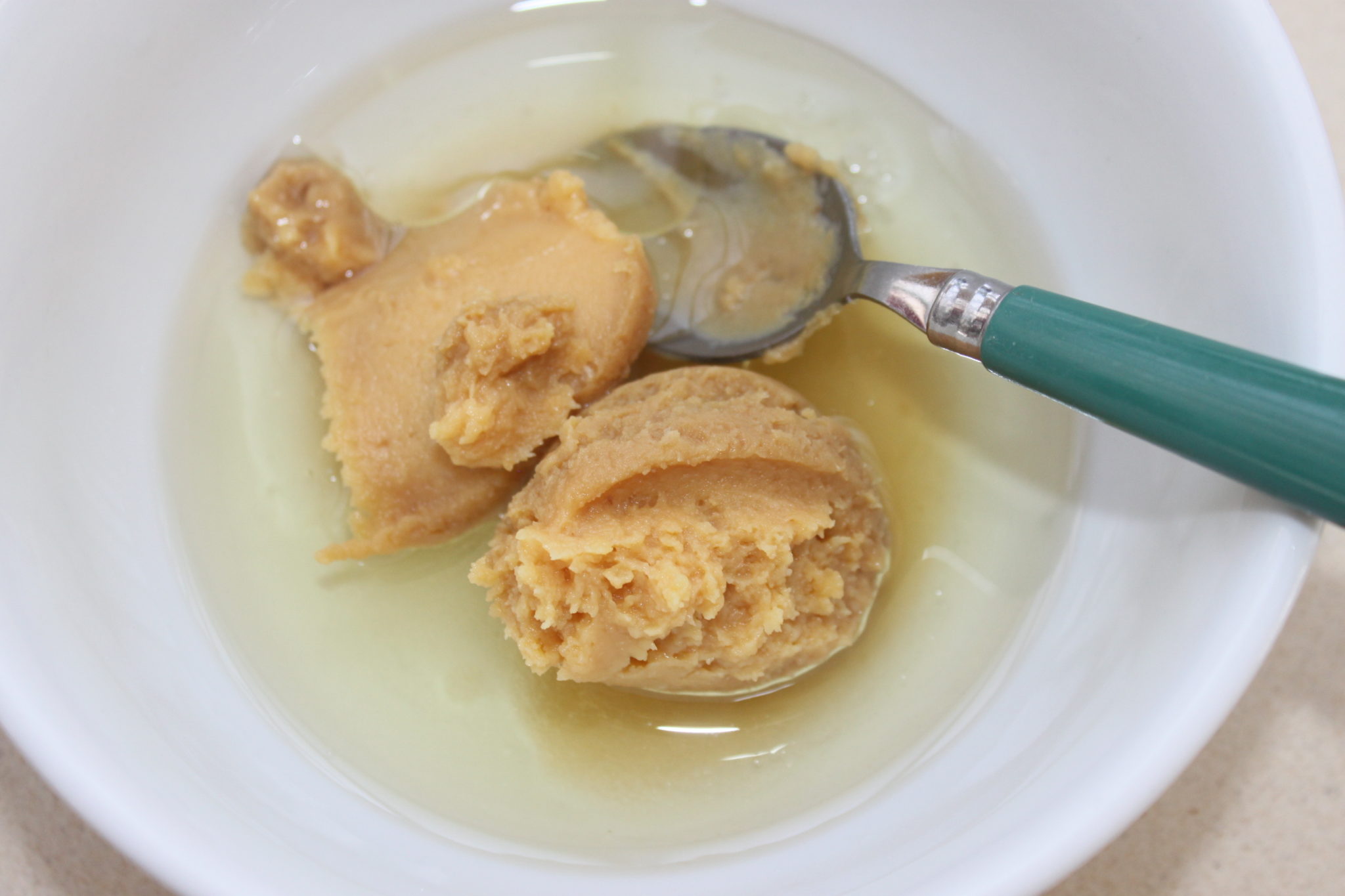 Add the peeled and crushed garlic cloves and the freshly grated ginger.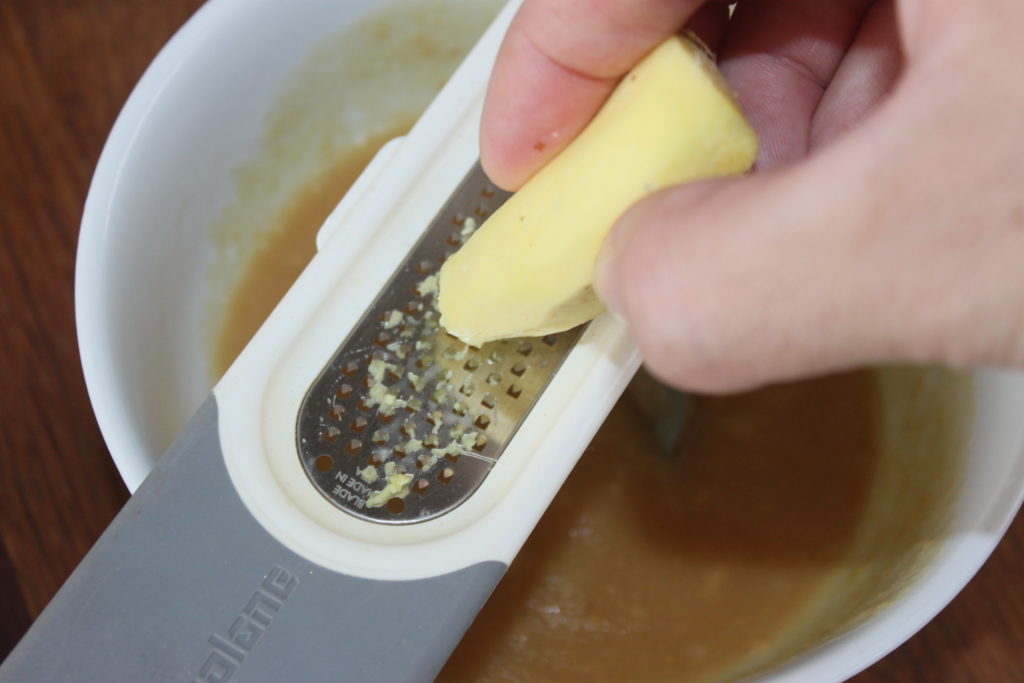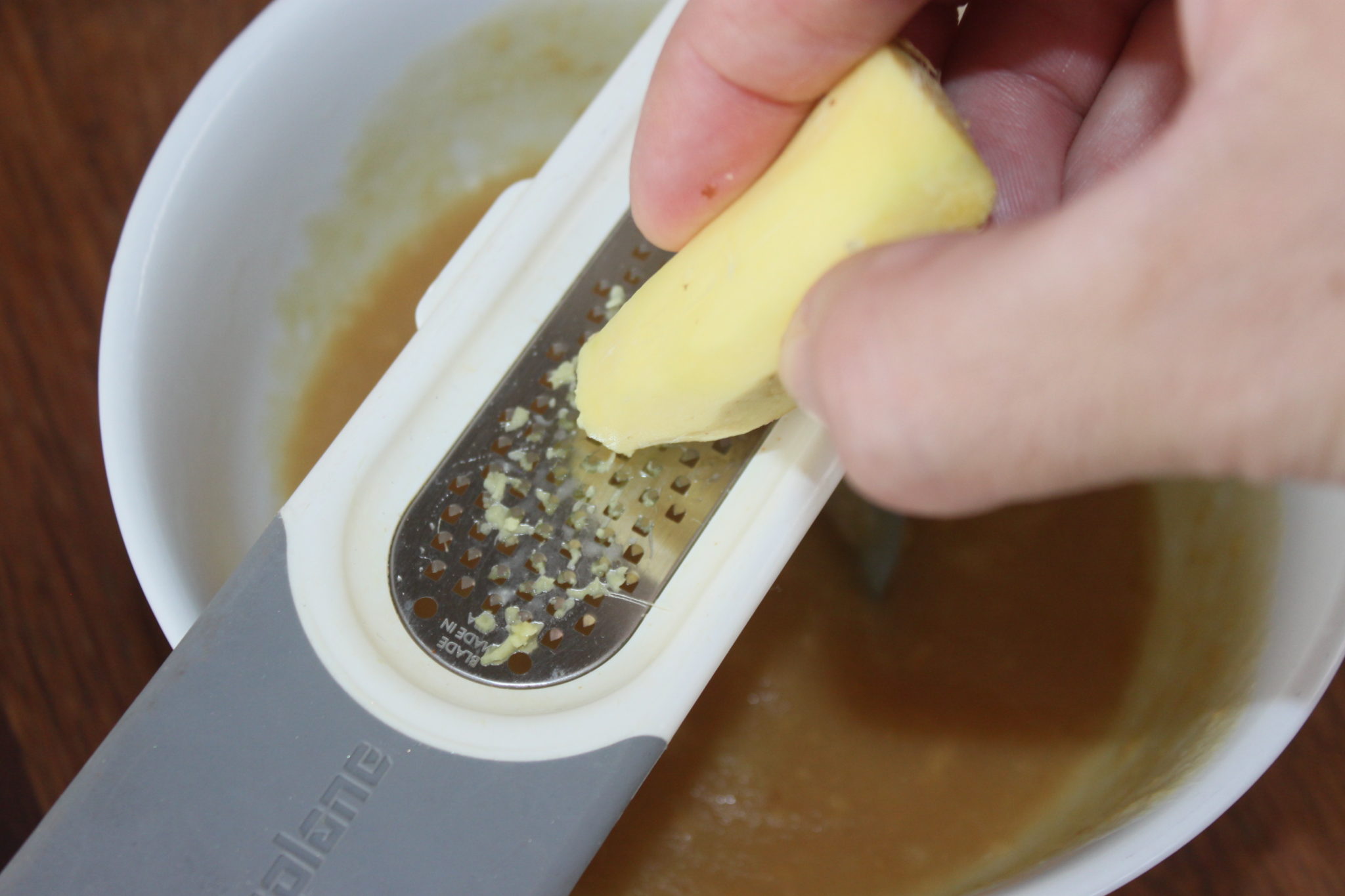 The sauce is ready.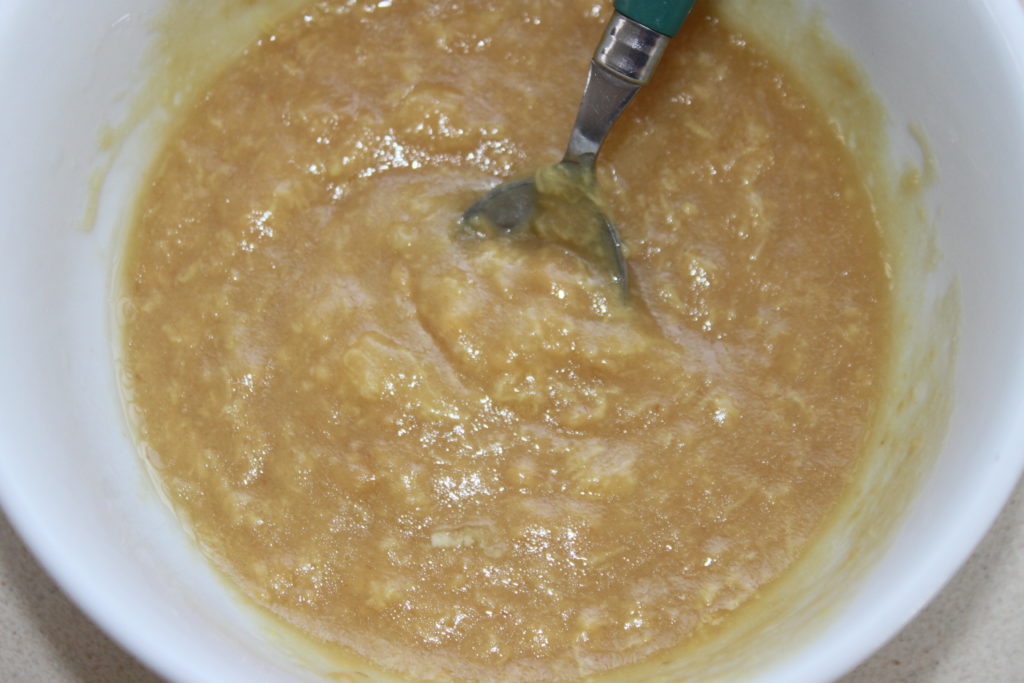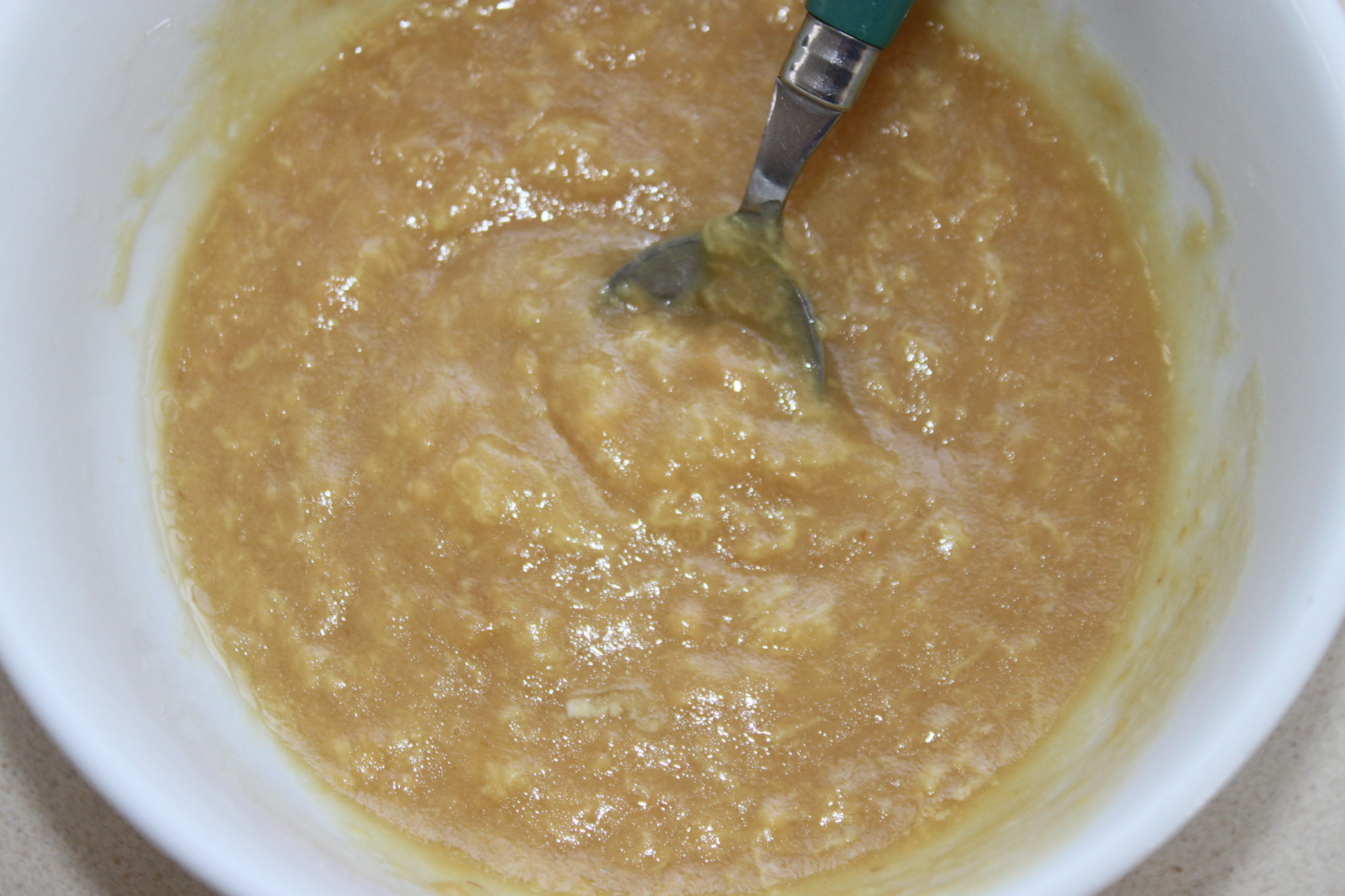 This is the tofu atsuage that I buy in Japanese grocery stores or online.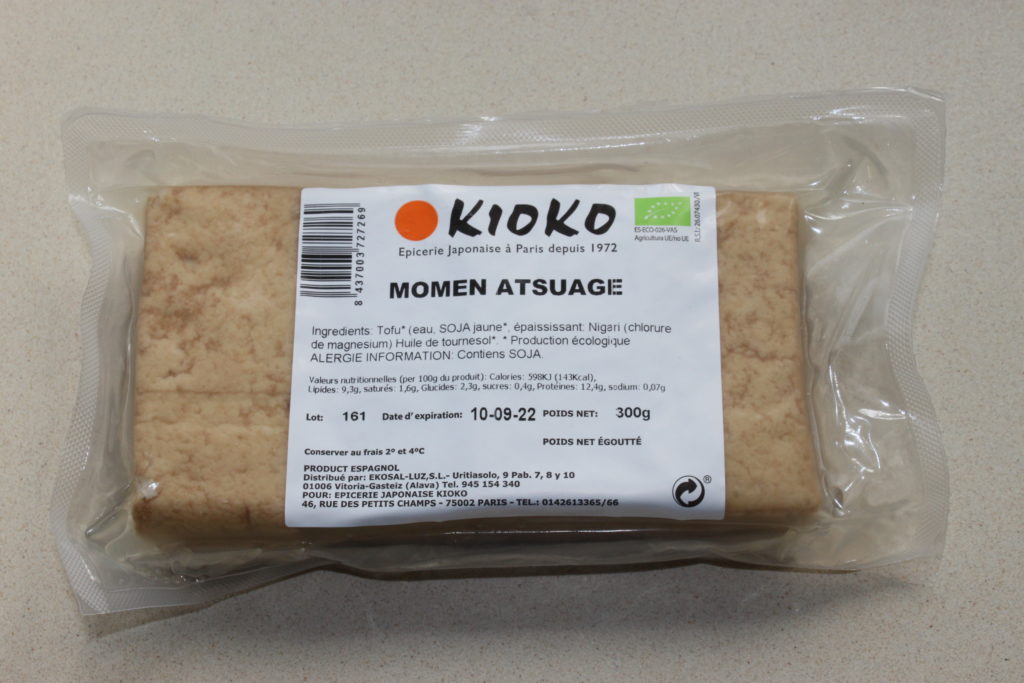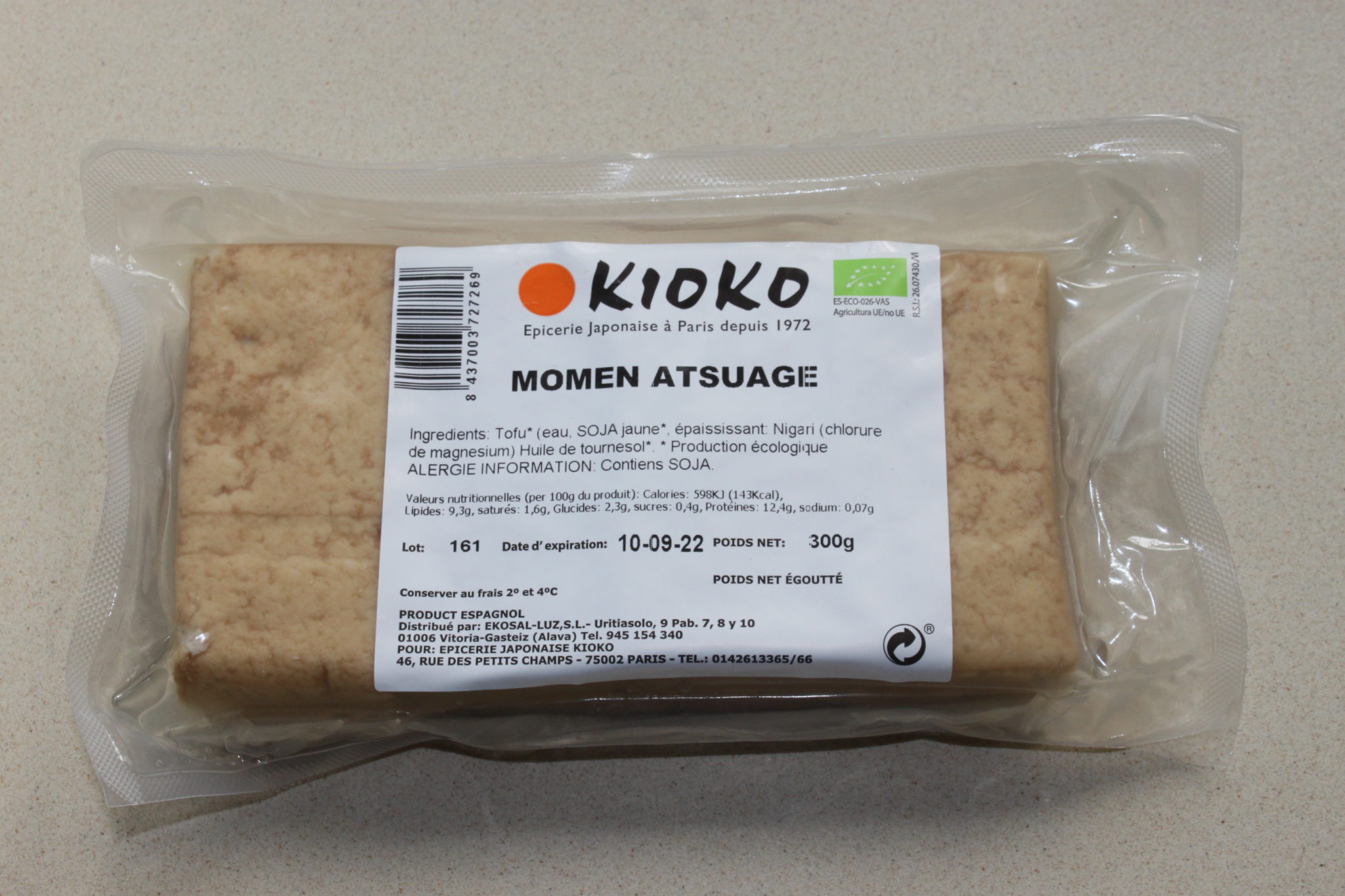 With this brand (I'm not sponsored at all!) we get 4 rectangles of tofu per package.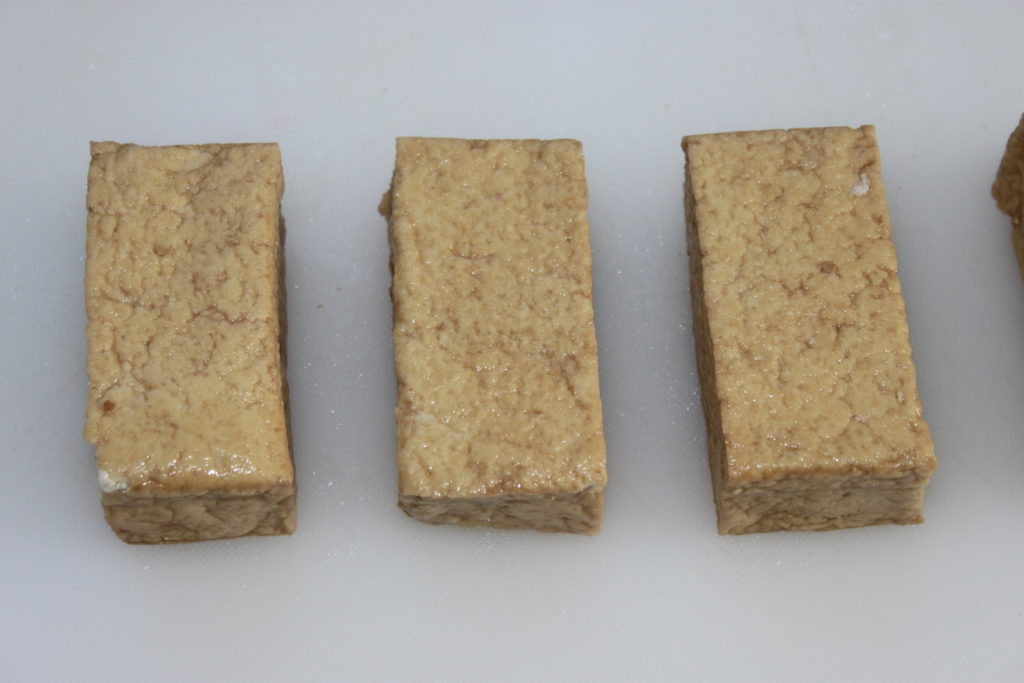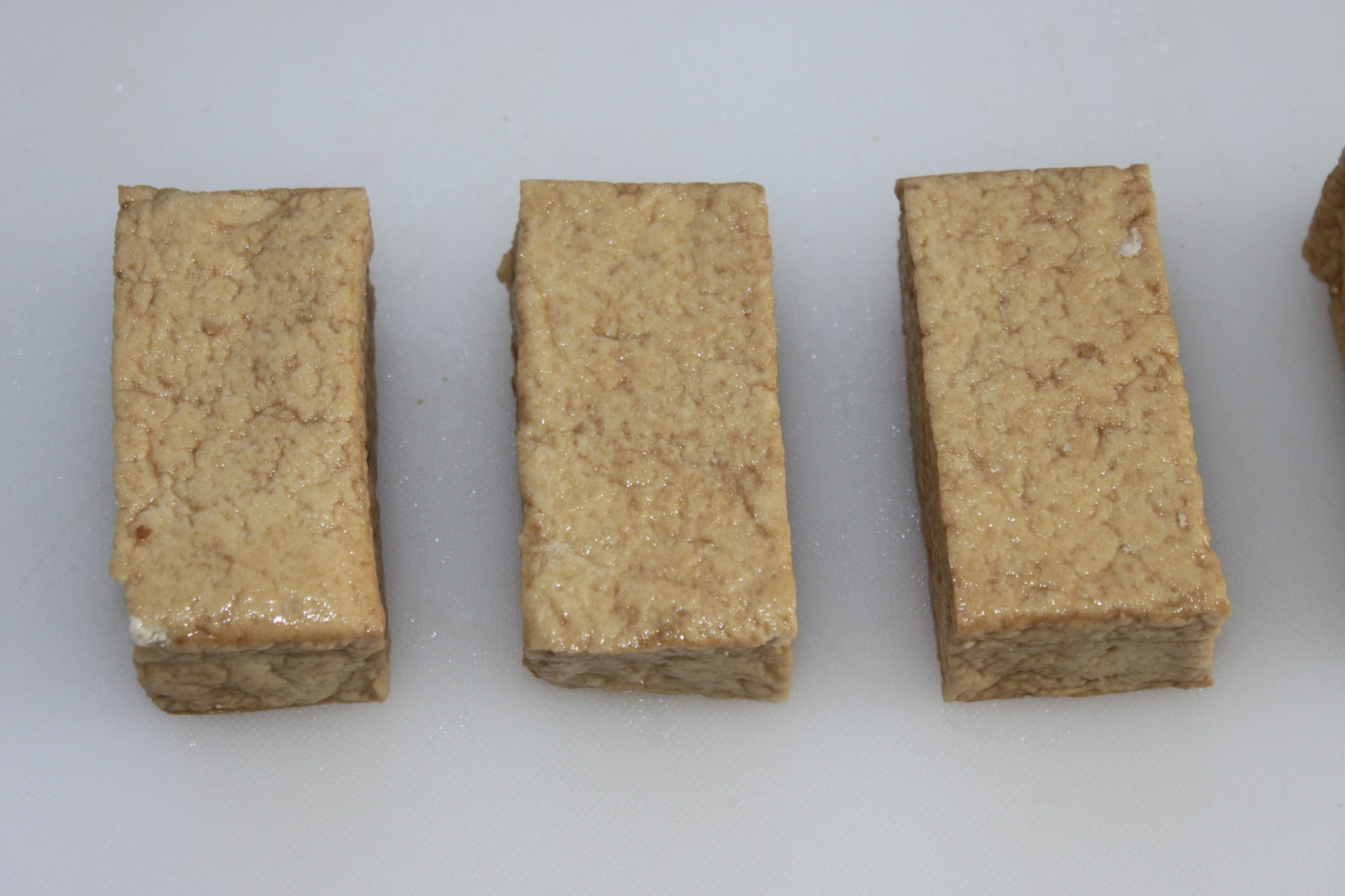 I cut diagonally once, then diagonally again each half obtained.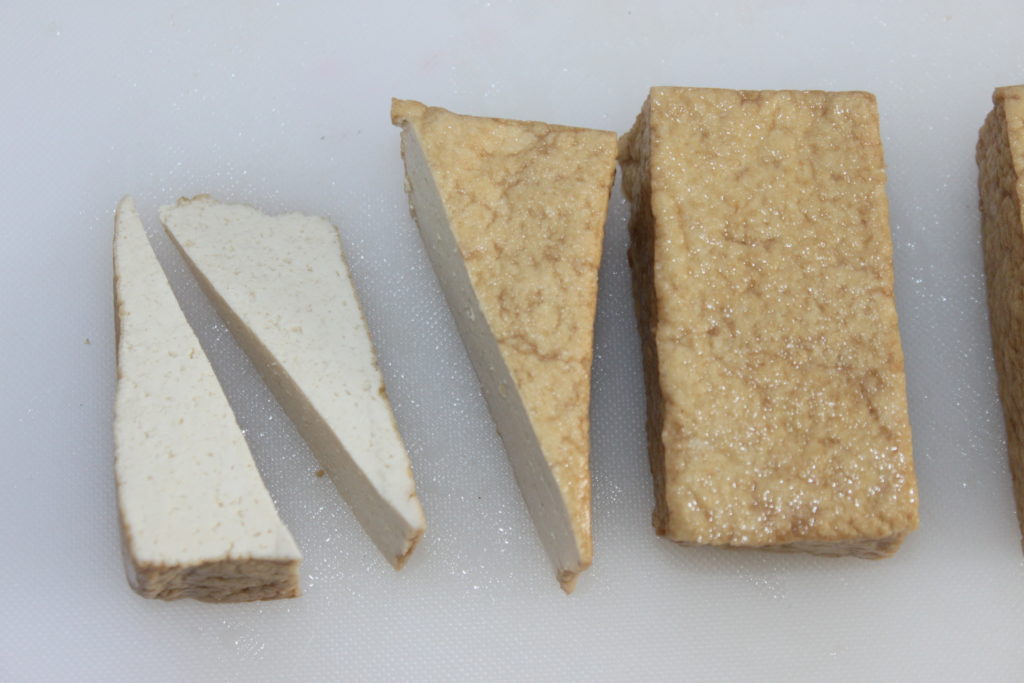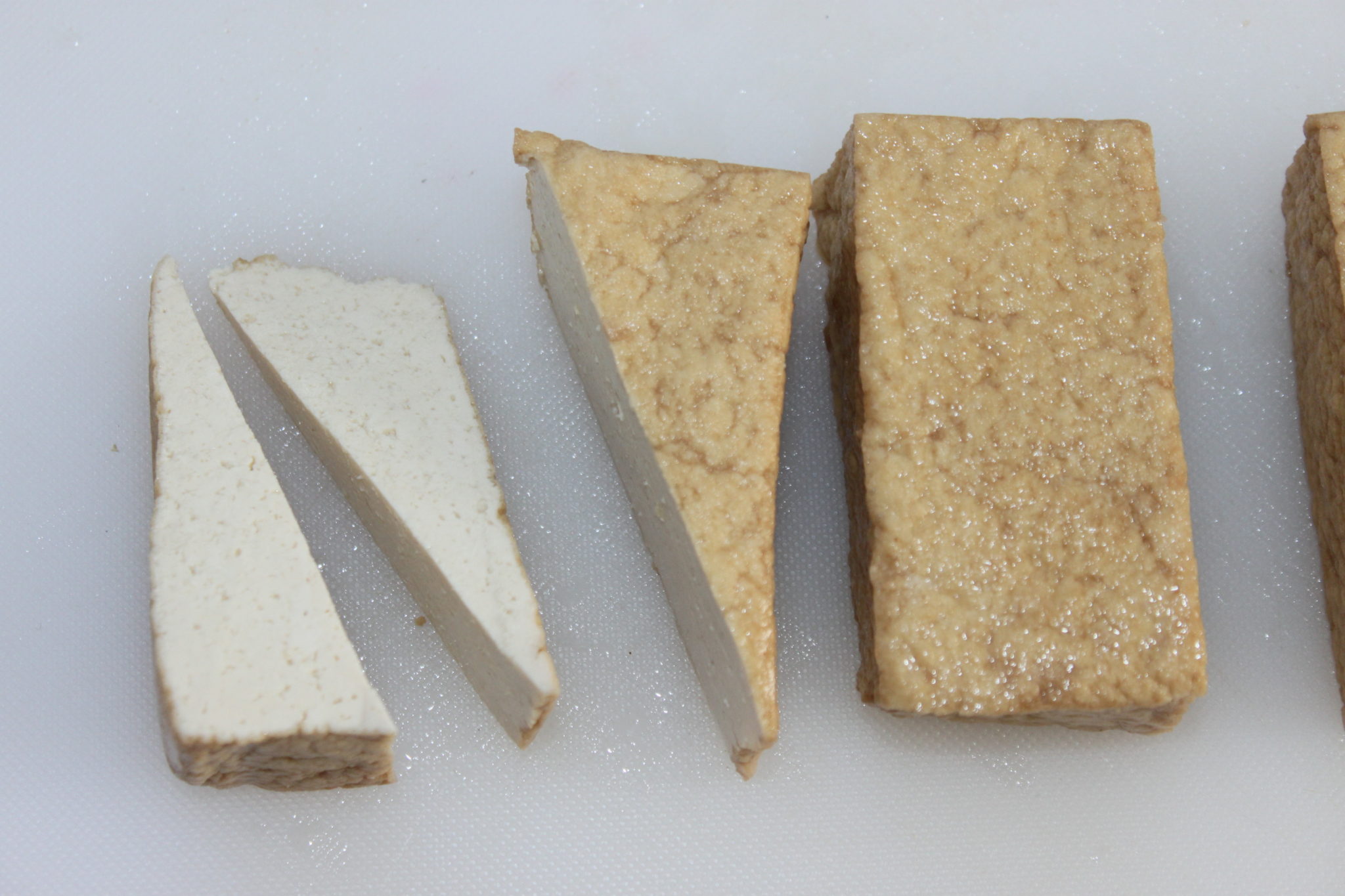 Do the same for all the tofu.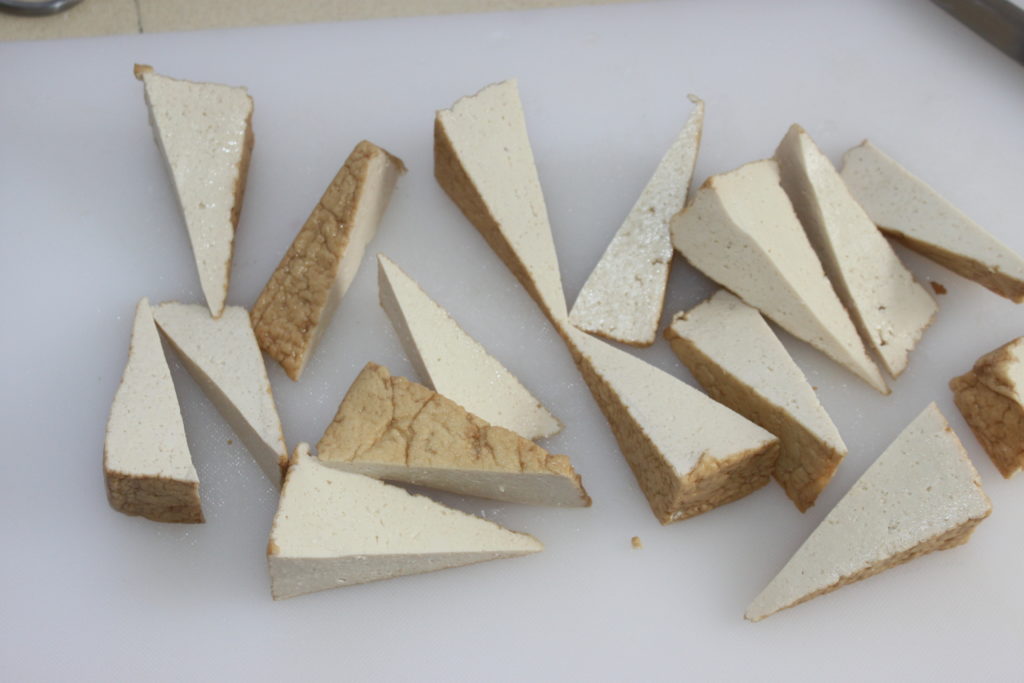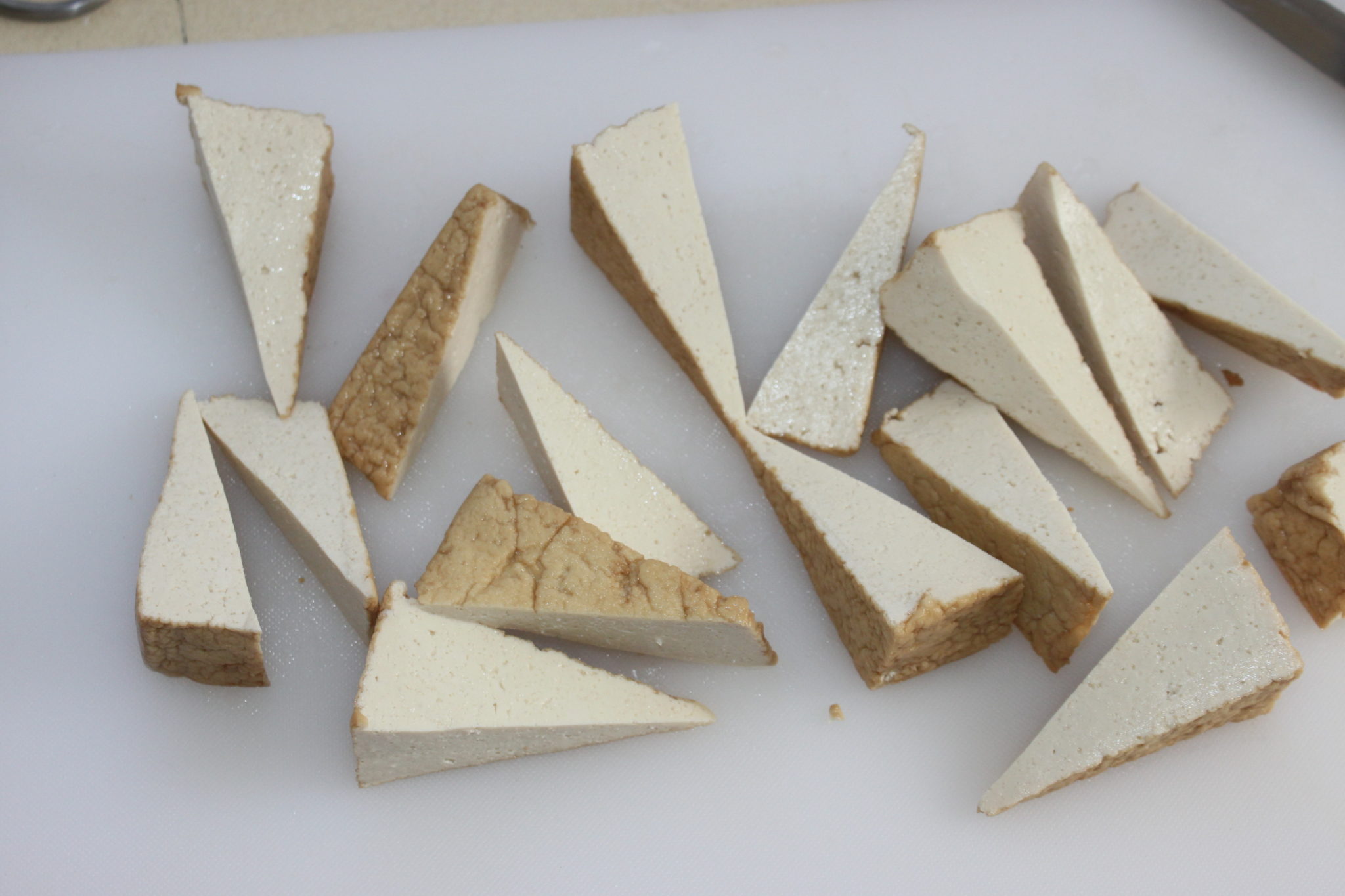 Heat a large skillet over moderate heat with a little oil. Place the tofu pieces in it and have the sauce and a kitchen brush nearby.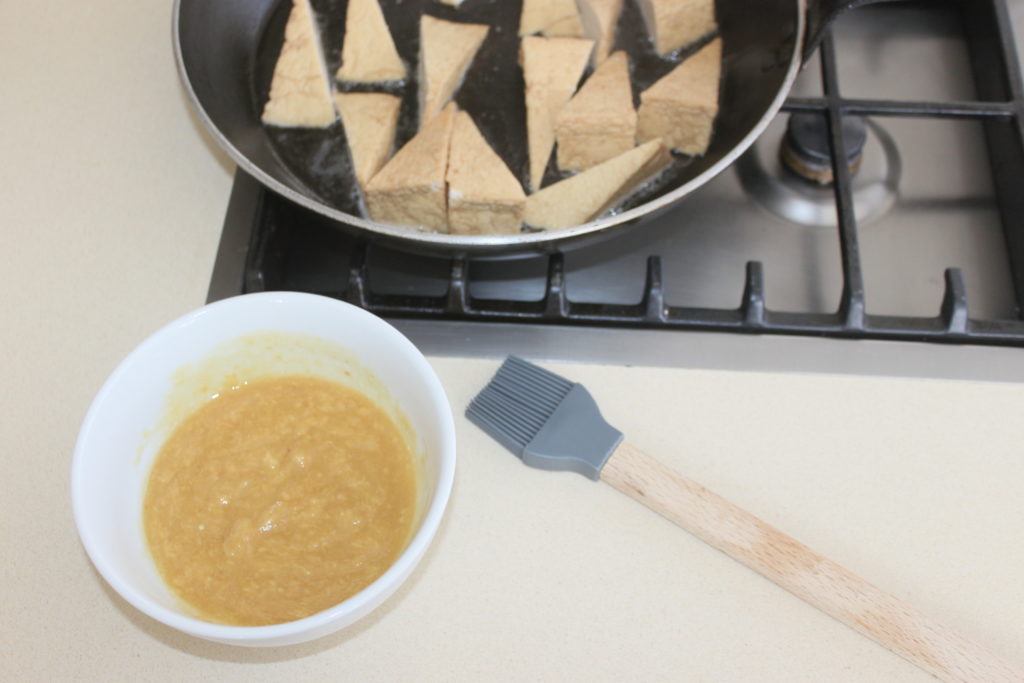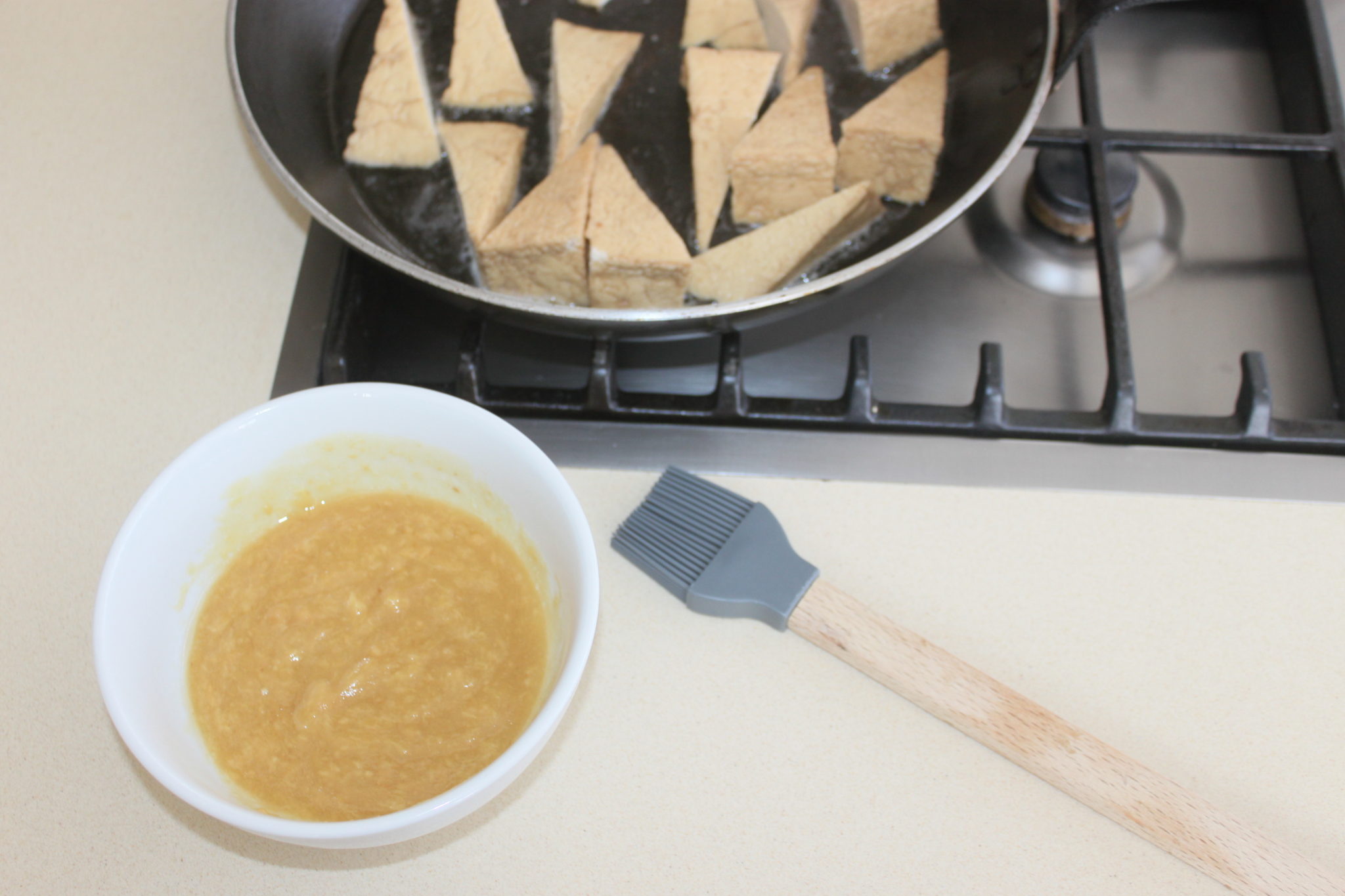 Brown the tofu on all sides. This will take about 10 minutes in total.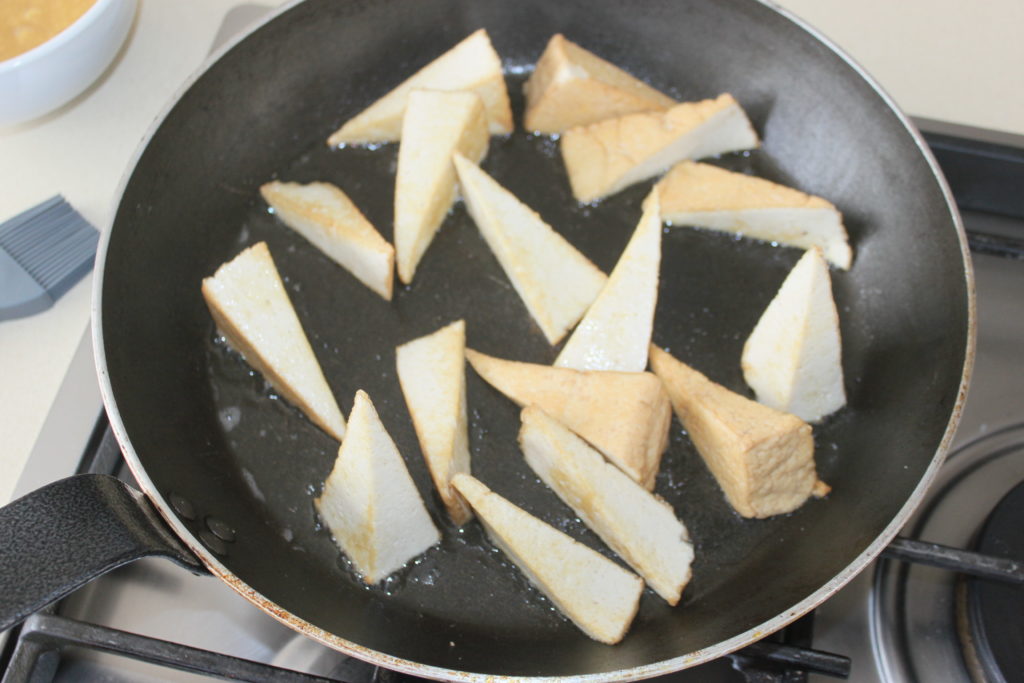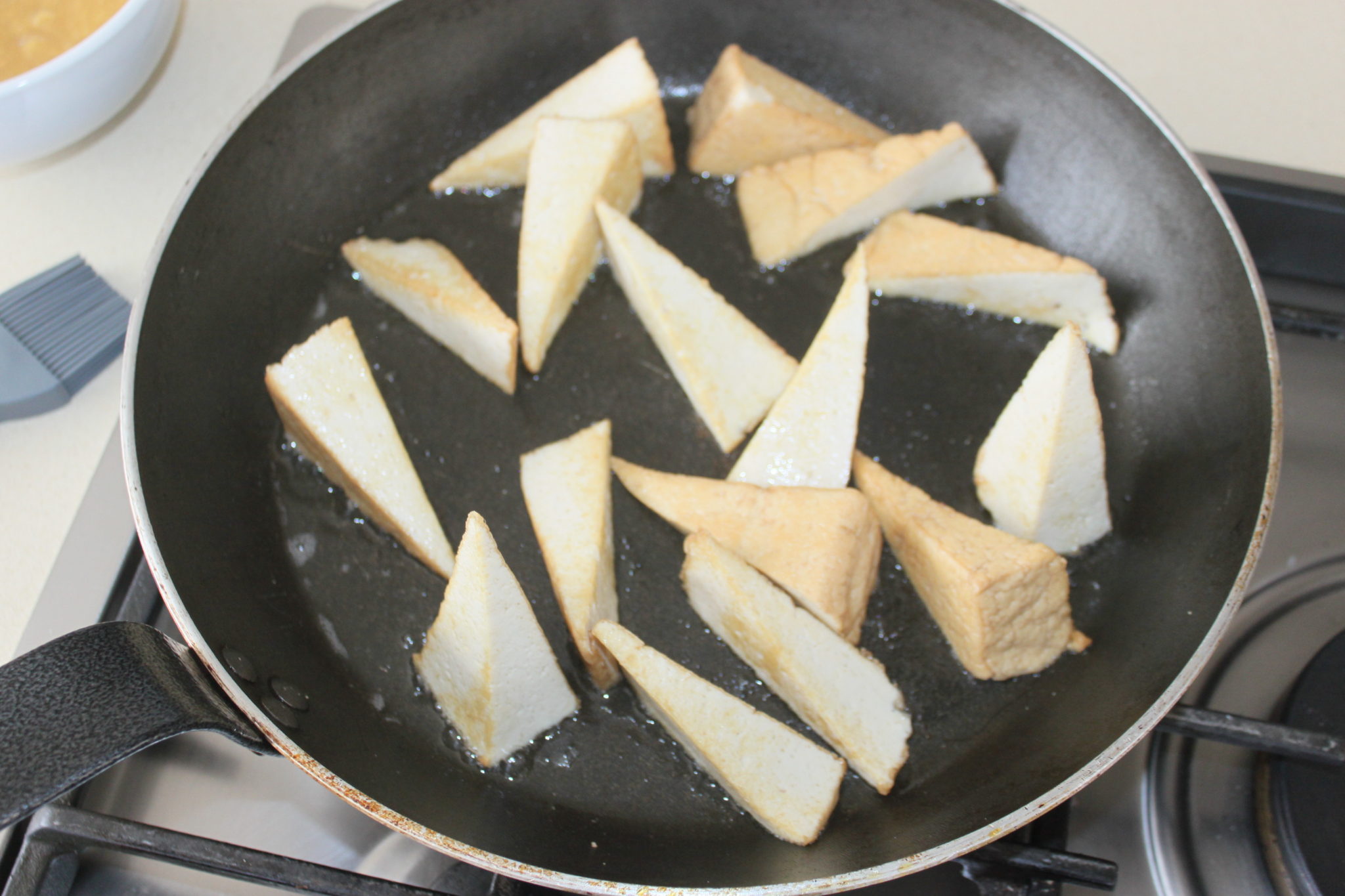 When the tofu is lightly browned all over, coat it with the sauce on all sides.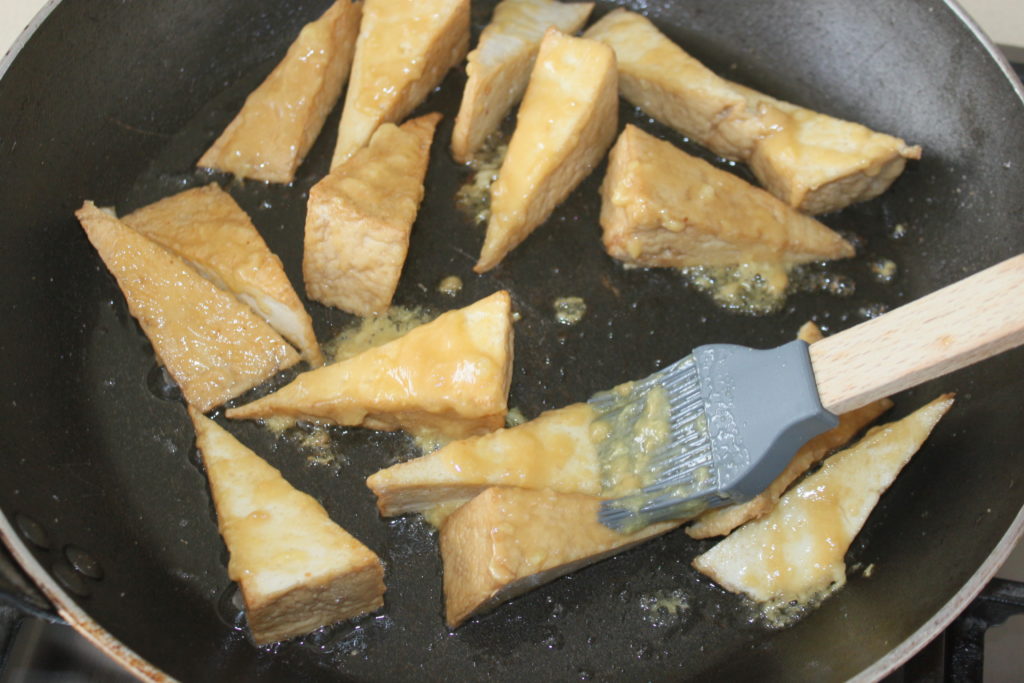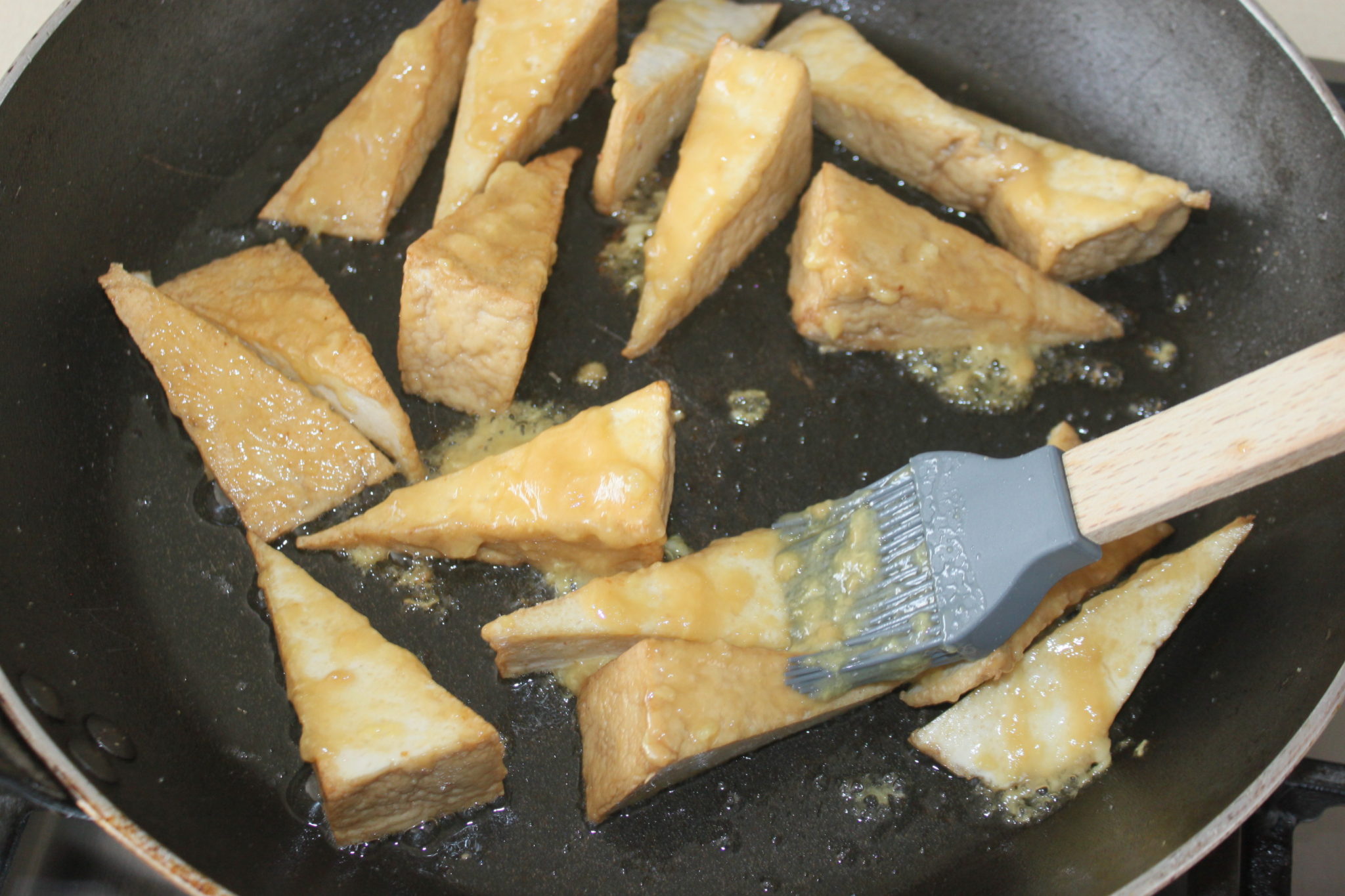 I put the sauce and let it cook and brown. It can be added regularly during cooking and there will usually be no sauce left in the bowl. As soon as you add this slightly sweet sauce, the tofu will brown much more, so you have to control the temperature. Add salt to taste.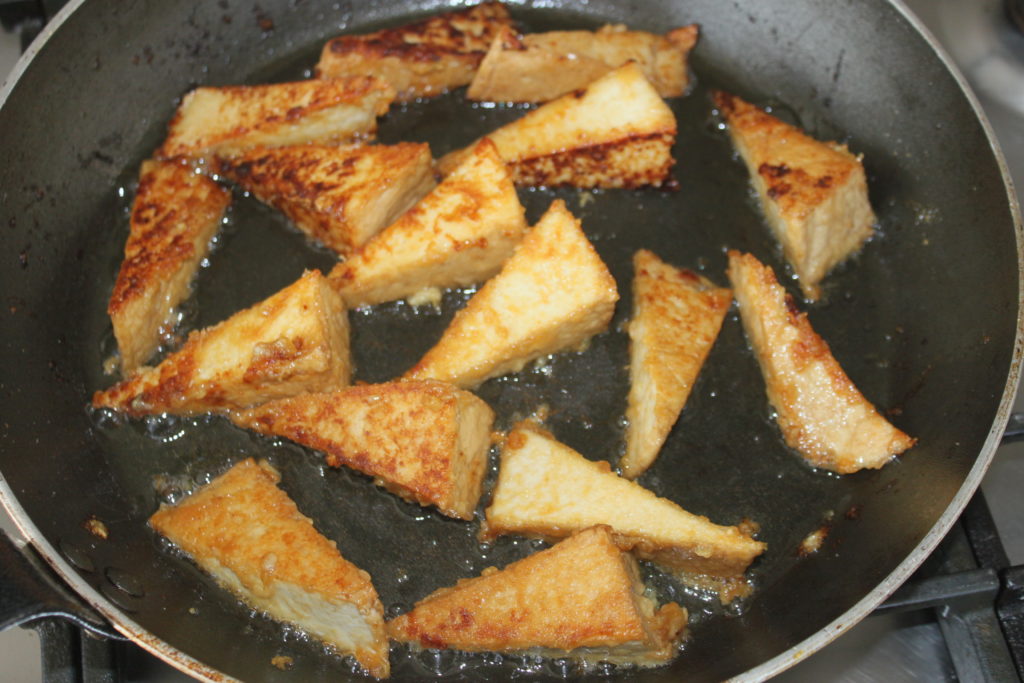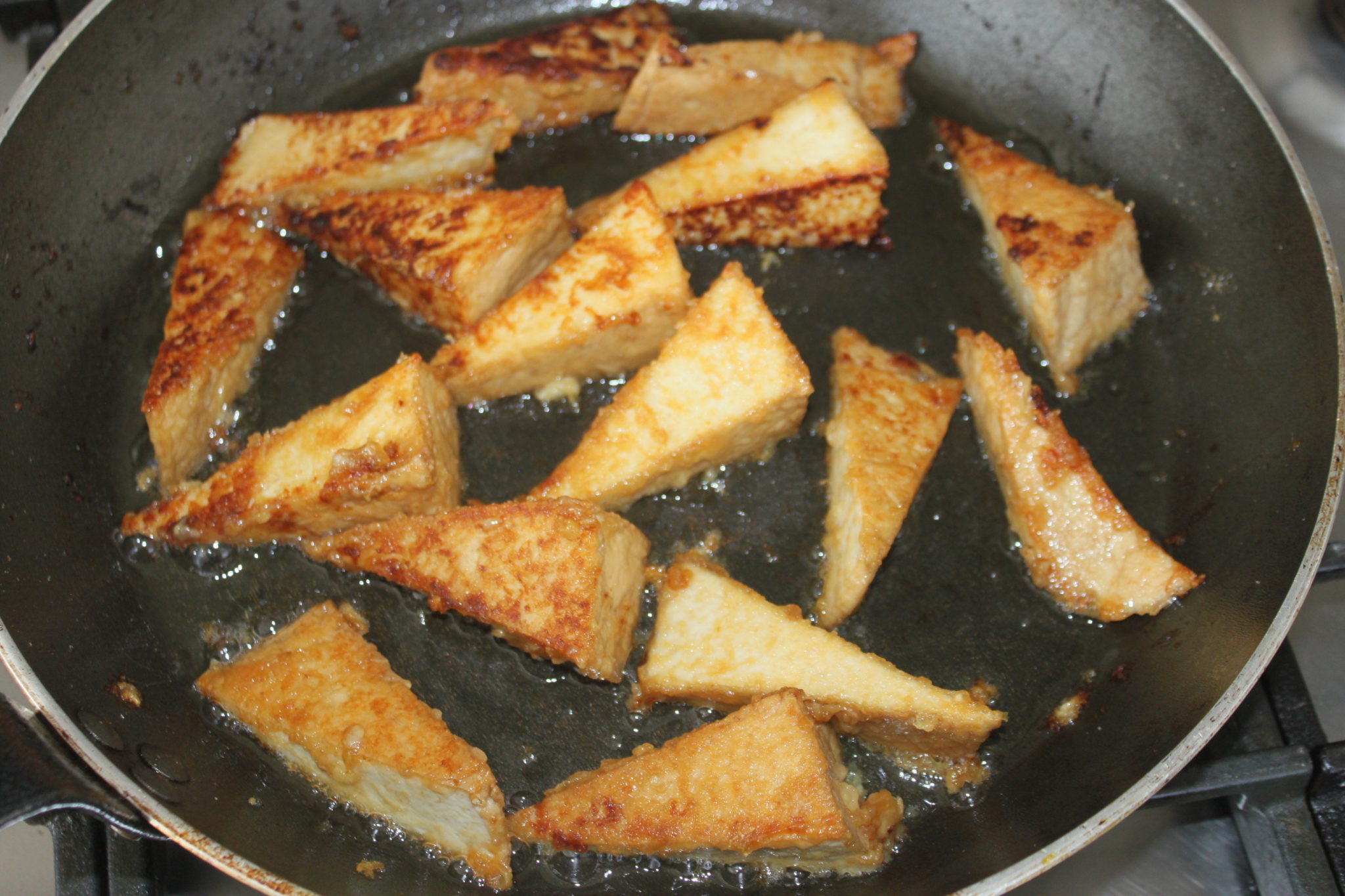 Serve hot with plain rice and vegetables.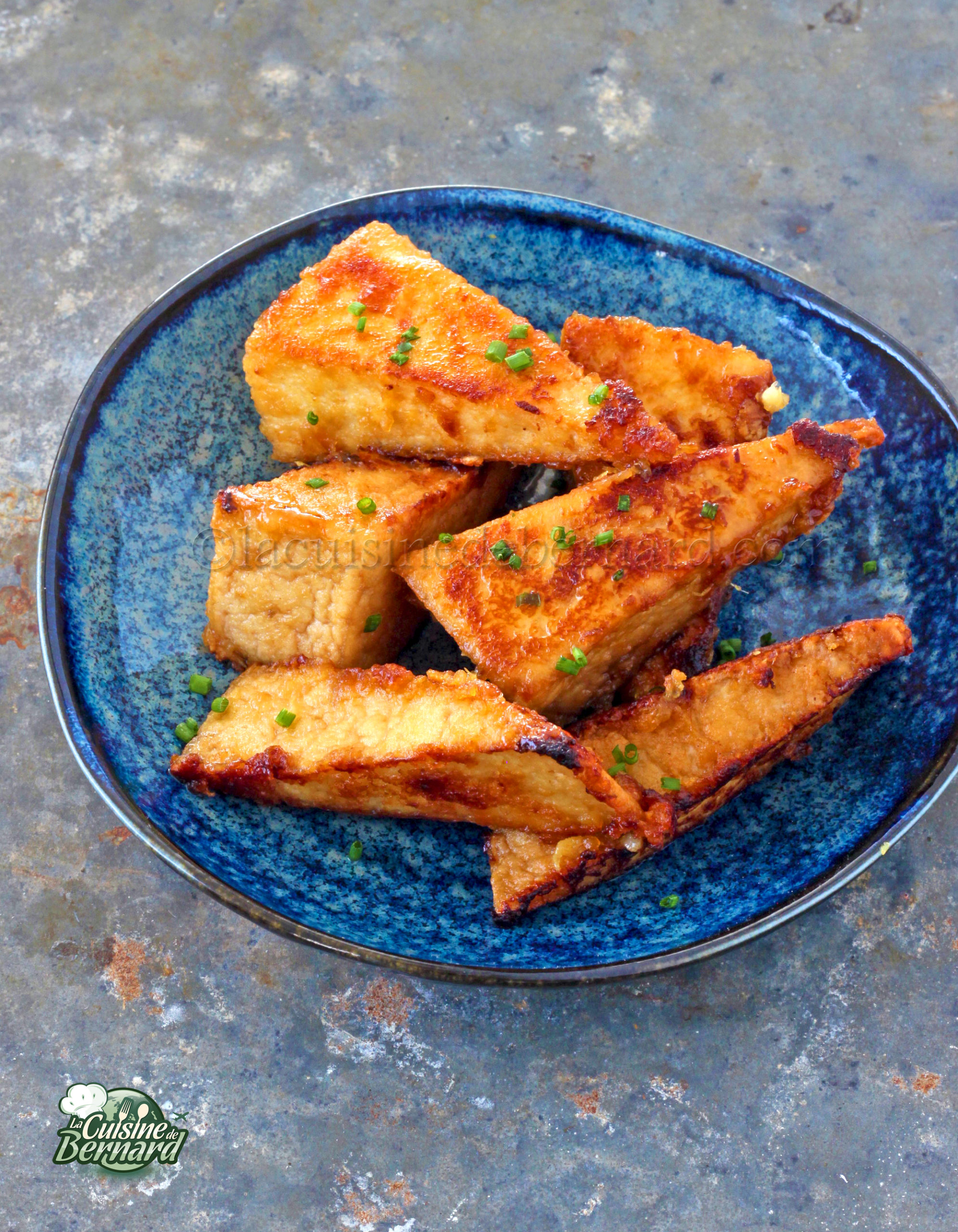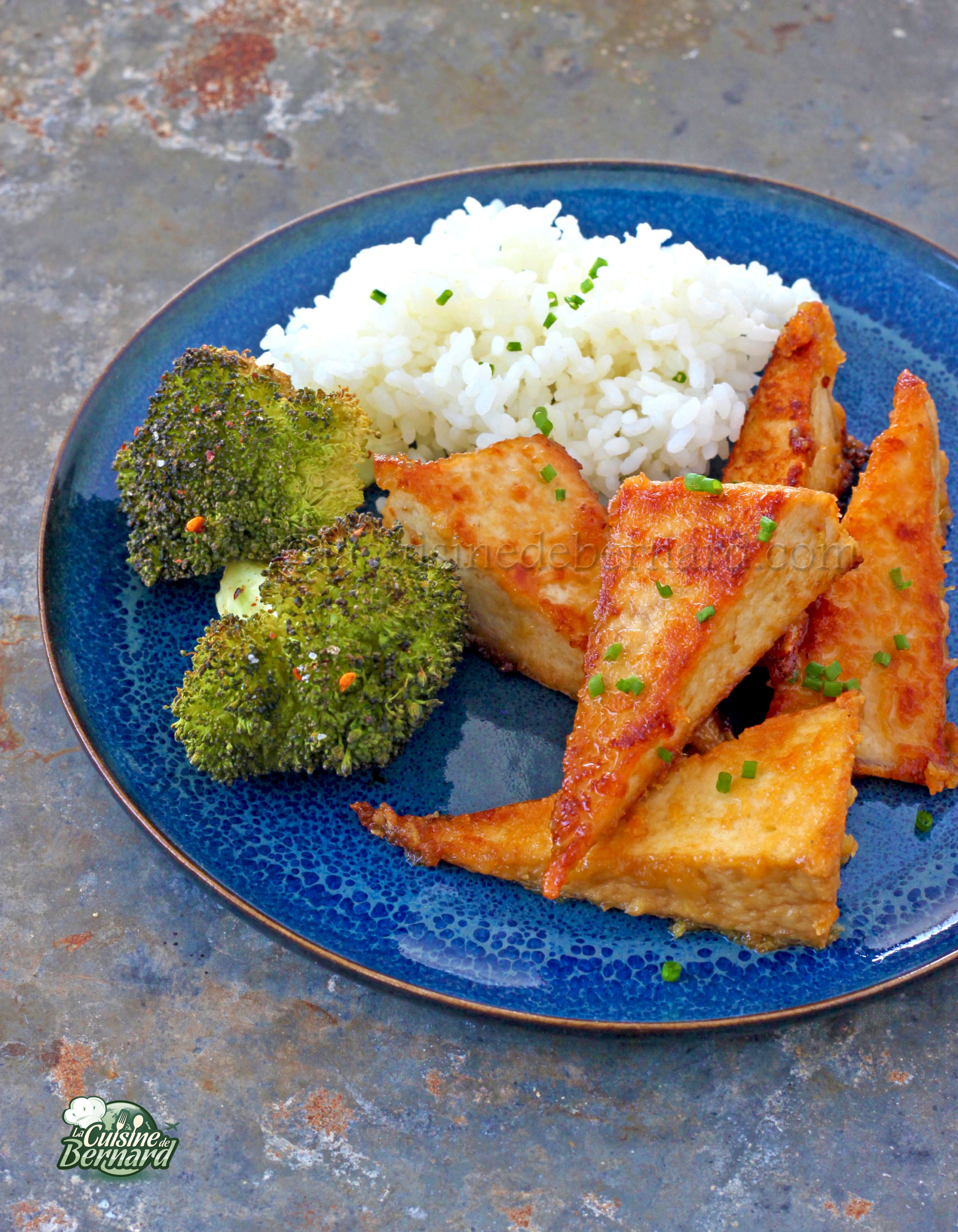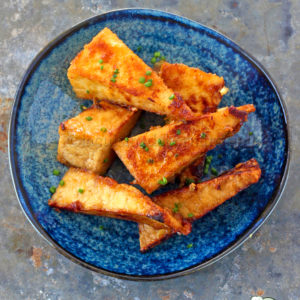 Tofu Atsuage sauce miso ail gingembre
Je ne suis pas le plus grand fan de tofu au monde, mais le tofu atsuage est devenu pour moi un incontournable. C'est un tofu japonais, « atsuage » voulant dire « épais et frit ». Revenu à la poêle, avec une sauce à base de miso, cela donne un résultat véritablement excellent ! Vous pourrez le servir avec ce que vous voulez : légumes, riz etc. De plus, ce plat conviendra aux personnes totalement véganes.
Ingredients
Instructions
Pour cette recette, je fais cuire des brocolis au four, à 190°C pour 25 à 30 minutes. J'arrose d'un peu d'huile d'olive, de sel et poivre et d'un peu de piment en poudre. Mettez également un riz nature de votre choix à cuire.

Mettez tous les ingrédients de la sauce dans un bol et mélangez bien.

Ajoutez les gousses d'ail épluchées et écrasées au presse-ail, et le gingembre fraichement râpé.

Avec cette marque de tofu, on a 4 rectangles de tofu par paquet. Je coupe en diagonale une première fois, puis à nouveau en diagonale chaque moitié obtenue. Faites de même pout tout le tofu.

Faites chauffer une grande poêle sur feu modéré, avec un peu d'huile. Placez les morceaux de tofu dedans et ayez à proximité la sauce et un pinceau de cuisine.

Faites dorer le tofu sur tous les côtés. Cela prendra une dizaine de minutes en tout.

Quand le tofu est légèrement doré partout, nappez-le de sauce sur tous les côtés. Je mets puis je laisse cuire et dorer. On peut en ajouter régulièrement pendant la cuisson et il ne restera normalement plus de sauce dans le bol. Dès qu'on ajoute cette sauce légèrement sucré, le tofu va dorer beaucoup plus, il faut donc bien contrôler la température. Salez légèrement à votre goût.

Servez bien chaud, avec un riz nature et des légumes.
Nutrition
Calories:
437
kcal
Carbohydrates:
59
g
Protein:
18
g
Fat:
15
g
Saturated Fat:
1
g
Polyunsaturated Fat:
5
g
Monounsaturated Fat:
9
g
Trans Fat:
0.1
g
Sodium:
579
mg
Potassium:
42
mg
Fiber:
5
g
Sugar:
13
g
Vitamin A:
13
IU
Vitamin C:
14
mg
Calcium:
147
mg
Iron:
4
mg