Here is a really original little tartlet with wild strawberries from Mr. Guy Martin. Its originality comes from its cream which is in the bottom of the pie. An unsuspected yet obvious ingredient once known. These are small roasted red peppers, piquillos, which are combined here with orange zest and a pinch of Espelette pepper in a tasty creamy sauce that highlights the delicacy of wild strawberries.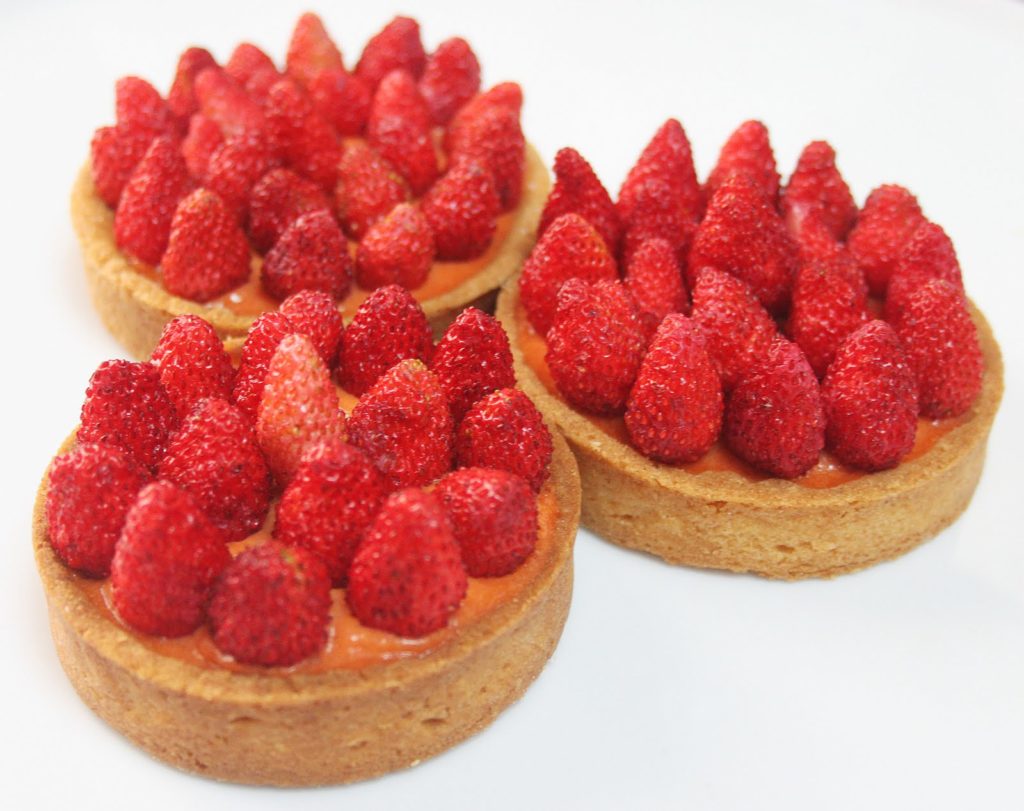 Recipe for "Wild strawberry and grilled bell pepper tarts": for 12 tarts
Sweet dough:
-210g of flour
-125g of soft butter
-35g icing sugar
-25g of almond powder
-50g of egg
-vanilla powder


Cream with roasted peppers:
-150g of piquillos
-200g of egg
-100g of sugar
-the zest of half an orange
-2 pinches of Espelette pepper
-140g of soft butter


-500g of wild strawberries
Do the same for all the circles!
Prick the bottom of the dough with a fork on all the circles.
Then put a sheet of cellophane paper ( SPECIAL MICROWAVE COOKING!! The others melt! ) on a pastry base.
Add the zest of the orange half.