I propose you a recipe unpublished on the blog, but which I published in my book Scandalously Decadent, published by Flammarion, which you can find in your bookstore! This pie from Florida, USA, is simply magical! The raw cream is liquid, I don't put an egg in it, and yet it congeals in an incredible way, the lemon juice coagulating the sweetened condensed milk and Greek yogurt. The result is a well-balanced pie, fresh, not so sweet thanks to the lime juice and melting in the mouth. It is traditionally made with small limes from the Keys, but I've never seen them here. You can replace them with classic limes without any problem. A delight, especially with a good lemon whipped cream!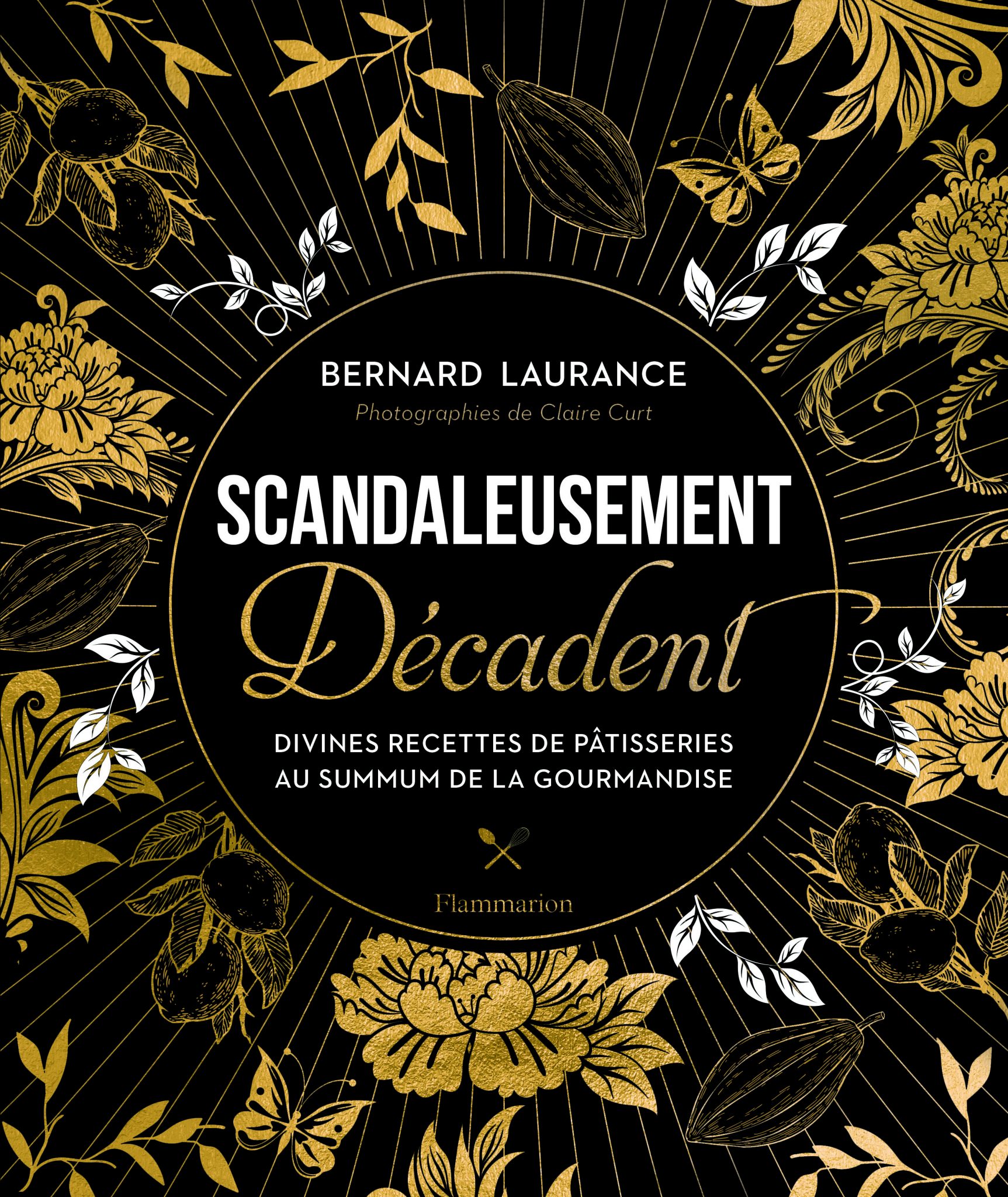 Scandaleusement Décadent est disponible chez votre libraire et toutes les plateformes de vente. Ce livre est un condensé de gourmandise, surtout avec les photos que Claire Curt a réalisées. J'assume ici tout ce que j'aime : du gourmand, du savoureux, du moelleux, du croustillant, du fondant mais surtout du réalisable et du délicieux. Ce sont près de 100 recettes non censurées et scandaleusement décadentes qui vous attendent dans ce très beau livre ! J'ai aussi eu la chance d'avoir 4 invités sur mon livre : Aurélien Cohen (son Instagram ICI) qui propose sa recette de tartelettes Cara'huètes, Christophe Amav (son Instagram ICI) avec des délicieux choux pistache framboise, Hamaid, alias Jekocat (son Instagram ICI) avec une adaptation encore plus folle de mon cake ultime aux noisettes et enfin Frédéric Leguen Geffroy (son Instagram ICI) avec un incroyable pâté en croûte au chocolat !!
Dough:
250g of digestive cookies
25g of sugar
100g of semi-salted butter
Lemon Cream:
175g of lime juice
zest of 4 Key Limes or 2 limes
2 boxes of 397g each of sweetened condensed milk
270g of Greek yogurt
Chantilly
250g of cold liquid cream
75g of cold mascarpone
30g of powdered sugar
zest of 1 lime or 2 key limes
Prepare the dough by mixing the digestive cookies. Pour the powder obtained into a container and add the sugar and the semi-salted butter previously melted.
Mix well. Take a 22cm mould with a removable bottom to facilitate removal from the mould. Cut a piece of parchment paper into a circle the same diameter as the pan, and place it in the bottom. Sprinkle with the sandy dough and spread carefully in an even layer, going well up the sides. This is what ultimately takes the most time.
Bake for 15 minutes in a preheated oven at 180°C on revolving heat.
Meanwhile, prepare the cream: squeeze the limes to obtain 175g of juice. Pour the juice into a container with the zest, sweetened condensed milk and Greek yogurt. Mix well, the cream is very liquid. Don't worry!
Pour into the pre-cooked pastry base, then put back into the oven, still at 180°C for 20 minutes. Small bubbles will appear on the top and the center should still shake slightly.
Remove from oven and let cool completely to room temperature before chilling for at least 3 hours.
Prepare the whipped cream by whisking all the ingredients together. Spoon it into the center of the unmolded cake. Sprinkle with a little lime zest and serve chilled!
Key Lime Pie
Cette tarte de Floride, aux Etats-Unis, est tout simplement magique ! La crème crue est liquide, je n'y mets pas d'œuf, et pourtant elle se fige d'une façon incroyable, le jus de citron coagulant le lait concentré sucré et le yaourt grec. Le tout donne une tarte bien équilibrée, fraîche, pas si sucrée grâce au jus de citron vert et fondante en bouche. Elle se réalise traditionnellement avec des petits citrons verts des Keys, mais je ne les ai jamais vus chez nous. On peut sans aucun souci les remplacer par de classiques citrons verts. Un délice, surtout avec une bonne chantilly citronnée !
Instructions
Préparez la pâte en mixant les biscuits digestives. Versez la poudre obtenue dans un récipient et ajoutez le sucre et le beurre demi-sel préalablement fondu.

Mélangez bien. Prenez un moule de 22cm dont le fond est amovible pour faciliter le démoulage. Coupez un morceau de papier sulfurisé en un cercle de même diamètre que le moule, et placez-le dans le fond. Parsemez avec la pâte sableuse et étalez-la soigneusement en une couche uniforme en remontant bien sur les côtés. C'est ce qui prend finalement le plus de temps.

Mettez à cuire 15 minutes dans un four préchauffé à 180°C sur chaleur tournante.

Pendant ce temps préparez la crème : pressez les citrons verts pour avoir 175g de jus. Versez le jus dans un récipient avec le zeste, le lait concentré sucré et le yaourt grec. Mélangez bien, la crème est très liquide. Pas d'inquiétude !

Versez dans le fond de pâte précuit, puis remettez au four, toujours à 180°C pendant 20 minutes. De petite bulles vont apparaître sur le dessus et le centre doit encore trembloter légèrement.

Sortez du four et laissez complètement refroidir à température ambiante avant de mettre au frais pour au moins 3 heures.

Préparez la chantilly en fouettant tous les ingrédients ensemble. Versez-la à la cuillère au centre du gâteau démoulé. Parsemez d'un peu de zeste de citron vert et servez bien frais !
Nutrition
Calories:
688
kcal
Carbohydrates:
90
g
Protein:
15
g
Fat:
31
g
Saturated Fat:
18
g
Polyunsaturated Fat:
2
g
Monounsaturated Fat:
6
g
Trans Fat:
0.4
g
Cholesterol:
72
mg
Sodium:
417
mg
Potassium:
498
mg
Fiber:
1
g
Sugar:
71
g
Vitamin A:
722
IU
Vitamin C:
9
mg
Calcium:
363
mg
Iron:
1
mg