A simple and invigorating dish, that's all I love this season! I offer you this pasta dish, here mafaldines, with a preparation based on kale and mushrooms. With white wine, cream, garlic and parmesan, it's a real delight.
For 4 to 6 people:
2 onions
500g of mushrooms
3 cloves of garlic
1 small kale
20cl of white wine
400ml liquid cream
50g grated parmesan
olive oil, salt, pepper
400 to 500g of pasta of your choice to cook to your liking
Peel and finely cut the onions into slices.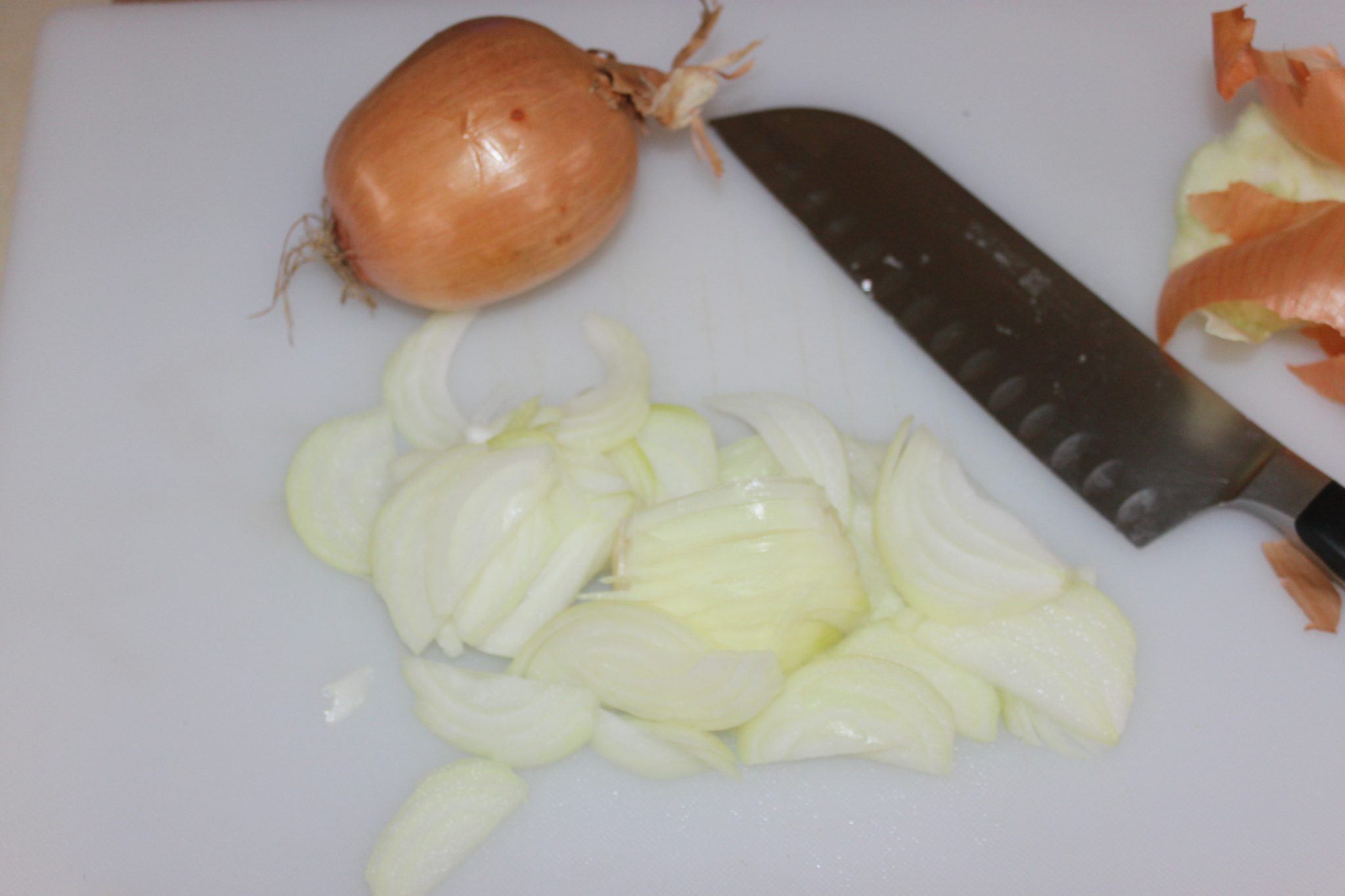 Cut off the stems of the mushrooms, rub off any soil, then cut them finely.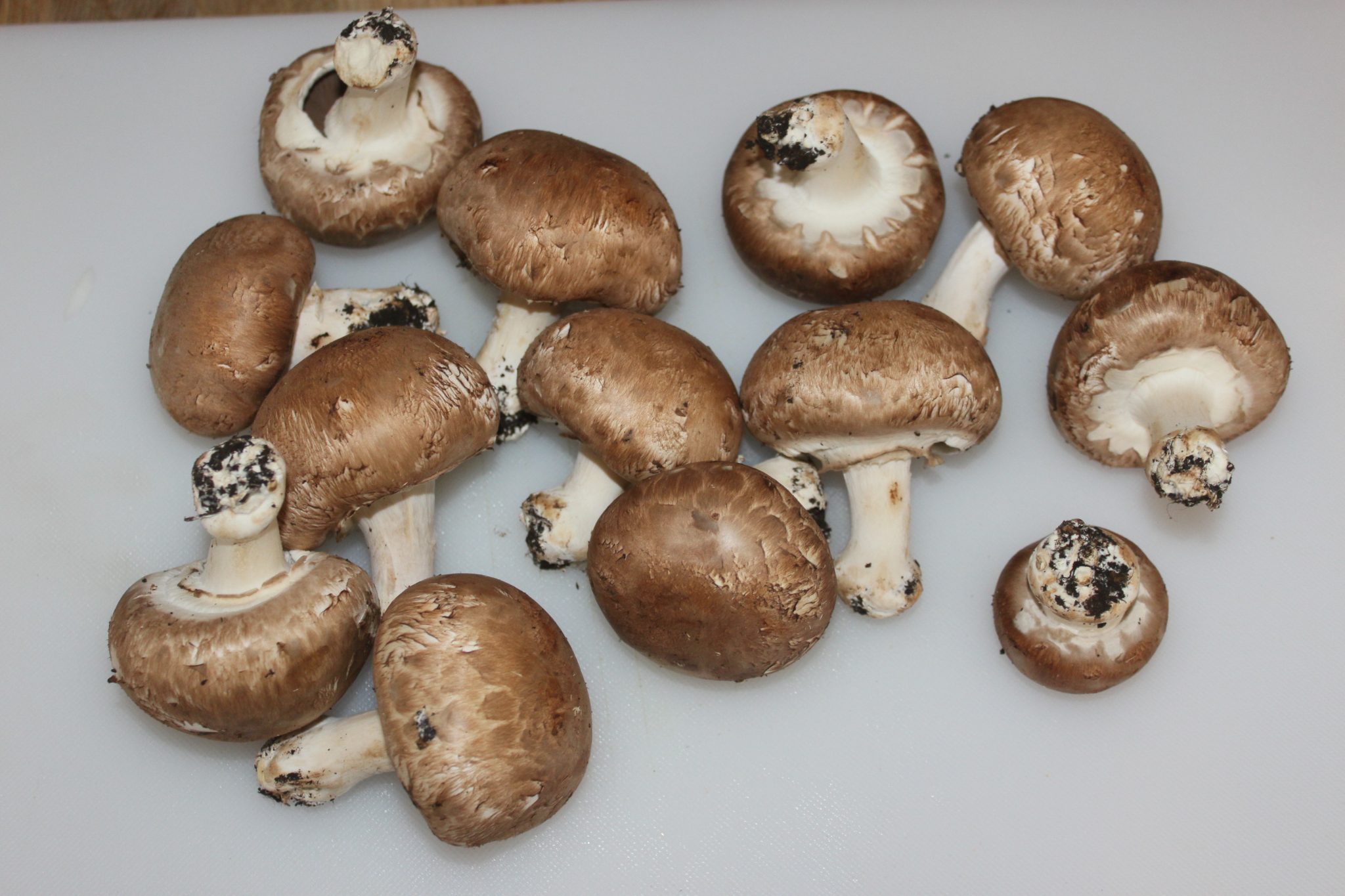 Put everything in a sauté pan or large saucepan with two three tablespoons of olive oil.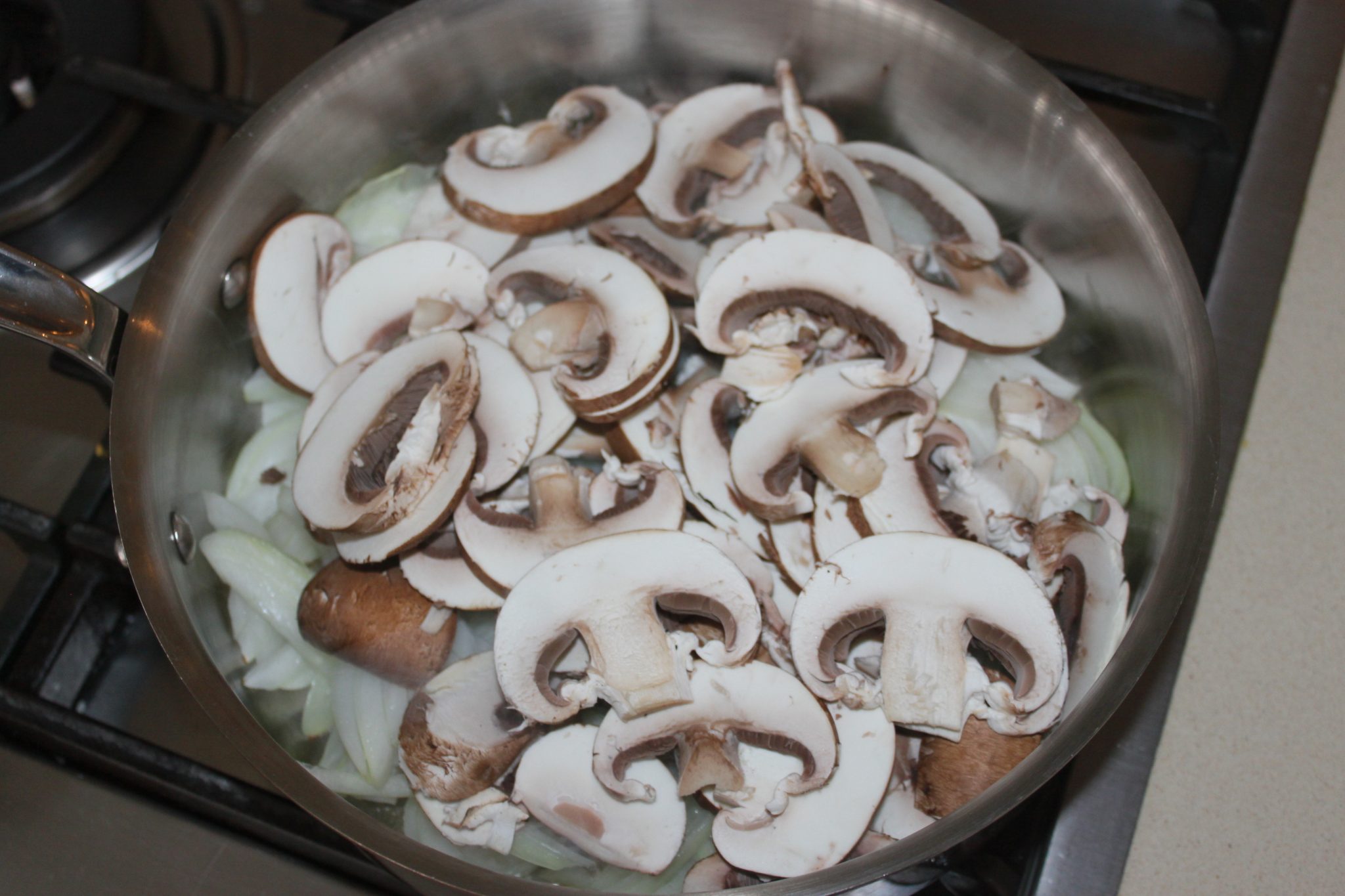 Peel the garlic cloves and put it in a garlic press or chop it finely.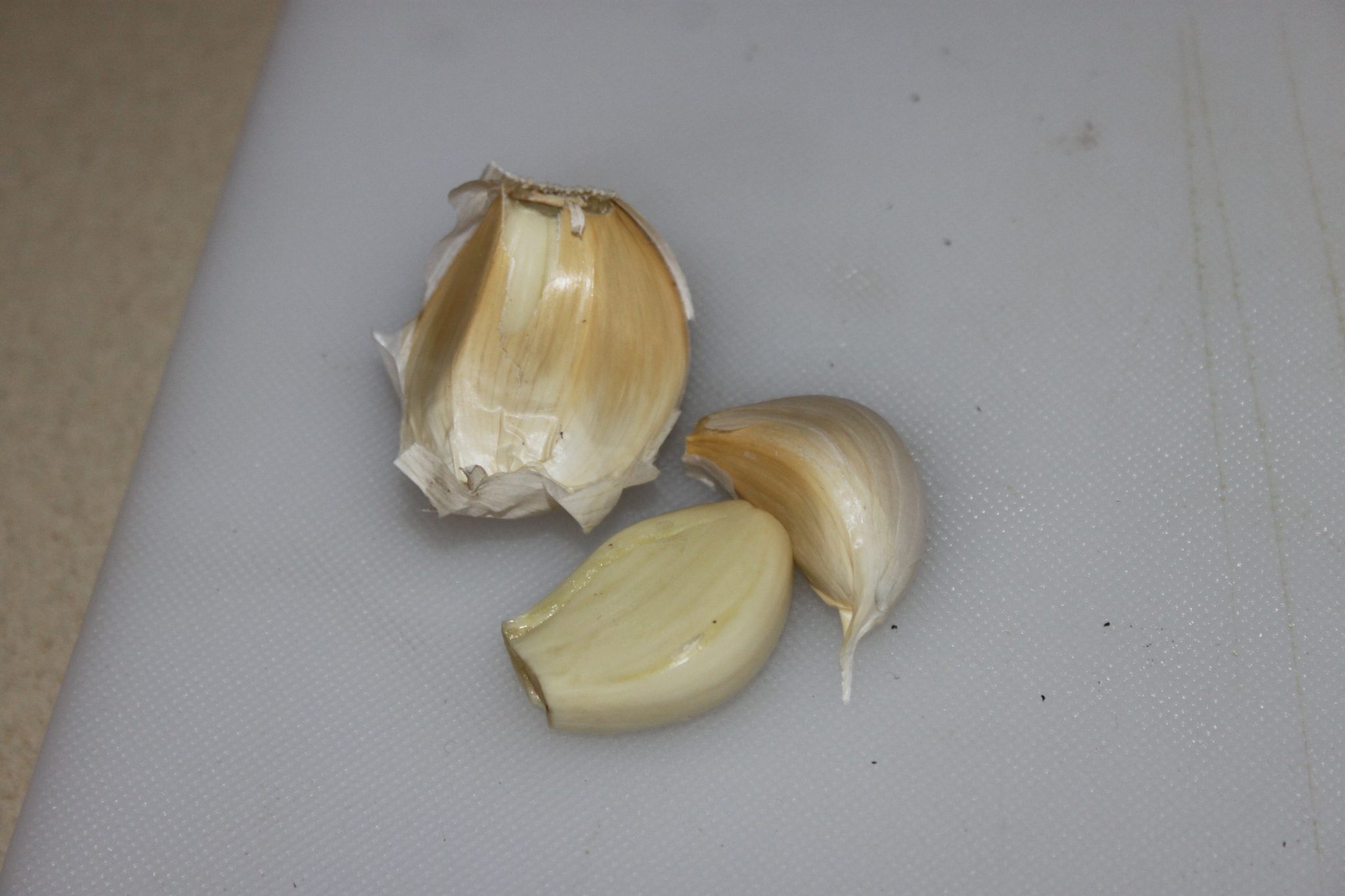 Cook over medium heat, stirring regularly. During this time, check the absence of unwanted individuals in the cabbage!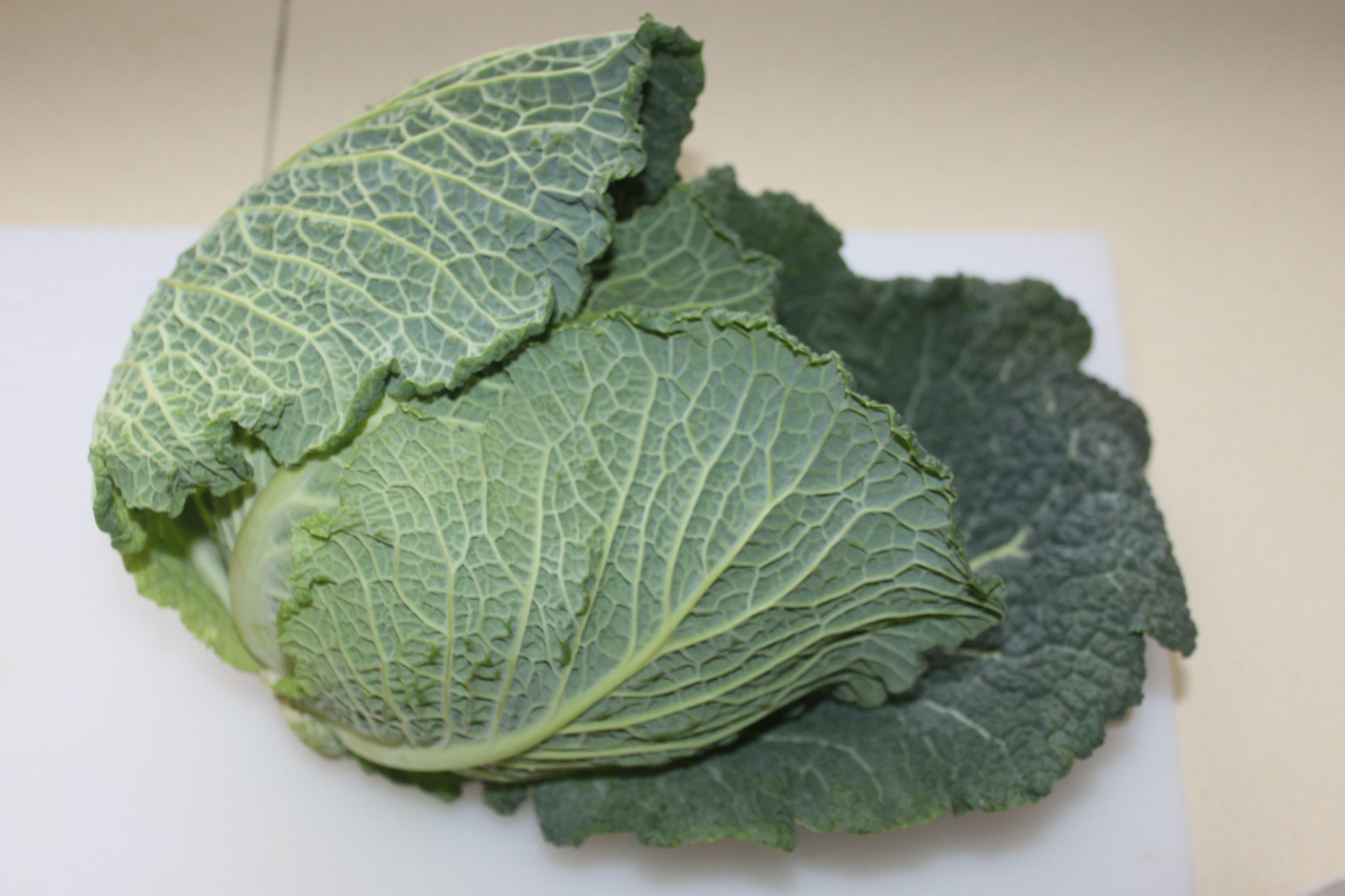 Remove the base.
Wash the leaves then slice them.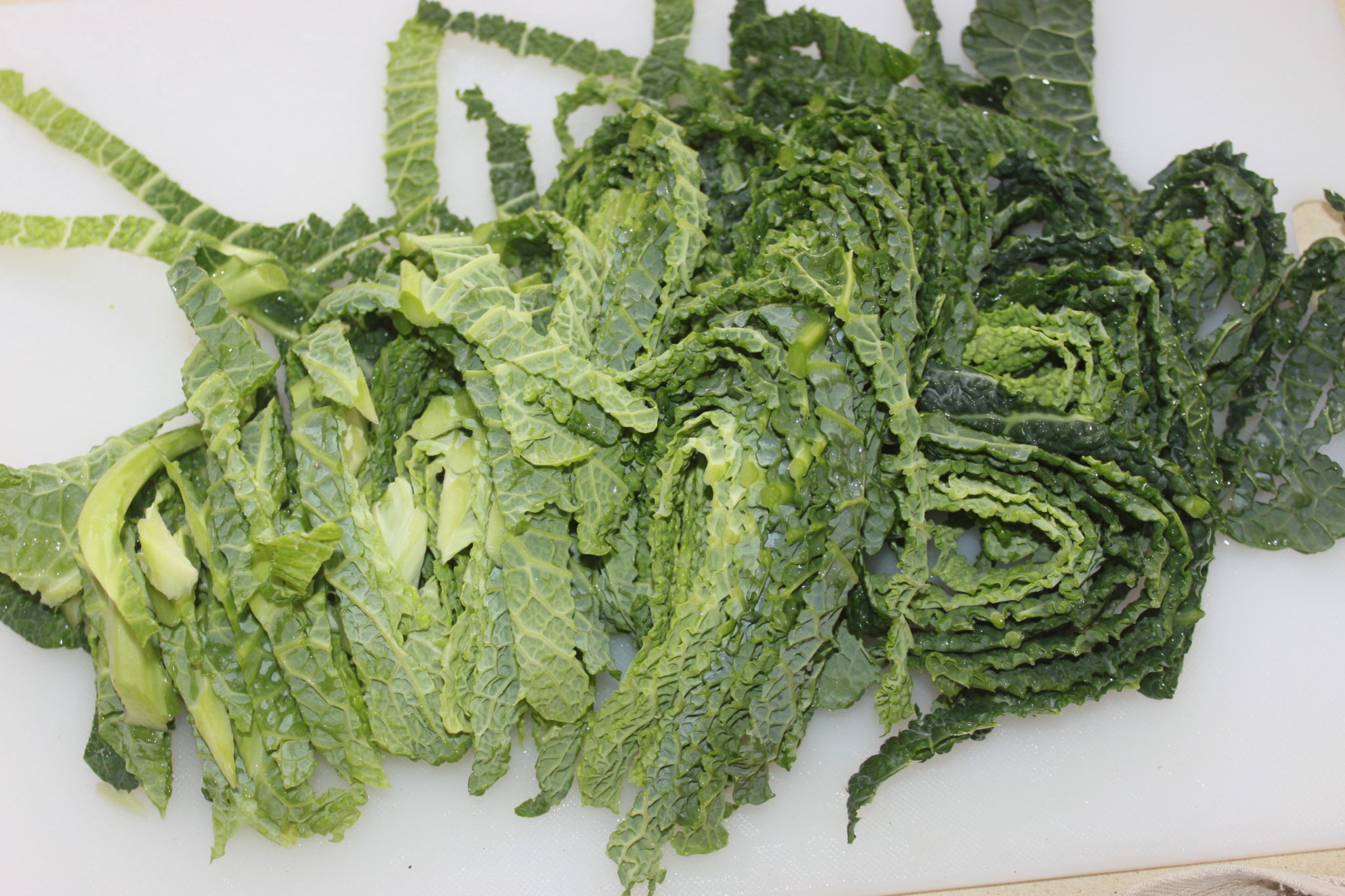 Do the same for all the cabbage. When the onions have cooked, add the cabbage on top and sprinkle with the white wine.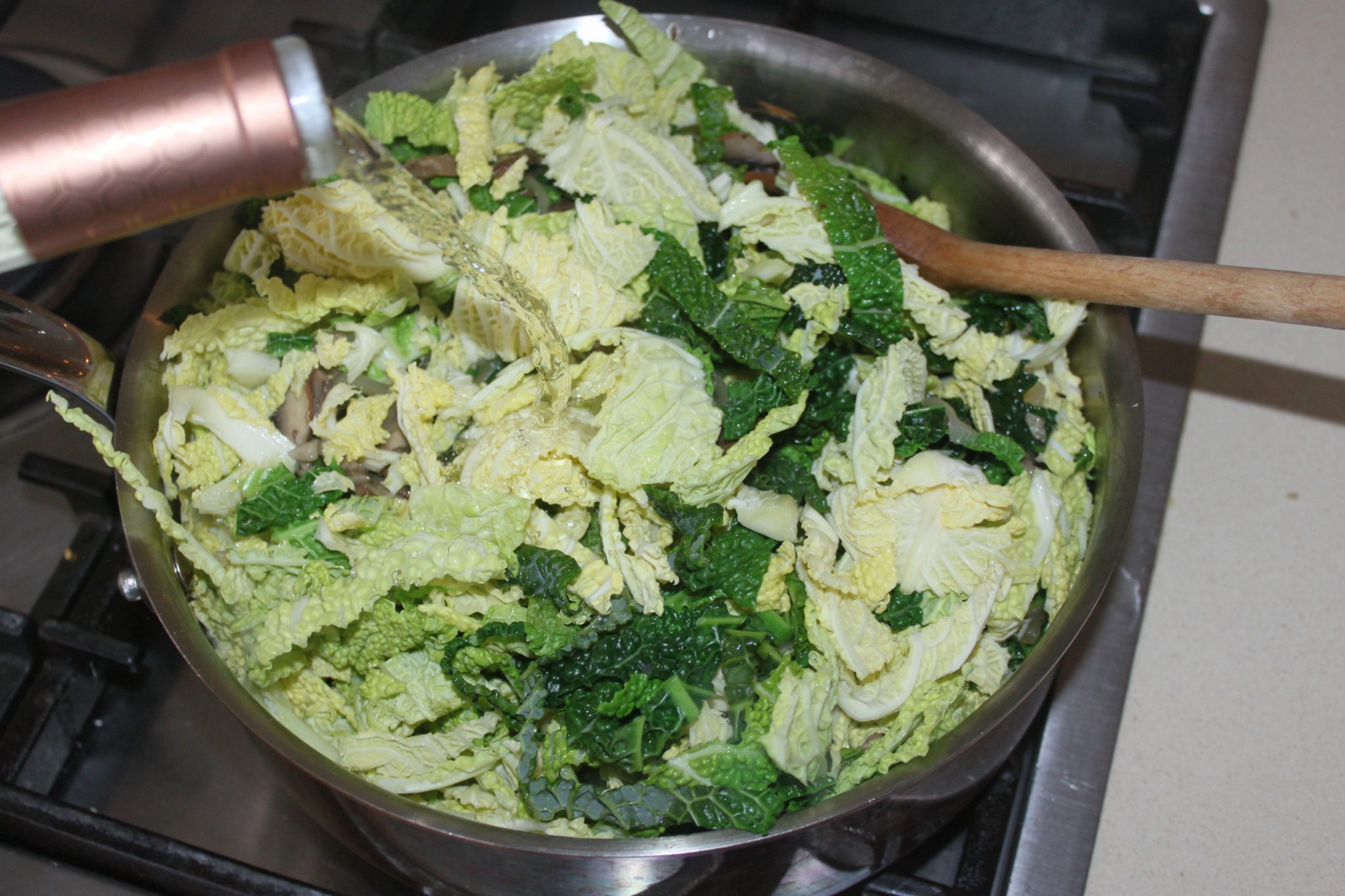 Put a lid on and cook for 20-30 minutes over low heat, stirring occasionally. Pour the cream.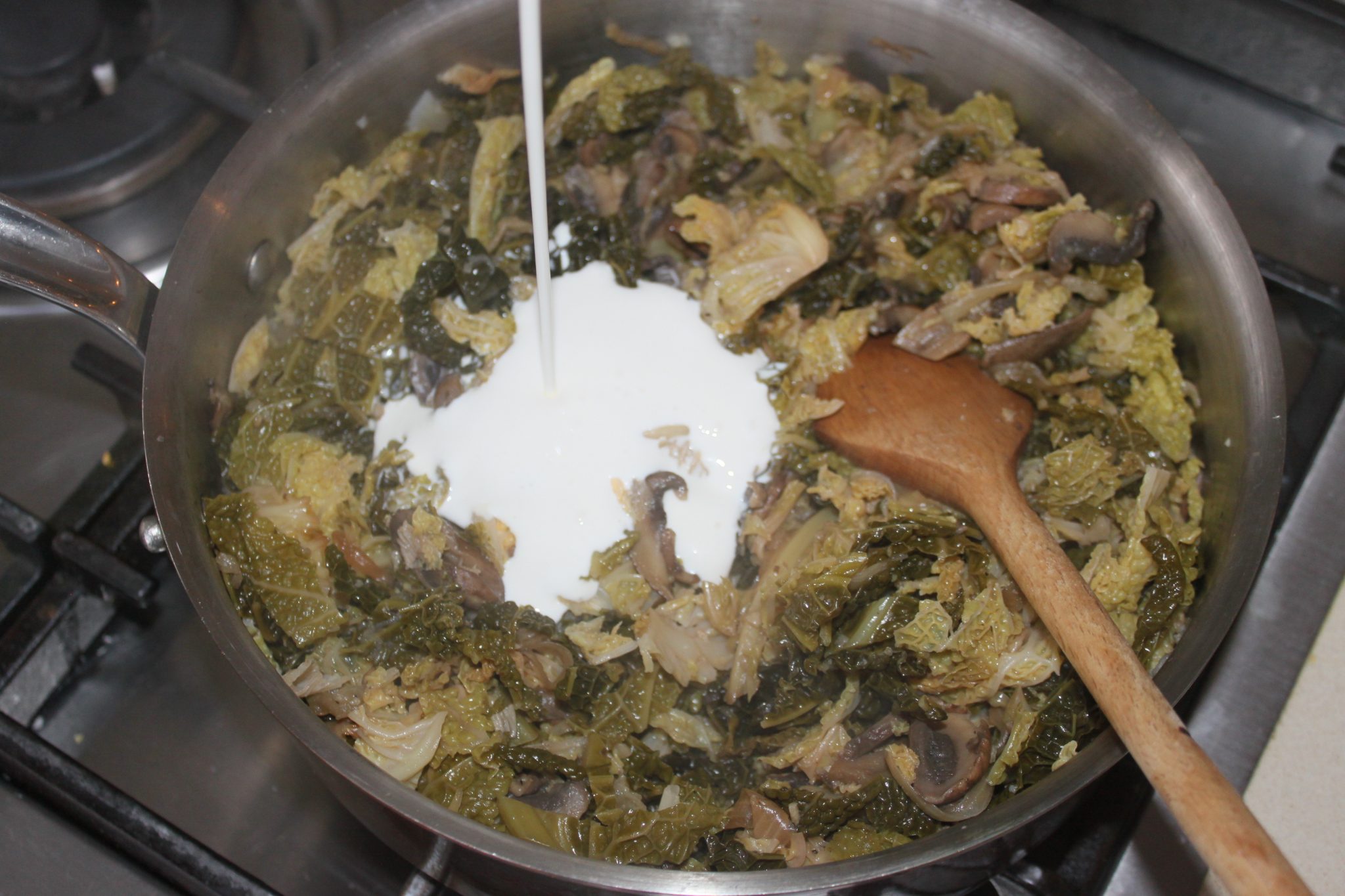 And the grated parmesan. Mix and cook for 5 minutes.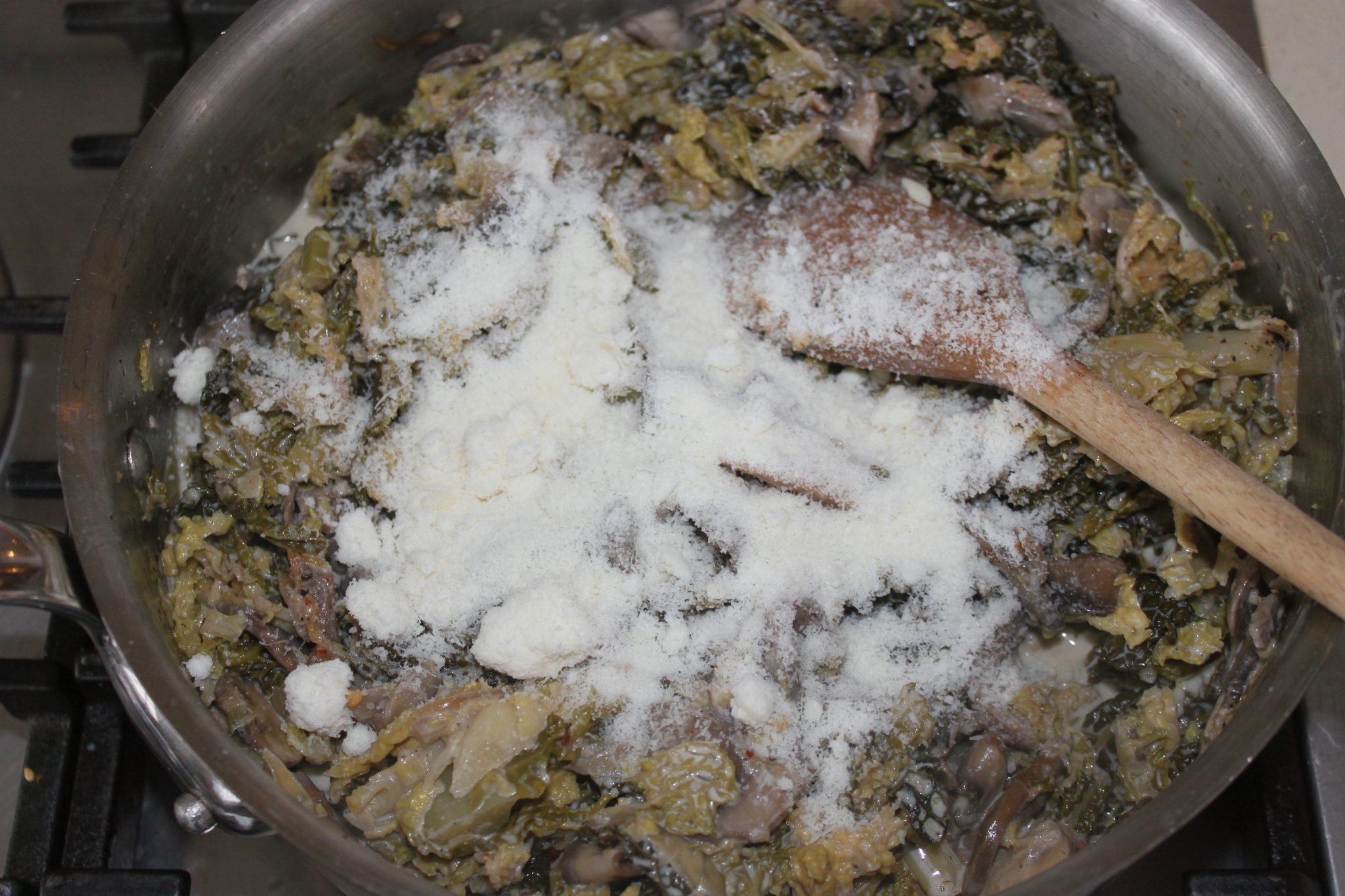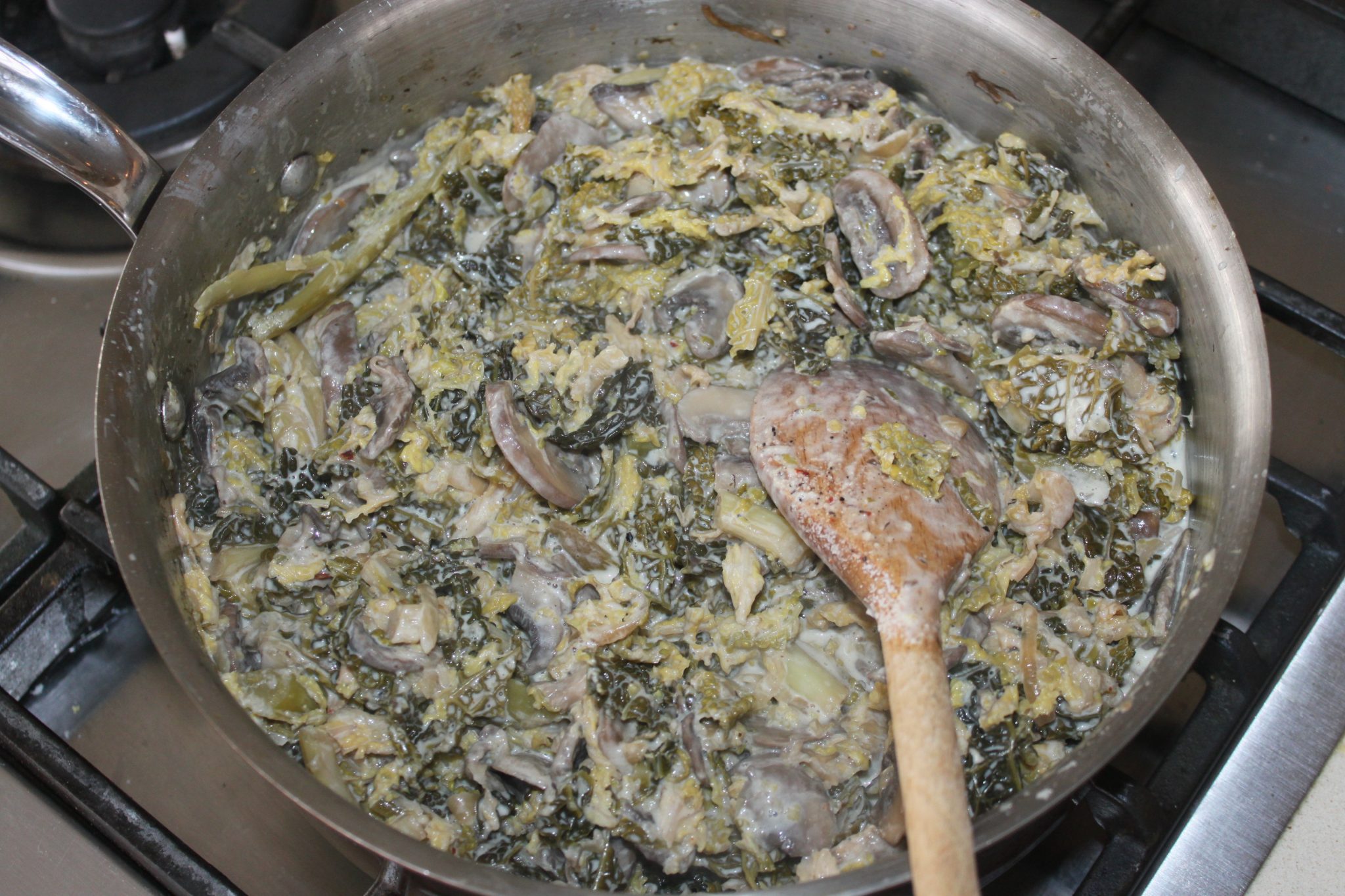 For this dish I took mafaldines reminiscent of kale.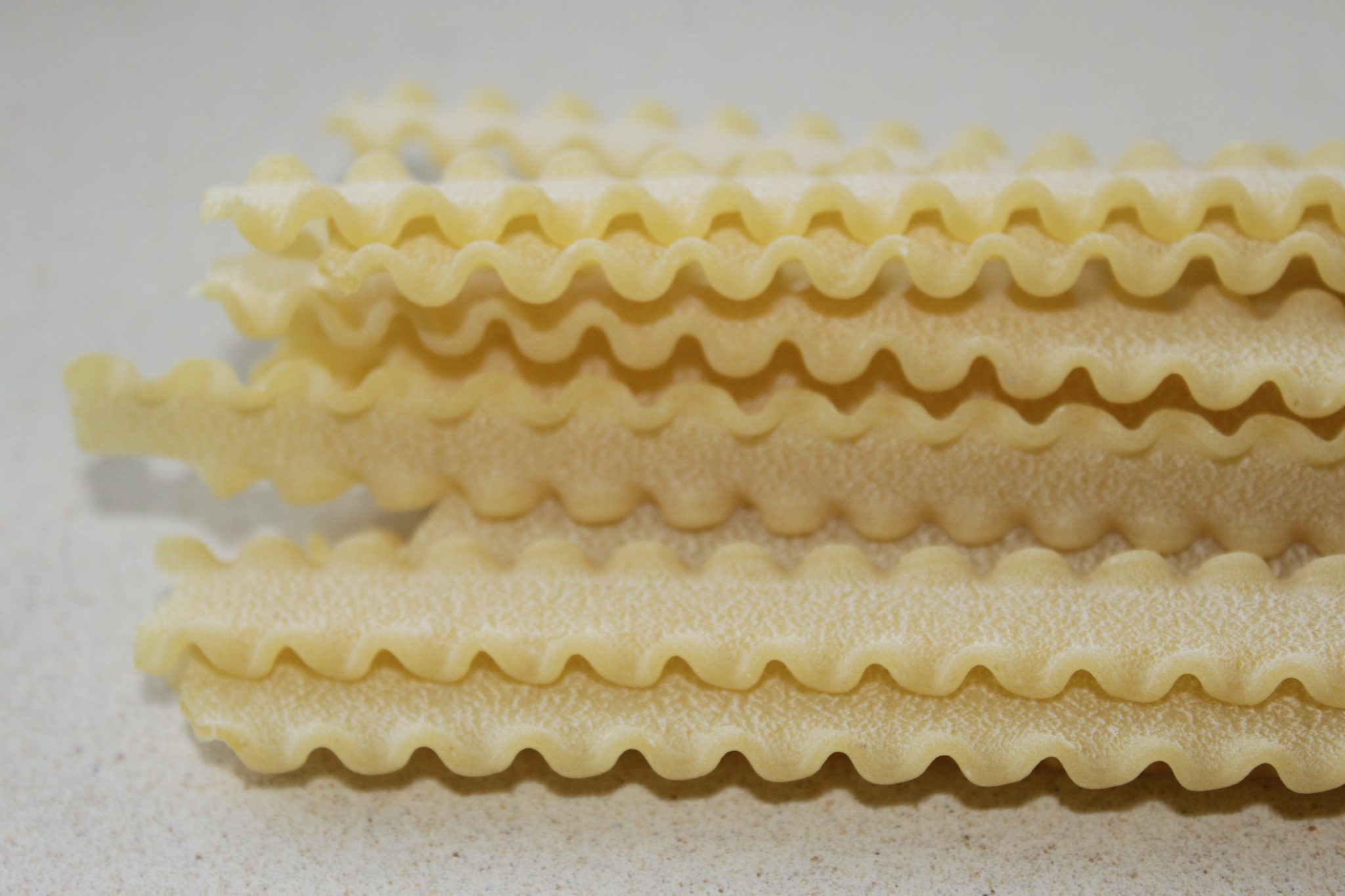 Cook your pasta in salted water.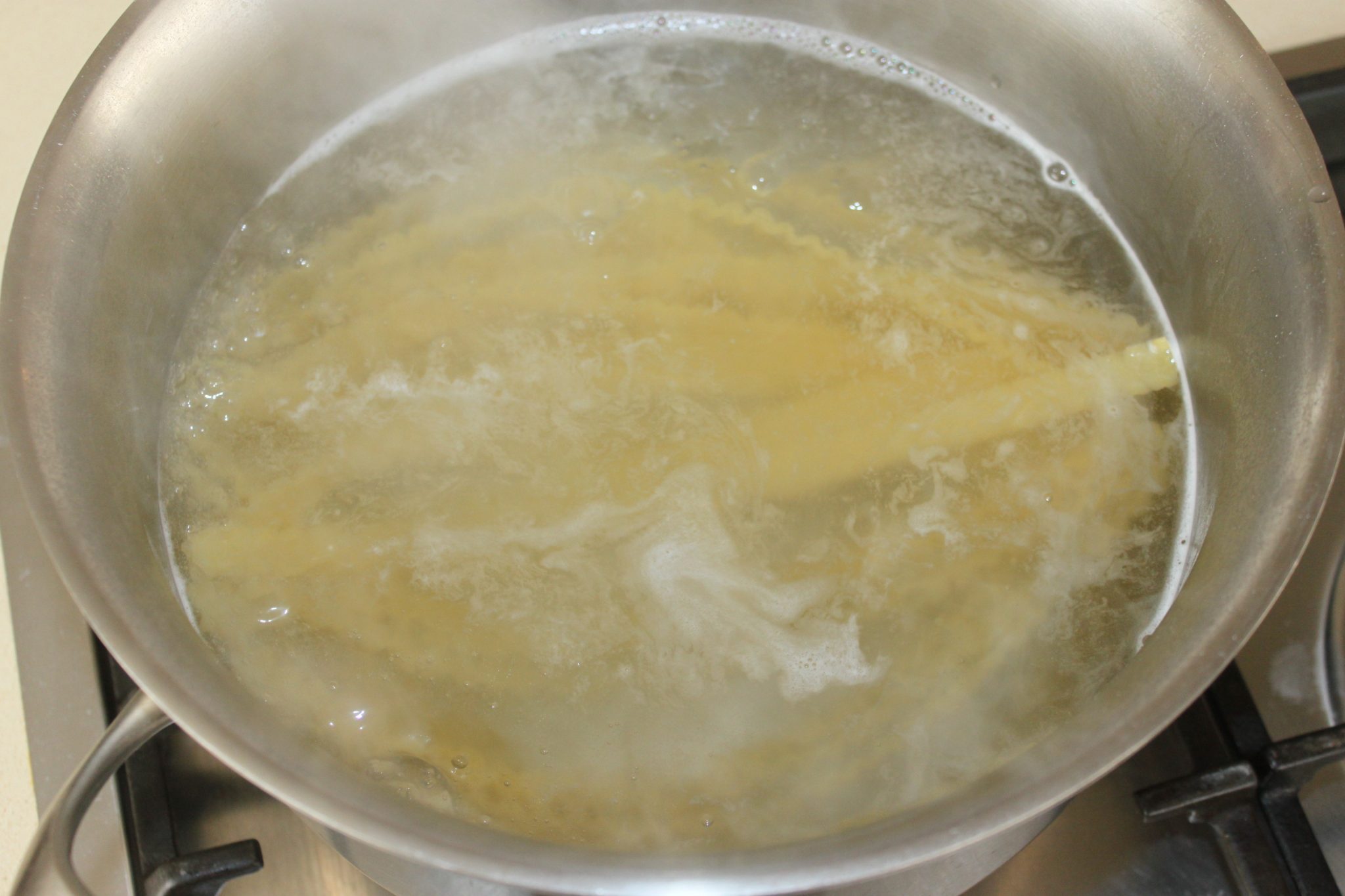 When the pasta is ready, set aside a little cooking water. Add the cabbage preparation. Pour a little cooking water as needed to make everything very creamy and coating. Serve immediately, sprinkling with a little parmesan, pepper or chilli!