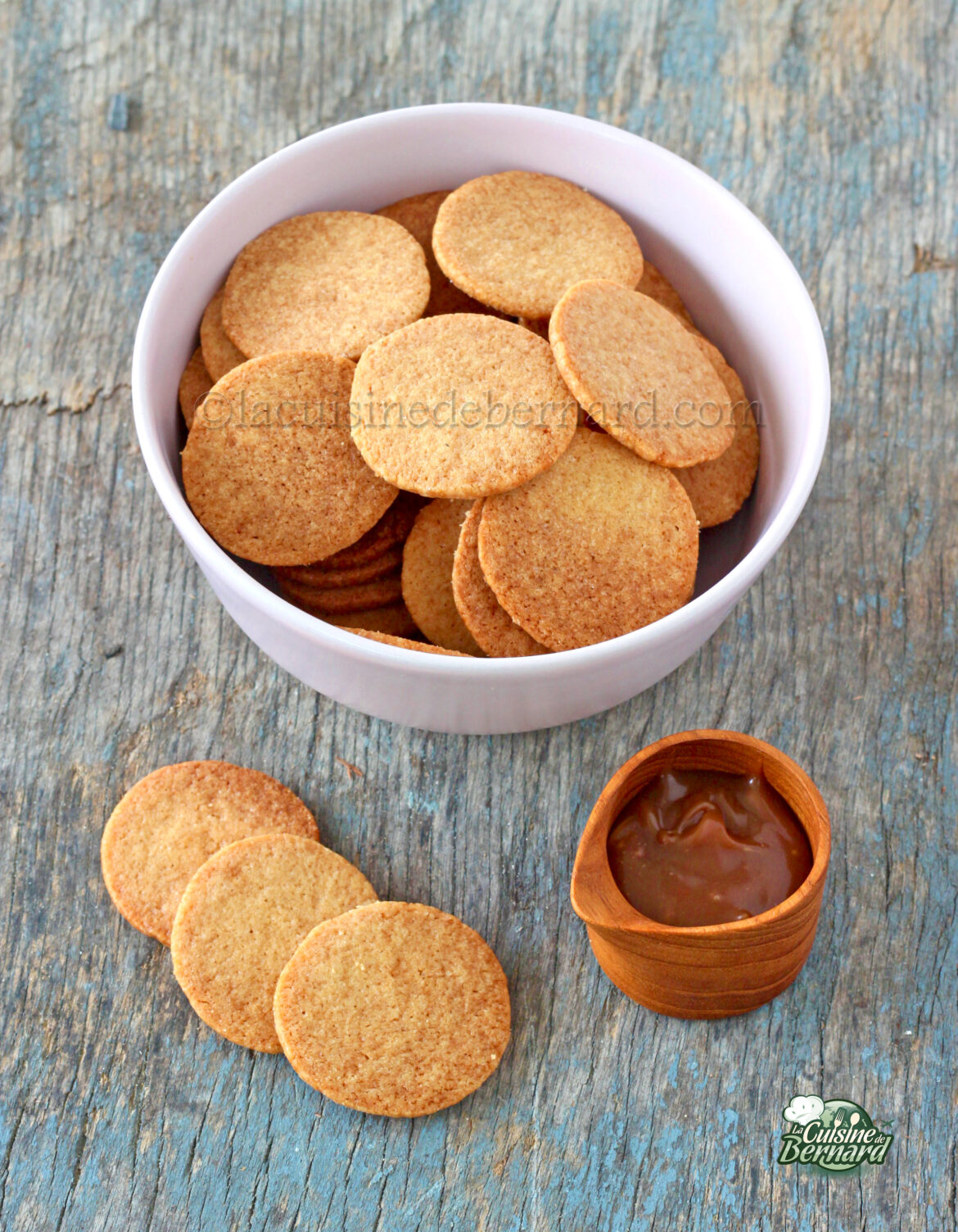 An unpretentious recipe that will give you fine shortbread where the salted butter caramel sauce is part of the composition. Here I roll the dough into a ball and then cut it into thin slices. They'll be delicious any time of day, especially if you dip them in homemade caramel sauce!
Recipe for about 50 fine shortbread:
210g of flour T55
70g of sugar
120g of semi-salted butter
20g of egg
30g of salted butter caramel sauce (recipe HERE)
Put the flour, sugar and butter in the bowl of your food processor or in a container.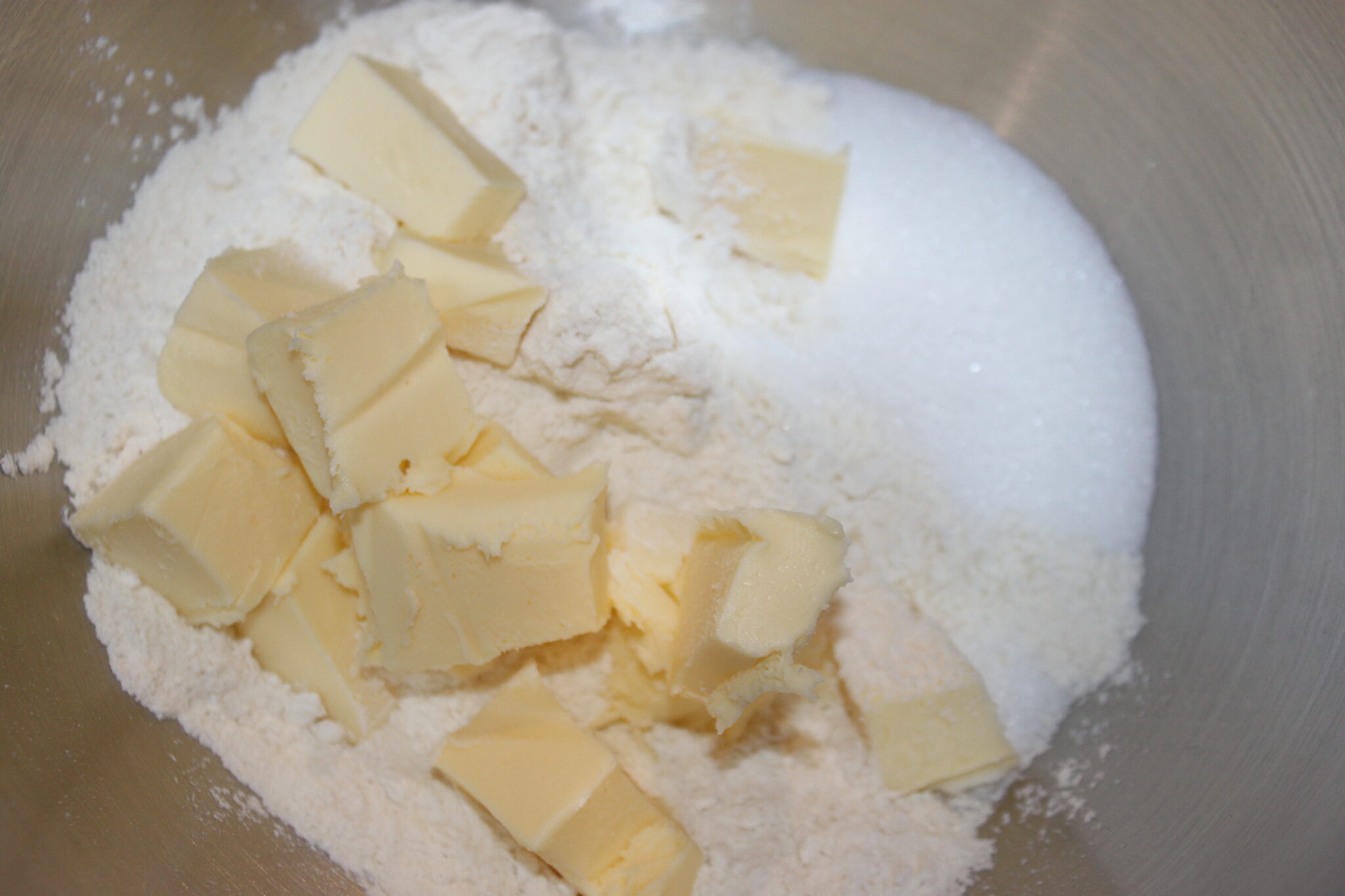 Mix with the sheet or with your fingertips to obtain a fine powder. Add the 20g of egg and the salted butter caramel sauce. My caramel recipe is HERE! To get 2Og of egg, beat an egg into an omelette and then pour in the amount needed.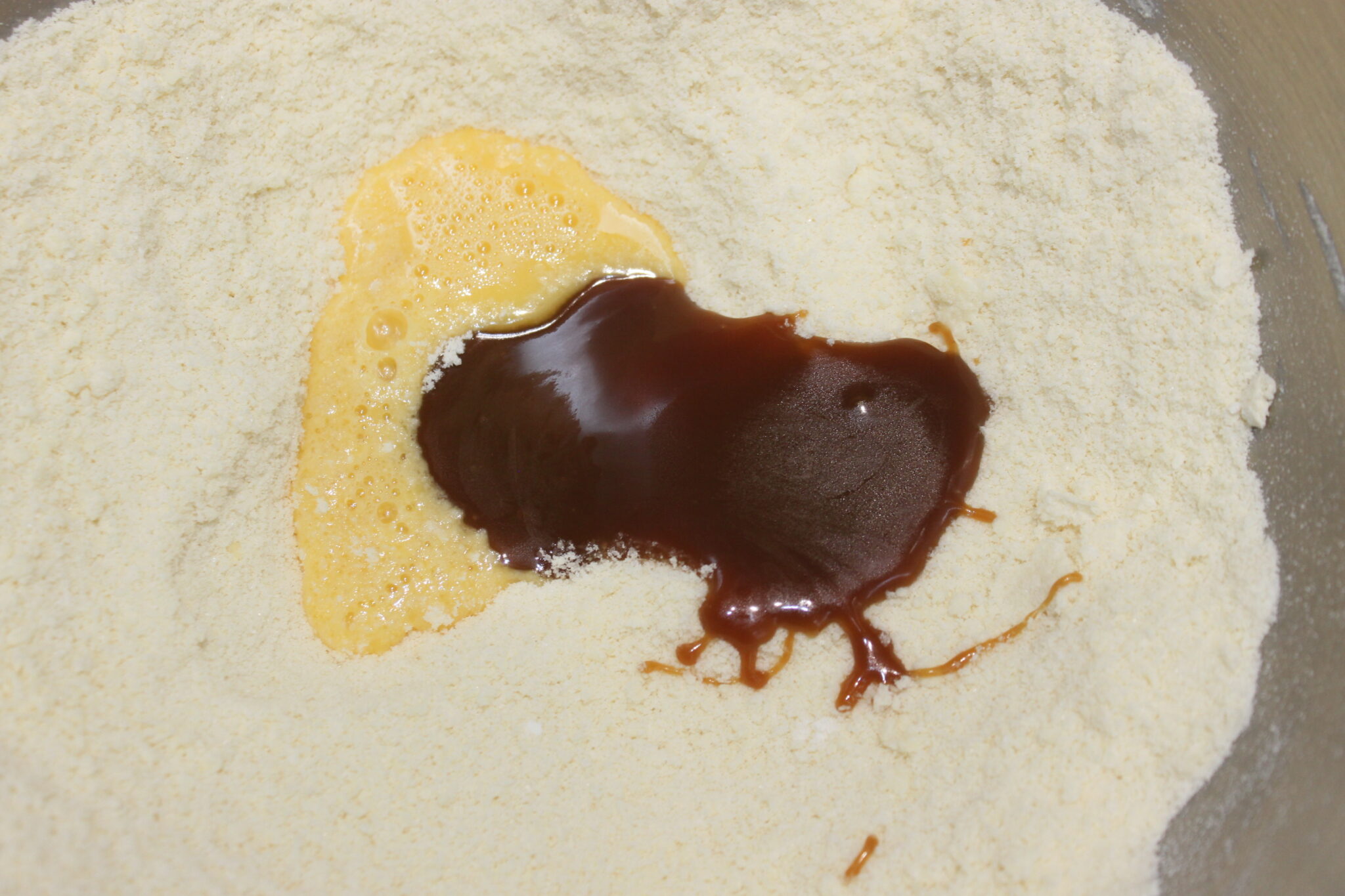 Mix again just until the dough comes together.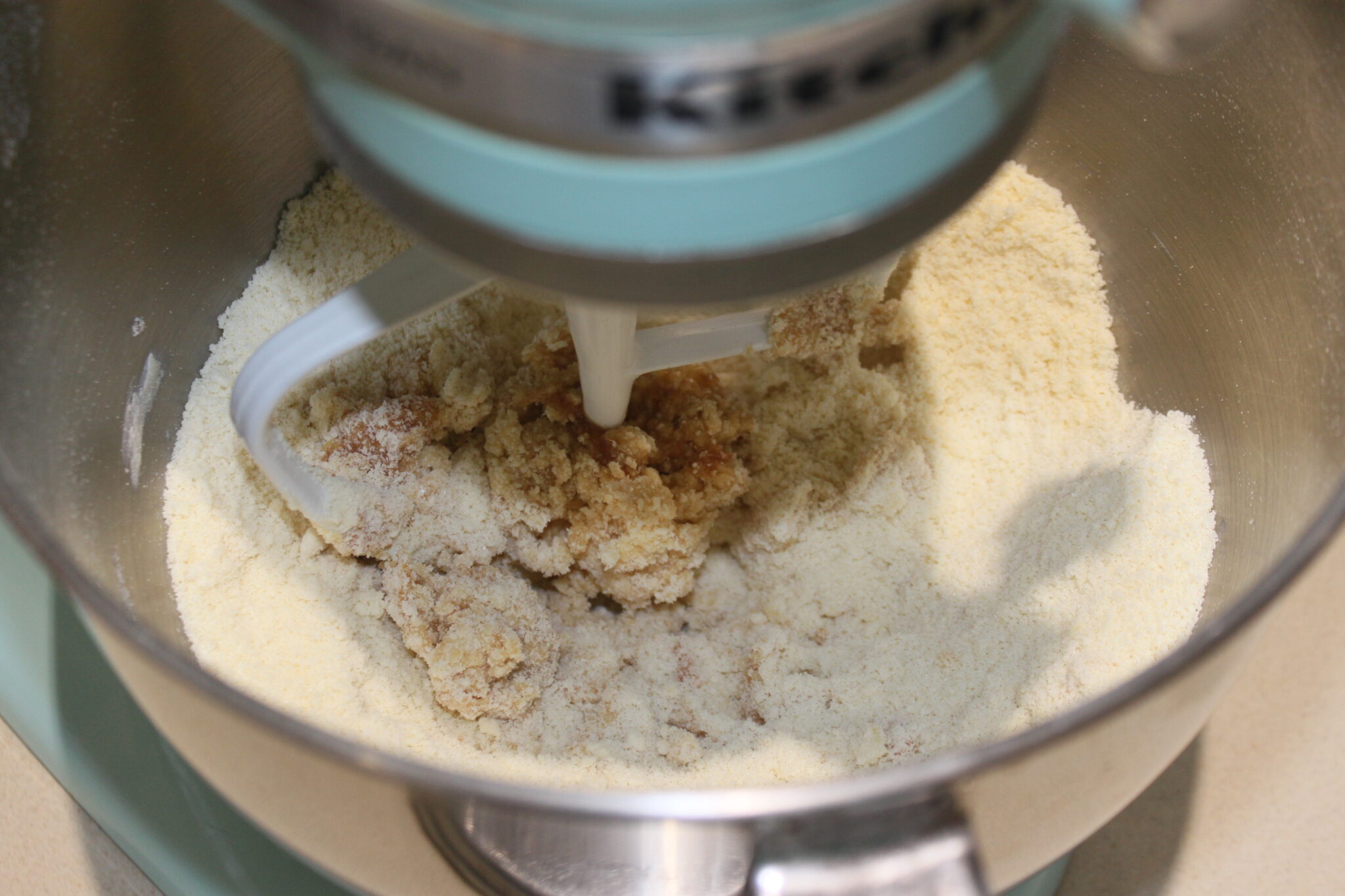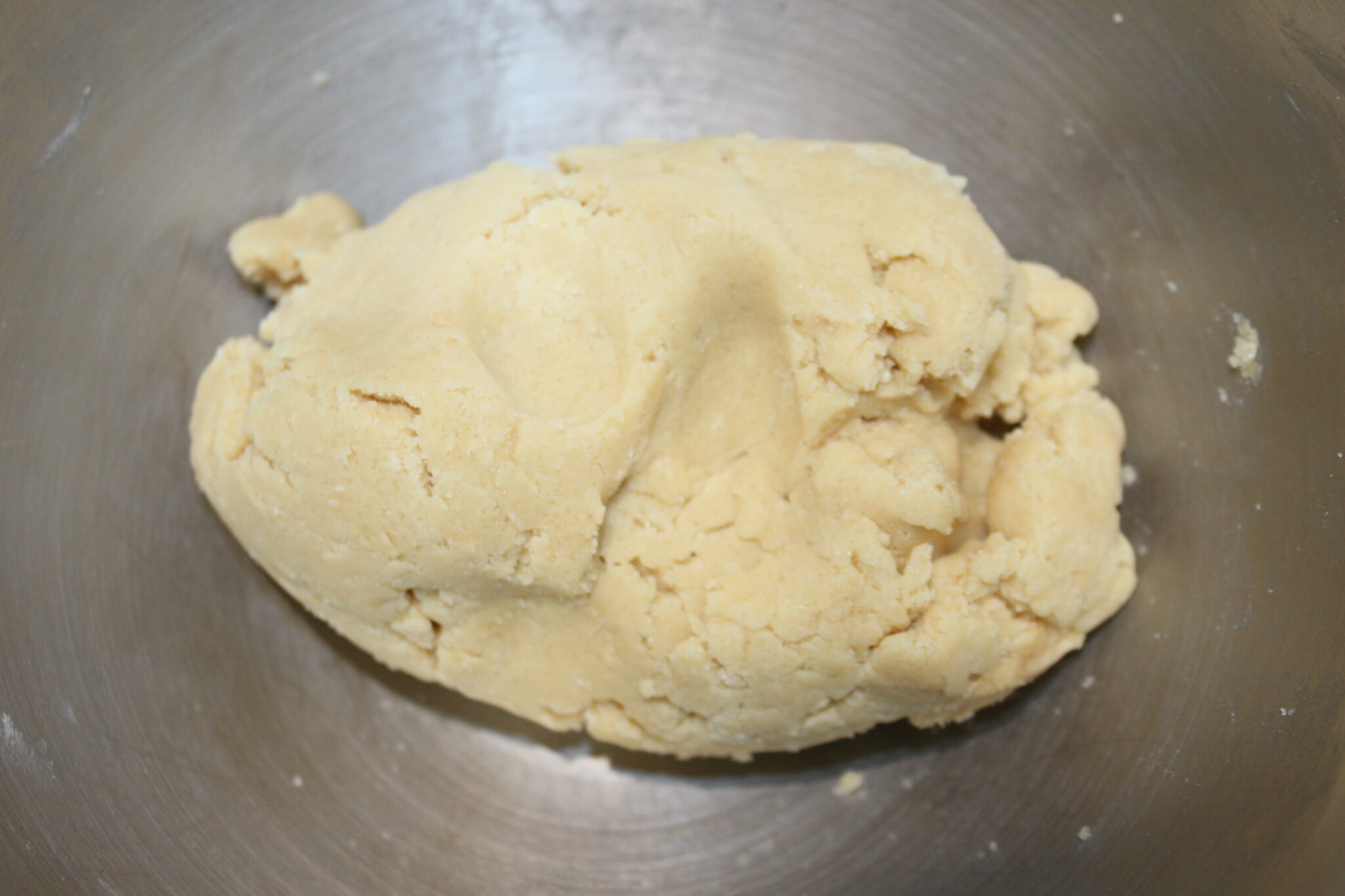 Roll the dough into a 4cm diameter sausage and wrap it in cling film. Chill for at least 3 hours.
Then cut the dough into thin 1.5 mm slices.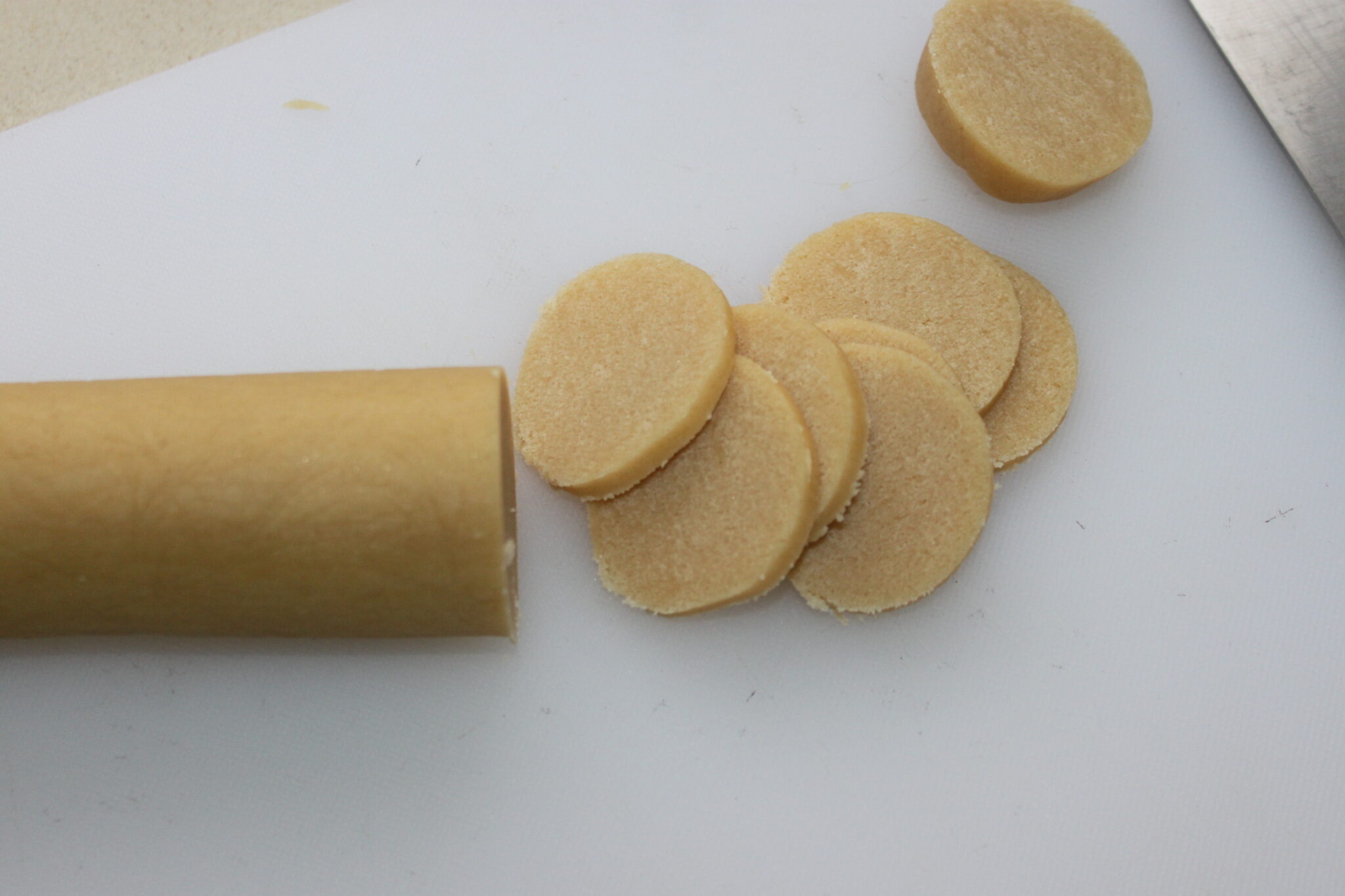 Place on a baking mat or sheet of parchment paper.
Bake for 15 minutes at 175°C, adapting the baking time to your oven. The shortbread should be nicely browned. On the picture they look a bit bright because of the flash!
Store in an airtight box and enjoy with caramel sauce!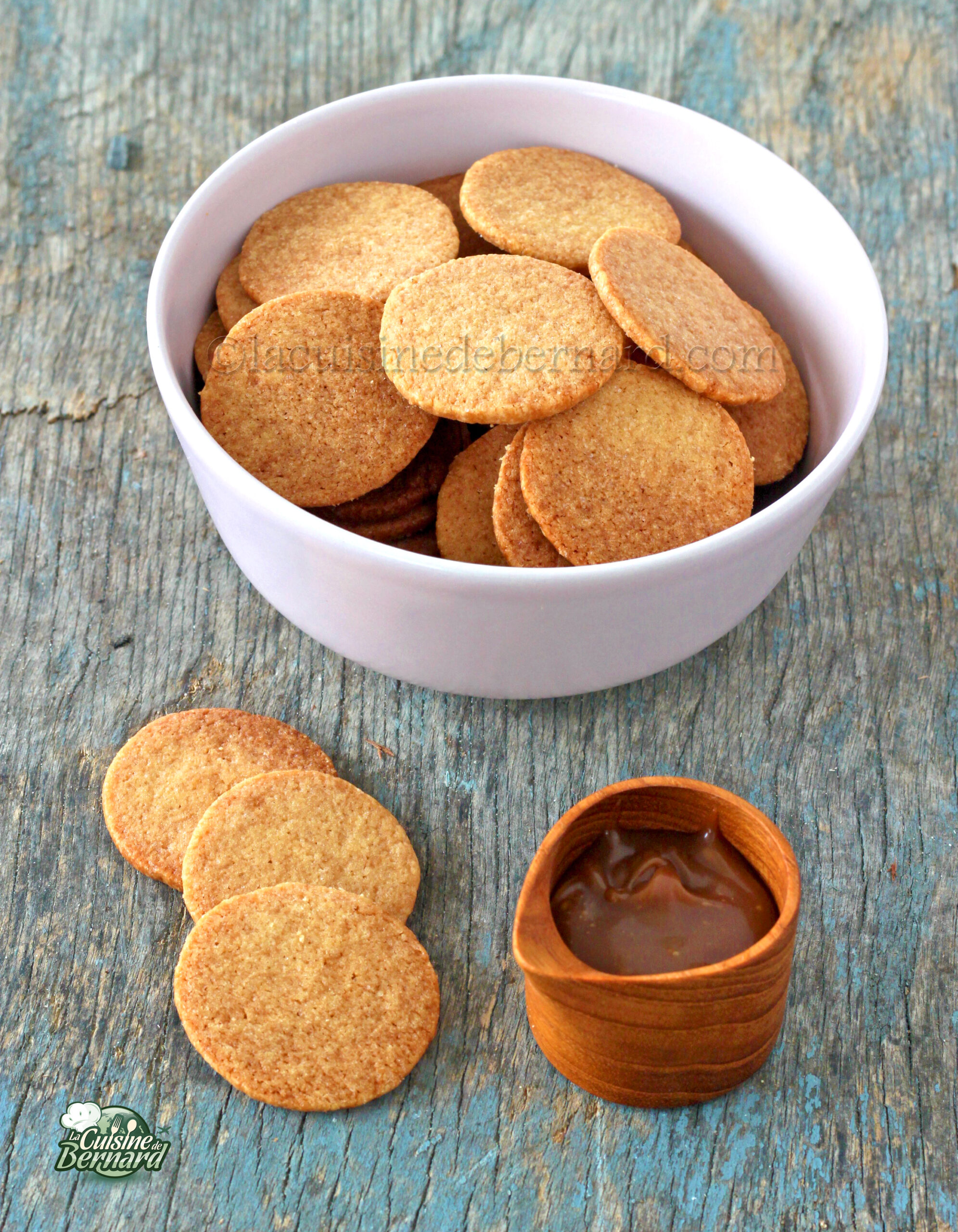 Sablés caramel
Une recette sans prétention qui vont donnera de fins sablés où la sauce au caramel au beurre salé rentre dans la composition. Je roule ici la pâte en boudin pour ensuite la couper en fines tranches. Ils seront délicieux à n'importe quel moment de la journée, surtout si en plus vous les trempez dans la sauce au caramel maison !
Instructions
Mettez la farine, le sucre et le beurre dans la cuve de votre robot ou dans un récipient.

Mélangez avec la feuille ou du bout des doigts pour obtenir une fine poudre. Ajoutez les 20g d'œuf et la sauce au caramel au beurre salé. Ma recette du caramel est ICI ! Pour avoir 20g d'œuf, battez un œuf en omelette puis versez-en la quantité nécessaire.

Mélangez de nouveau juste pour que la pâte s'agglomère.

Roulez la pâte en un boudin de 4cm de diamètre puis enroulez-le dans du film étirable. Mettez au frais au moins 3 heures.

Coupez ensuite la pâte en fines tranches de 1,5mm.

Placez sur un tapis de cuisson ou une feuille de papier sulfurisé.

Mettez à cuire 15 minutes à 175°C en adaptant bien sûr la cuisson à votre four. Les sablés doivent être joliment dorés. Sur la photo ils paraissent un peu claires à cause du flash !

Conservez en boite hermétique et dégustez avec la sauce au caramel !
Nutrition
Calories:
40
kcal
Carbohydrates:
5
g
Protein:
1
g
Fat:
2
g
Saturated Fat:
1
g
Polyunsaturated Fat:
0.1
g
Monounsaturated Fat:
1
g
Trans Fat:
0.1
g
Cholesterol:
7
mg
Sodium:
18
mg
Potassium:
6
mg
Fiber:
0.1
g
Sugar:
2
g
Vitamin A:
63
IU
Vitamin C:
0.003
mg
Calcium:
2
mg
Iron:
0.2
mg